SHOEPS are alternative shoe laces - Elastic shoe laces, in which you will never have to tie your laces again.  A fun and simple way to fasten your shoes, and once they are attached it effectively turns your laced shoe into a slip on shoe!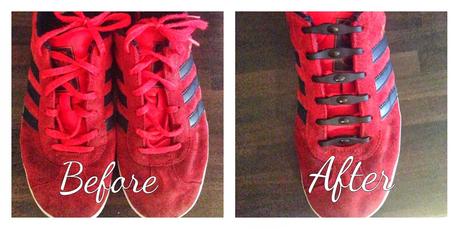 As my son Lewis drives me nuts with the amount of times I have to ask him to tie his shoes laces up I felt he was the perfect person to try these out!  And he can show them off to his mates!SHOEPS come in a little pack, with clear and helpful instructions, and included are 14 individual elastic laces - we only used 6 on each shoe and we were therefore left with 2 spare.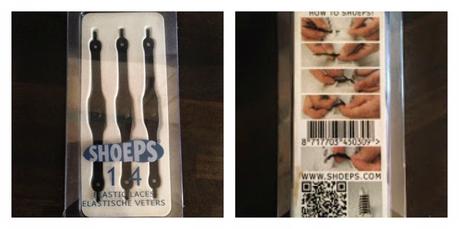 It is a very simple process to insert them into the shoe - after you removed the laces you then:
Thread each individual SHOEPS through the eyelets

First one side then the other side

Start at the nose side

You choose how many SHOEPS you want in your shoes. 
Once done they are secure, but at first a bit tight, and Lewis did struggle to get his shoe on, but after a couple of days they had stretched just enough, and he was able to slip his shoe on and off with ease.

They are available in an array of different colours per pack: blue, white, silver, green, brown, pink, red, yellow, orange, and there is even a multi color option. They cost £12.99 which I feel is a good price considering you can carry on re-using them when you change shoes over the years.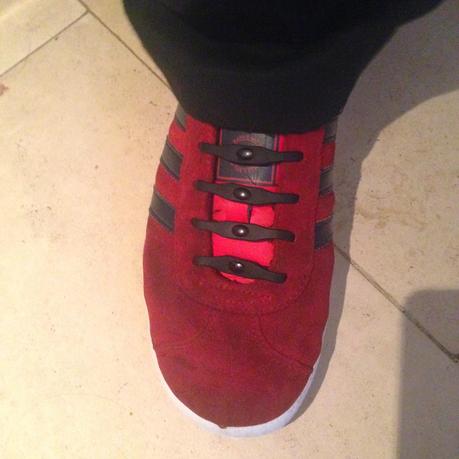 I love these, I wouldn't mind get some for myself on my Converse's and I think I will (I will go for the silver ones). They look fun and and so much more convenient - especially now I don't have to keep asking Lewis to do his laces up in fear of him tripping himself up!.
Disclaimer: We were sent a pack of SHOEPS for the purpose of this review. All opinions are our own and honest.