Hello ~

♥
Today I want to review the Shills Firming Liquid Simply Brilliant Age Control Foundation. Shills is a Chinese brand which is, as far as I know, not so well known in the west. One of my first BB Creams was by Shills and I

quite

liked it and was always open to trying more products from this brand.
The Shills Firming Liquid Age Control Foundation was one that caught my eye because of its neat packing: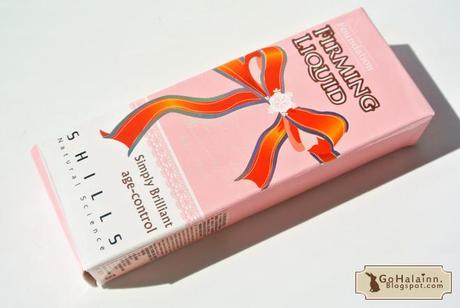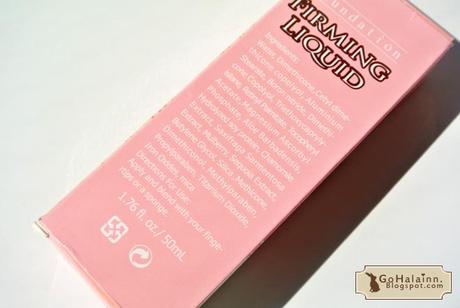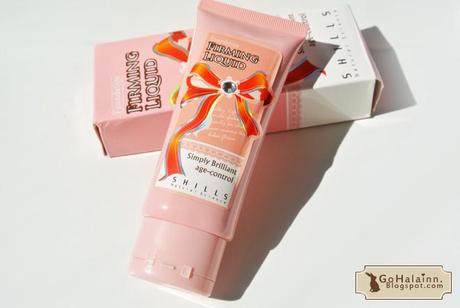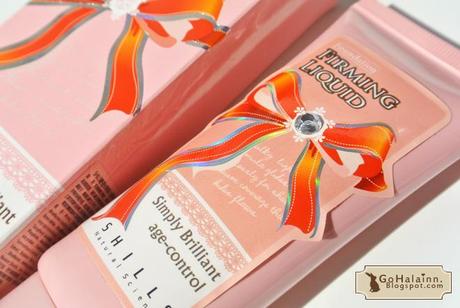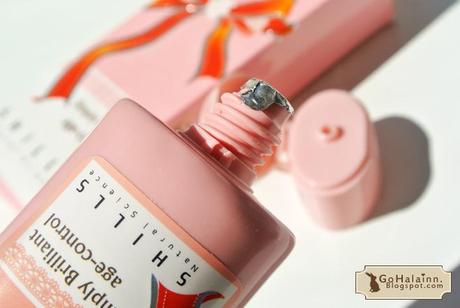 The 50ml tube is super girly, pink with lace and ribbons and a

small fake gemstone on it. I think it is pretty adorable. It looks like it was targeted at a young audience, yet this is an anti-aging product. XP
When I bought it online it was actually

labelled

as a "BB Cream", yet the packing says Foundation. But I can see why this can be mixed up with a BB Cream as it performs the functions of foundation and skincare at the same time

. And just like with a BB Cream Shills suggests that you can use this product as either a makeup base, a concealer or a foundation. 
I think even though it is called "foundation" the coverage is rather sheer, and clearly more like the one of a BB Cream, so overall calling this product a BB Cream rather than a f

oundation

is more suitable. The texture is also kind of "watery", just like the texture of the Shills BB Cream I used was. I am very fond of these light texture BB Creams, but if you want a stronger coverage (or are expecting the coverage of a founda

ti

on) this product isn't right for you. I

would say that the coverage is extremely low for a foundation, but "medium" for a BB Cream
Sadly anti-aging products are all very oily as they are supposed to

moisturise

your skin. It's like people with oily skin don't exist in the anti-aging world and this product is no expectation. Because my skin is very oily to begin with, adding the Shills Firming Liquid Age Control Foundation makes it appear a bit greasy. I also think that t

he texture is a bit difficult to work with and doesn't blend into the skin too well.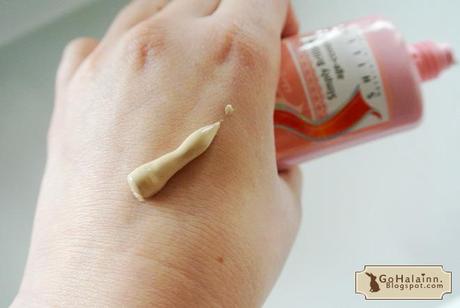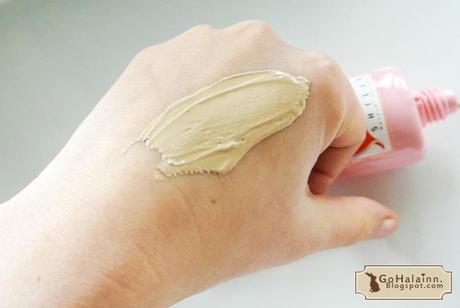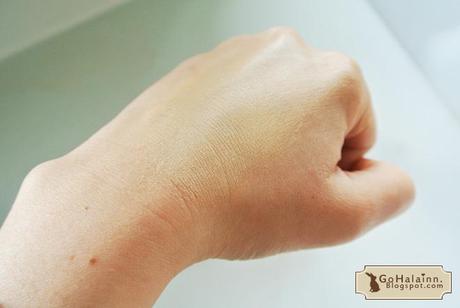 Don't worry, it's not all the cream from the photo above here!
The color of this f

oundation

is yellow-toned, though I think it looks worse on the photos than it really is.

Clearly

it was designed for Asian skintones, but it blends in with my western skintone

pretty well.
Overall this product isn't really my cup of tea. I love the packing and

th

e shade adjusts to my skintone well, the smell is decent and a bit baby-powder like

and

the coverage is medium and just right for me. On the other hand the texture is hard to work with and hard to blend in and the foundation /BB Cream makes my face appear greasy and even a bit caky. When I apply a good layer of powder over it the greasiness can be pretty much

eliminated

and the coverage gets from "medium" to "strong", but I don't like to wear 3 layers of stuff on my skin. On top of that it doesn't stay on my face as good as some other BB Creams / foundations do. I wear glasses when sitting in front of the computer and when I took them off the foundation was gone on all places where the glasses touched my face after just 30 minutes! That's usually something that happens with

other

BB C

reams after several hours, but not that fast!
I am afraid  the

Shills Firming Liquid Age Control Foundation has nothing that makesit worth re-purchasing. The worst thing about it for me is really how the texture makes it difficult to apply without ha

ving streaks on your face

. My usual BB Cream allows me to apply it flawlessly onto my face within 20 seconds, for thiso

ne

it probably takes 2+ minutes.