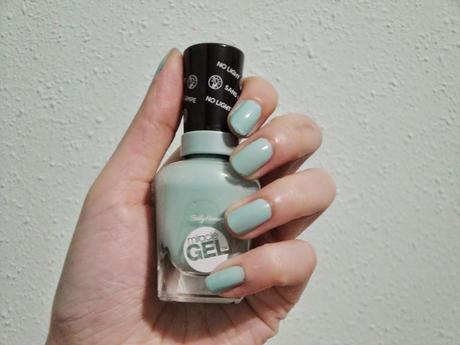 If you are a fan of gelish but hate the long removal process, you might be glad to find out that Sally Hansen has come up with a miracle gel polish that requires no light and can be removed with just a normal nail polish removal!
Also, this nail polish promises up to 14 days of shine and color. That's really something as compared to the normal nail polishes.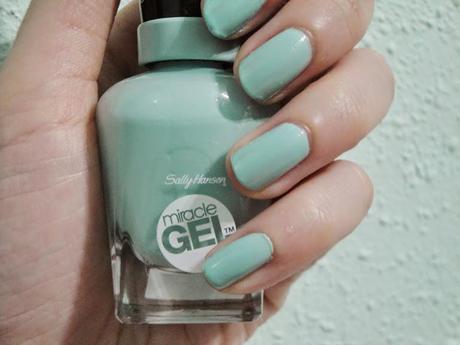 I gave this a try in the color 240 B girl which is a very nice pastel turquoise color.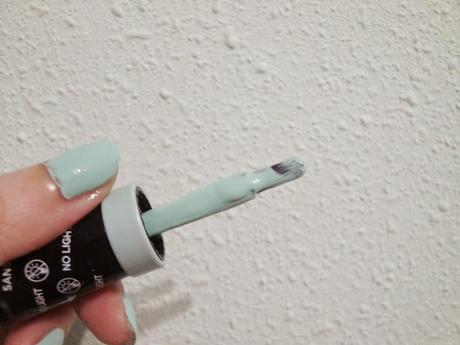 Brush is thick but flat.
Texture: Thick. 2 coats are needed for a complete coverage.
Application: Can be a little difficult to get a smooth and thin layer. Might be difficult to get an even application, resulting in some part of the application thicker than the other part.
Drying process: It doesn't seem to dry faster than my other polishes. Best to apply it in the morning and allow the entire day for the nail polish to set in.
Lasting Power: It definitely can last up to a week, but 14 days? I don't think so.
I might just give this another try but so far, I wouldn't recommend it to my friends.