Hello! ~

♥

This is a quick review of the Peripera Rose Nail nail color in the shade #BL607 Modern Blue.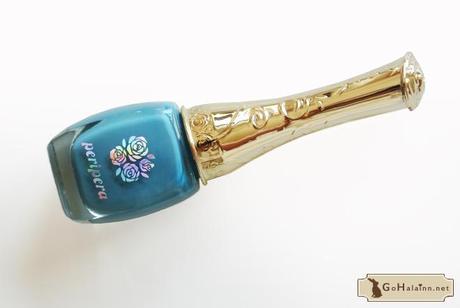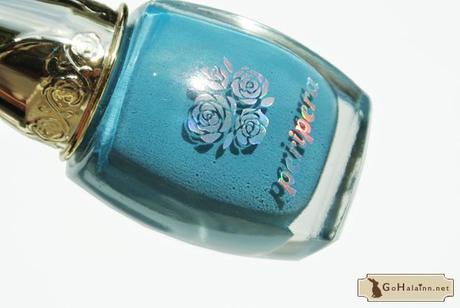 All nail colors from this line come in a beautiful bottle with a holographic rose pattern and the brand's name on it and have a beautiful golden or silver cap with roses on it, which both pretty and comfortable to hold as it gives you a pretty good grip. Each nail color contains 13g of product.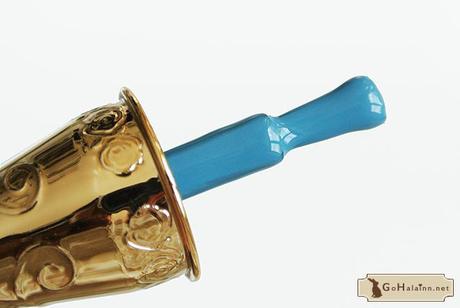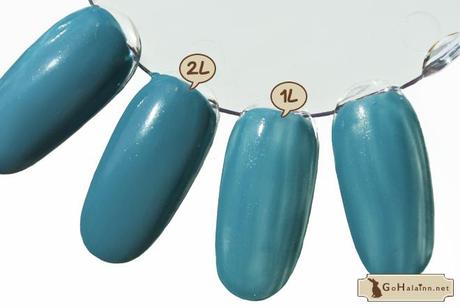 Even though Peripera has such a huge selection of nail colors, a really unique design and a cheap price, you don't get to see too many reviews of their nail colors. BL607 Modern Blue was one were I did not find any reviews and bought it without seeing the actual color. I only knew "painted" swatches from Peripera's homepage. I think I was expecting a beautiful vibrant and fresh blue, but I am rather disappointed with the actual color.
Modern Blue seems to have a grayish undertone and looks really dull to me. In the right lighting conditions you can see a turquoise hint, but most of the time it looks like a "rainy-cloud bad weather"-blue to me, which I don't like very much.

The texture is okay, not as thick as GR302, but also not as easy to apply as RD701.
One layer is enough to give you satisfying coverage, but because it isn't so easy to apply a second layer might be a good idea so you don't see all the streaks. The color also seems to look more brilliant when applied with two layers.

Like all nail colors from this line it has no bad scent. For me it lasts max 2 days without any kind of topcoat. That's a pretty average duration for me with most nail colors, though I think other shades from the Peripera Rose Nail line, especially the shimmering ones, last longer for me. What annoyed me a bit was that, after I removed the nail color from my nails, my nails were all blue. This is the first Peripera nail color that has this effect on me.
That's the first nail color from the Peripera Rose Nail which I don't like, mostly because the blue shade didn't turn out to be my taste, but also because it turns my nails blue. If you like the color this might be wort a try though.