Peel & Stone started life as a bakery, under the arches in the Jewellery Quarter. Selling fresh bread, daily baked treats and interesting lunch options, their little shop quite quickly became a big hit in Birmingham.
More recently they have taken up residence at the weekend for Back Room Brunch, offering a weekly changing menu of delicious sounding brunch options in a relaxed and informal setting.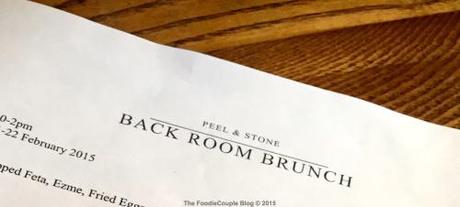 There's bottomless tea & coffee, fresh juices and  the weekend papers as well as mouthwatering food on offer.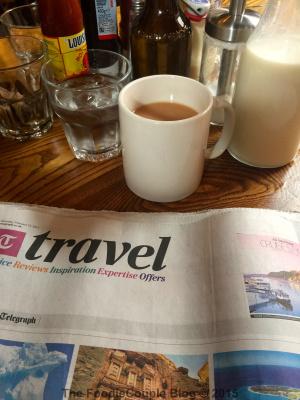 On our most recent visit, we were popping in before going off down to Villa Park, and for any football fan at the moment, you'll know that I would need a good fuel up to offer my unwavering support for my beloved football team, Aston Villa!
The back room brunch takes place in the back room of The Church Pub in the JQ – home of Ribnights for anyone that one that doesn't know, and I really like the mismatched decor of the place.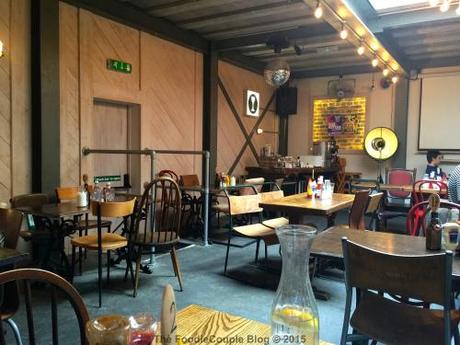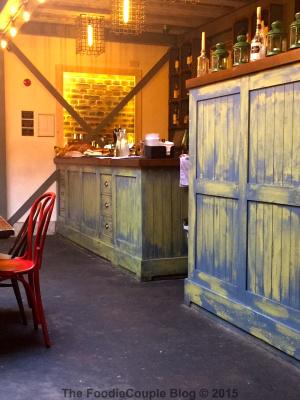 The options looked really great, and they're always super interesting and different to normal brunch options. I went for the Pulled Pork, January King Kimchi and Drippy Cheese, whilst Lee had the Hummus, Chorizo, Mushrooms & Spinach on Toast. Both meals were fantastic, fresh tasting, great ingredients and prepared really well. No complaints.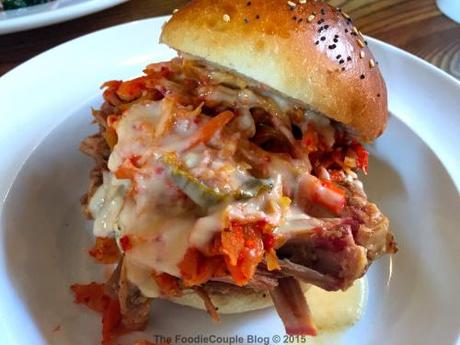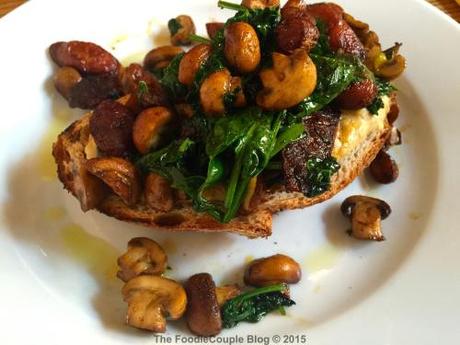 We then tried some 'brunch dessert' as I like to call it! Popovers with salted chocolate sauce and walnuts, and to try and be a little more healthy – Granola Honey & Greek Yoghurt.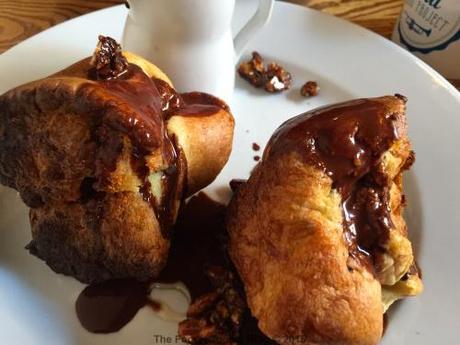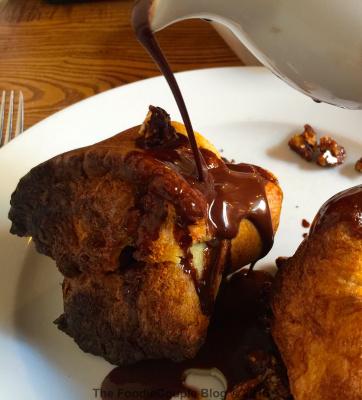 A fantastic location for a lazy, really tasty brunch in the city center. Check out PeelandStone on twitter to find out their latest menus.
Disclosure: We paid for our own meal