Hellos! Since most of my previous entry are all Skincare related stuff, I decided to insert a makeup product just so you girls won't be tired of seeing overloaded skincare reviews from a skincare junkie, lolz =\
I'm not really into loose powder as I find them really messy to apply, (
since I have clumsy hands
) but of course makeup companies would always innovate and upgrade in order to minimize or eliminate such inconvenience. As I roam around beauty stalls, most loose powder are already stored in a packaging that contains a built-in puff whereas application would not be messy anymore. It's been awhile that I bought myself a loose powder just because I don't use it much often and I prefer compact powders more. But I don't know what got into me as I got myself a Palgantong Theatrical Powder, which by the way have long been raved and has anyhow dived under the limelight -=\
At least it's better late than never~
Palgantong Theatrical Powderin Original Beige
Price: PHP1200/ USD 25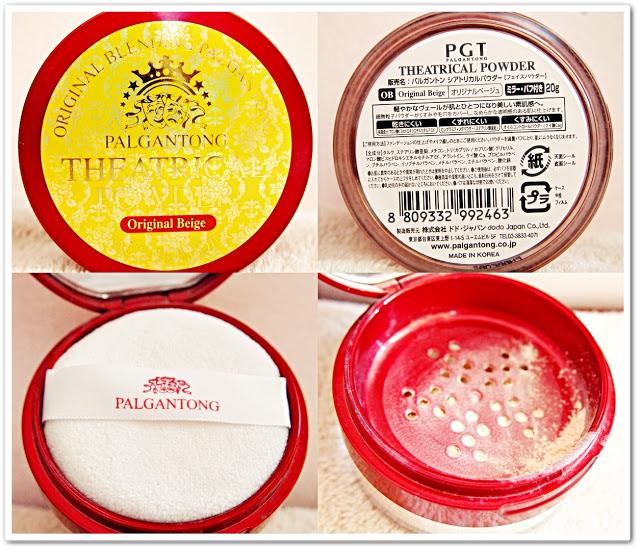 What it claims
:
Made in ultra-fine particles that delivers smooth, flawless and photogenic finish

Helps produce

Slimming

,

Long Lasting

,

Hydratingand Blooming effects

Reflects more light that helps

even out skin
My Reviews:
Consistency
: Comes in a Pinkish Finely Milled ultra soft loose powder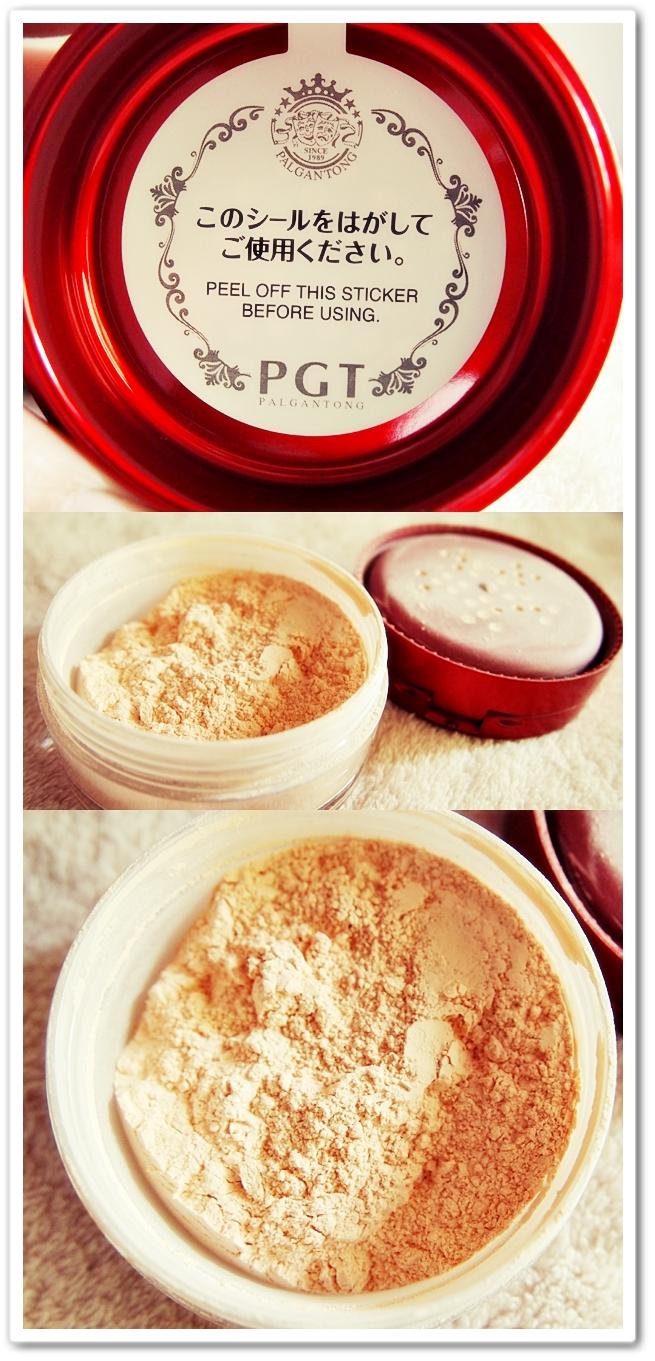 Shade
: I got the Original Beige (Which I think would suits NC20 to NC 25)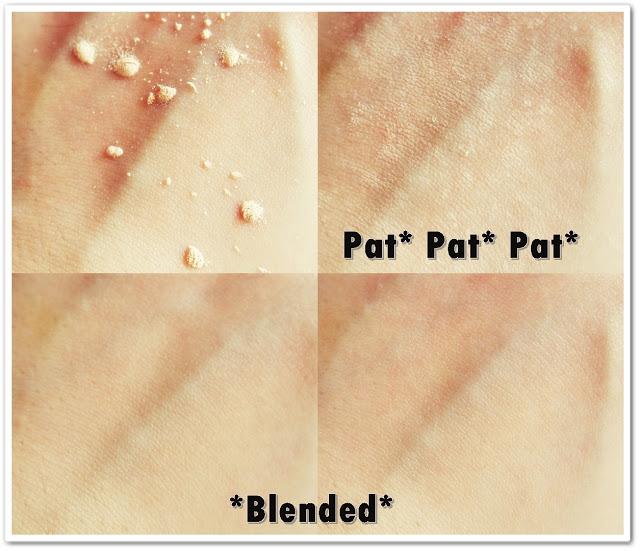 Coverage
: Low, Barely there (but if you have flawless skin, this alone would look great on you)
Oil-Control
: Pretty good! I stayed oil-free for straight 5-6 hours!!
Suitability
: I have sensitive/ oily-combination skin and I did not experience any discomfort
Finish
: Velvety Semi-Matte
Packaging
: Screw acrylic container but comes with a lid top, separator and puff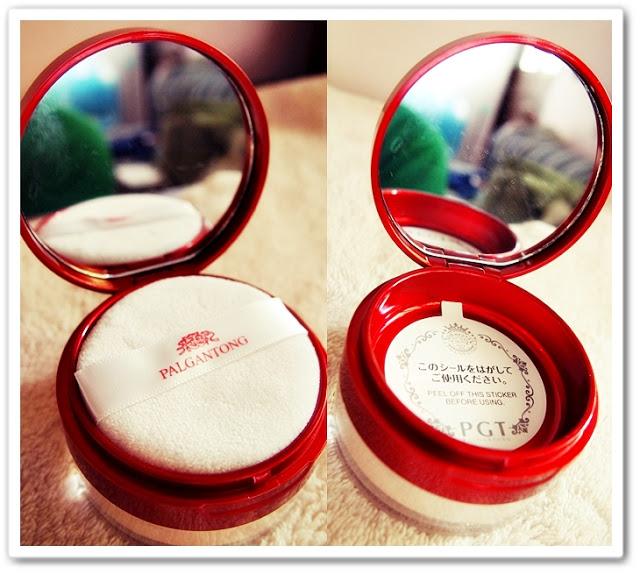 Size:
Contains a LOT of product that could last me for a long time
Price:
PHP1200; pretty expensive
Availability:
Not locally available but can be easily purchase in most beauty online shops
What I Loved:
Once you swipe a tiny layer onto skin it gives such smooth and velvety finish

Although the coverage is barely there but it has the ability to diffuse large pores and minimize the look of rough surfaces on skin

The Oil-control is pretty good as I stayed oil-free for about 5-6 hours

Able to locked-in liquid/cream foundation nicely on skin

Gives a nice velvet semi matte finish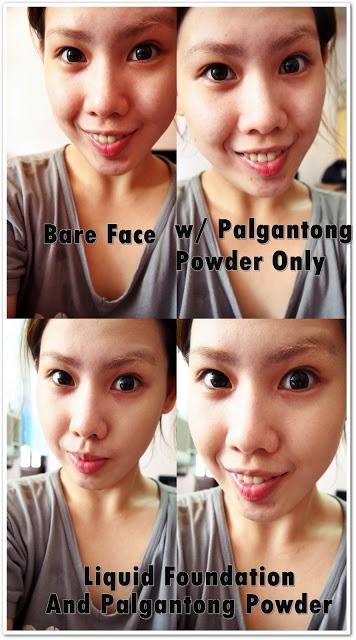 What I don't like:
The puff is quite useless as it won't be able to provide even finish ( I prefer using foundation brush)

I prefer they store it in a built-in puff container instead

Expensive and not easily reachable locally
Overall Reviews:
I think this product is good as it minimizes imperfection making skin look less rough. But since it doesn't really provide any coverage, this product will only look good on top of a foundation (except if you have flawless skin to begin with, then this alone is perfect)

Despite its ability to control oil, I do think this can also be used by dry skin since it does NOT settles on fine lines nor it aggregate dry  patches

This is suitable for everyday use as it gives a natural velvety smooth finish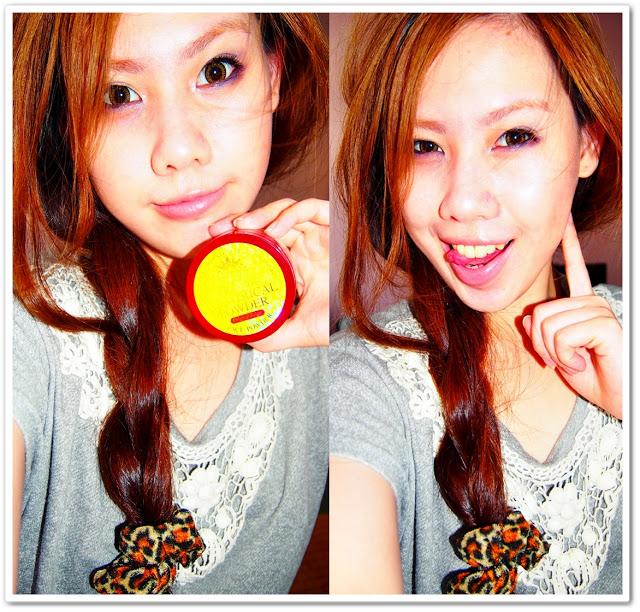 That's it for my reviews!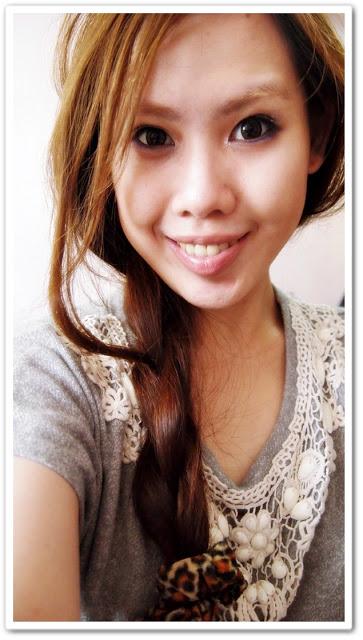 Thanks for dropping by =)