Ox Pasture Hall Hotel, Scarborough, North Yorkshire a four star hotel within a countryside setting yet just a 5 minute drive from the Scarborough seafront. I was delighted to be invited by the owner to stay and review this Country House Hotel.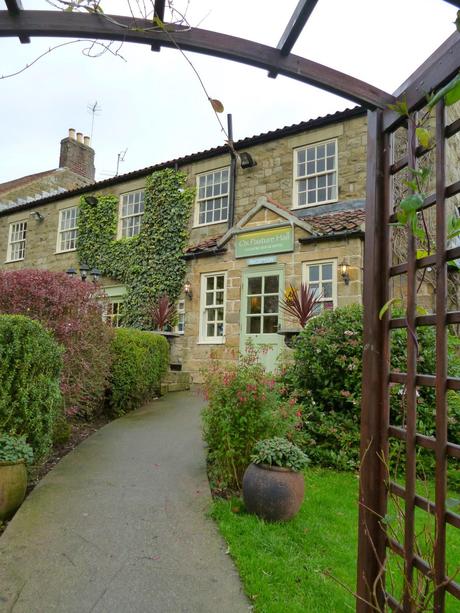 Diaries juggled my sister and I ventured off from Shropshire to Yorkshire, after three and a half hours we arrived at a sunny if slightly breezy Scarborough. A stroll along the beach taking in the sea air, admiring the amazing Victorian architecture Scarborough is home to. It took us just 5 minutes from looking out to the sea to arrive at Ox Pasture Hall Hotel in the Yorkshire Countryside.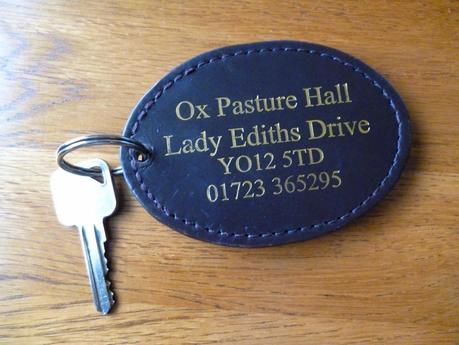 Ox Pasture Hall is located off Lady Edith Drive, I know I was suddenly having something of a Downton Abbey moment!
The reception area and staff were welcoming and friendly, we arrived hungry and had booked Afternoon Tea for 2.30pm. Which gave us time to check into our room. We stayed in room 23 York suite, we were shown to our room located off the second courtyard.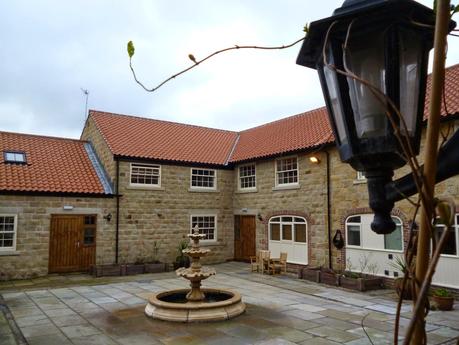 The suite consisted of a twin bedroom, lounge area and a sumptuous bathroom, it was exceptionally clean and smelled fresh.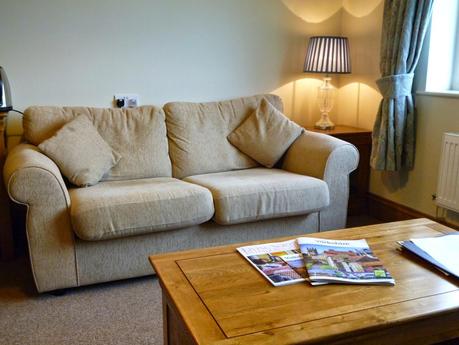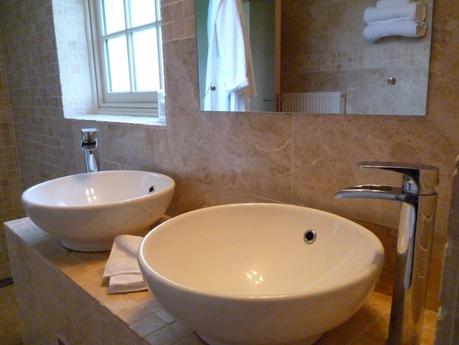 The bedroom contained a dressing table and stool, hairdryer, chest of drawers, bedside tables, television and twin beds. 
In the lounge area:- two seater sofa, chest of drawers, side tables, coffee table, tv, cd radio player, tea/coffee making equipment, wardrobe containing plenty of coat hangers, safe, iron and ironing board, fan and extra pillows.
Bathroom – a large bath with waterfall mixer tap with non slip mat, two separate basins with waterfall mixer taps, toilet with soft close seat, separate walk in shower, the bathroom fittings and finished were of a high quality. Bathrobes, bathmat and plenty of towels, toiletries of shampoo, body wash, body moisturizer, cotton wool, cotton buds, soap and soap dish. My sister did say she would of loved to have packed the whole bathroom into her suitcase to bring home!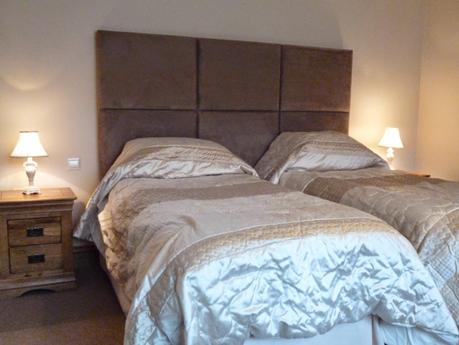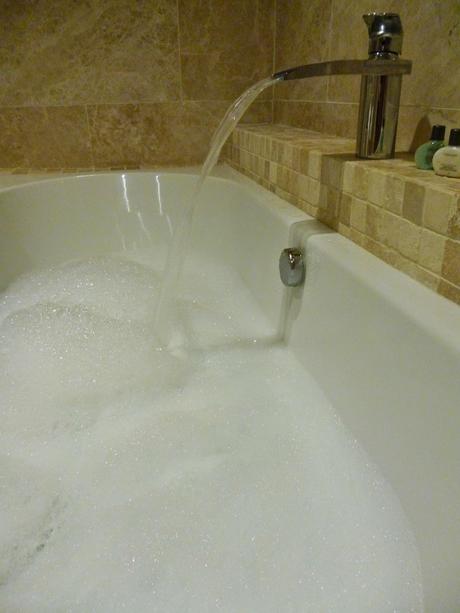 We enjoyed a wonderful afternoon tea, which I will be sharing with you in a separate review. 
Later that evening we made or way for dinner, we were greeted in the lounge and settled into a sofa in front of a real fire whilst we read the menu. We were bought complimentary drinks, whilst trying to decide on the menu which offered a mouthwatering choice of dishes. The staff happily talked through and answered our questions about the menu. When we went into the restaurant to be seated, they had remembered I had a cushion for my seat and it was there all ready for me.
Here are the options we settled on:- 
Appetiser - Carrot and Cumin Soup, with cheese and chive homemade bread.
Starter - Confit Duck Salad, Duck Parfait and Cherry Sorbet. Wild Mushroom Risotto.
Mains – Slow Cooked Pork Belly, Tender Loin Pork Stuffed with Apricot and Sage, Savoy Cabbage, Sautéed Potato, Homemade Black Pudding, Red Onion Marmalade. My sister opted for the vegetarian an Open Lasagne of Provencal of vegetables, Toasted Pine Nuts, Basil and Parmesan Cheese. 
Dessert, there was a fabulous choice of desserts to choose from  but my stomach had reached capacity but the chef did oblige with some Passion fruit sorbet. Which was light and refreshing.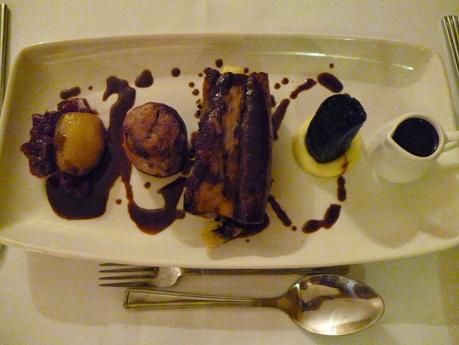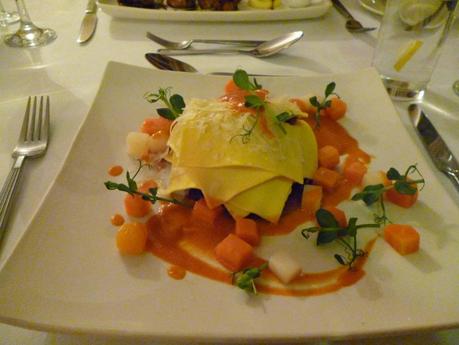 We could not fault the food, it was of exceptional quality and presentation. Which should be no surprise Ox Pasture Hall hold 2 rosettes for culinary excellence. The young man waiting on was very attentive and enthusiastic, a member of staff I am sure the hotel will be holding onto.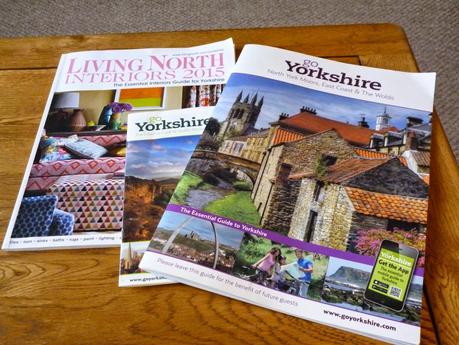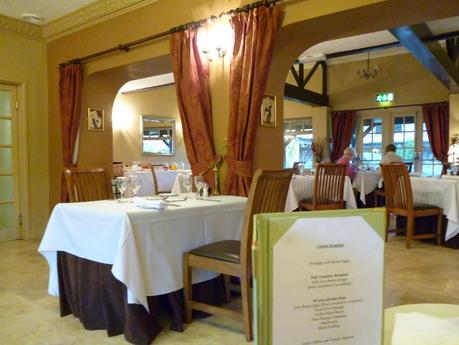 The suite had every comfort from home, feet up, kettle on and nibble on one of the complimentary biscuits. This did bring a smile to our face as our packet were Shrewsbury biscuits which is so close to where I live in Shropshire. A day out at the seaside or exploring Castle Howard, on return you have the extra space to relax and unwind. I took the opportunity to indulge in some me time - a pedicure, manicure and facial.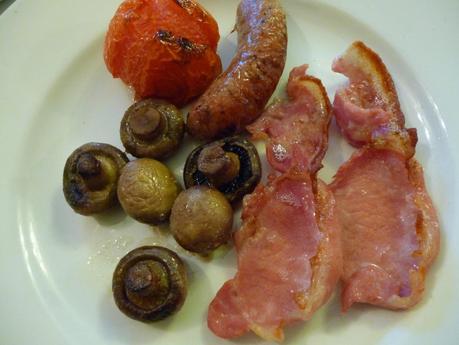 Locally sourced food - fabulous breakfast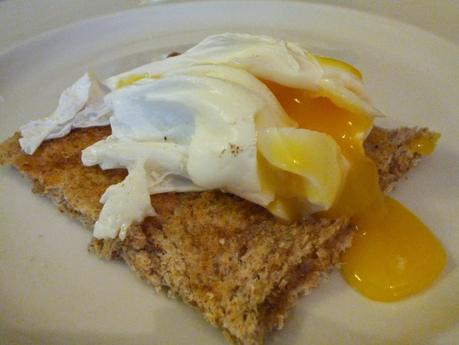 Perfect poached egg on toast
My highlights
Excellent food
Friendly and talkative staff, no one walks by and ignores you.
Dark quiet rooms and comfortable bed for a great nights sleep, no noisy corridors with doors slamming shut.
Sumptuous soak in the bath, your very own diy spa treat, be sure to bring a face mask.
Tea making facilities including a teapot with included Yorkshire branded teas.
Our room overlooked a large pond and the Yorkshire Countryside, it was very relaxing watching the geese on the pond bobbing down to feed with their bottoms up in the air.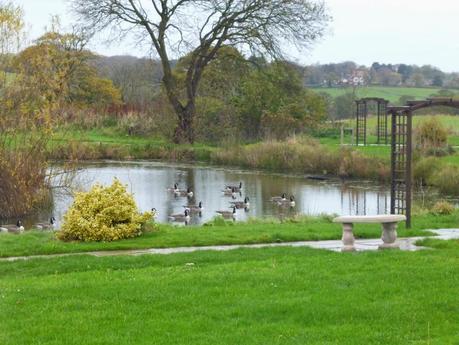 Ox Pasture Hall view from York Suite
Disclosure: I was offered 1 nights accommodation for 2, breakfast, afternoon tea and dinner for the purposes of reviewing my stay.  I was under no obligation to give a positive review opinions expressed above are my honest opinion.