As much as we visit the cathedral city of Lichfield, about 5 miles away from us, I must have missed the opening of Italian Restaurant Margheri. Luckily I was alerted to its presence by fellow Blogger Meat One Veg who recently visited, reviewd and loved it!
No one to miss out on fabulous sounding pizza, we hot footed it down there a few days later to try it out.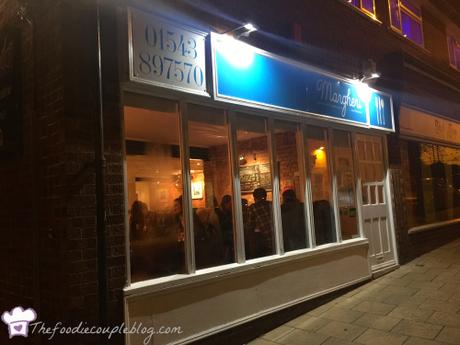 With space for about 30 diners, it's a little cramped, but I liked the wooden tables and chairs solitary roses in jars on the tables and jovial atmosphere. We arrived early, but it was already busy with families eating and before long all tables were taken, with many people being turned away at the door.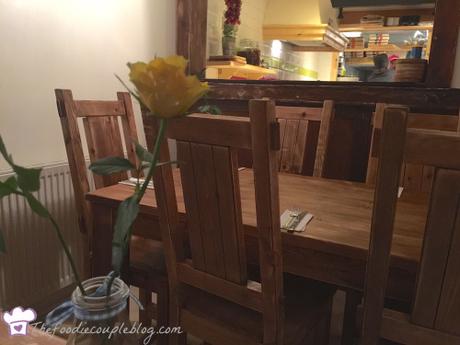 The drinks menu is stripped back – this place is all about the food. There's a choice of house red or white wine, Bierre Moretti or San Pellegrino soft drinks only. Part of the kitchen is semi-open to the restaurant and you can see one of the owners Sara preparing the starters with the wood fired oven for their speciality pizzas out the back.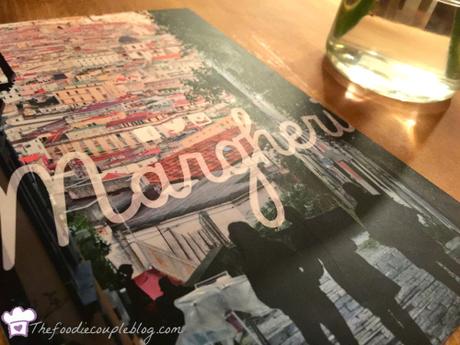 The menu is simple, there's a few starters, a long list of glorious sounding pizzas and daily changing pasta dishes are on the blackboard. They import a lot of ingredients from their native Italy too.
We start with Buffalo Mozzarella and Mortadella. The creaminess of the cheese second to none and so flavourful you really can tell the excellent quality. My Bruschetta is simple, but everything it needs to be – Charred homemade bread, the sweetest tomatoes I've had in ages, lashings of garlic, basil and olive oil.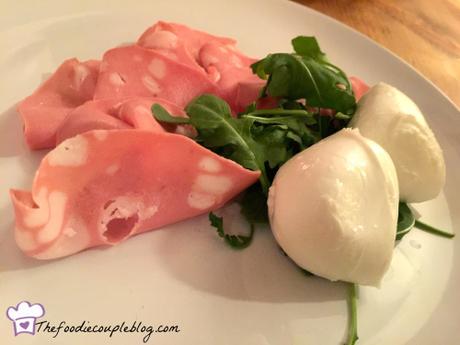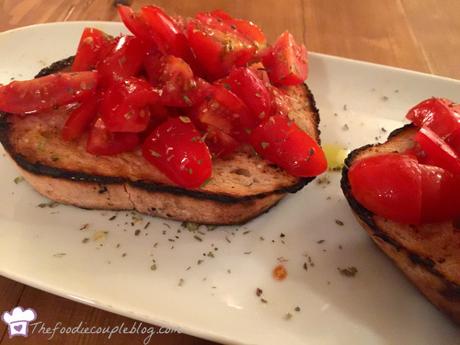 For mains, I couldn't look past one of their Wood Fired Pizzas. I went for the Diavola – Tomato, Mozzarella and Spicy Napoli Salami. The sourdough base was thin in the middle, thicker at the edges and perfectly charred and the flavours of all the toppings stood out. I've rarely demolished a pizza so fast, according to my husband! Lee chose one of the Pastas – Fusilli with Sausage and Porcini. There was copious amounts of mushroom and sausage meat, and the porcini was the overriding flavor. For Lee it could have done with the addition of something a bit salty – more parmesan perhaps, but he loved the fact that it wasn't overflowing with cream or sauce, just how pasta should be.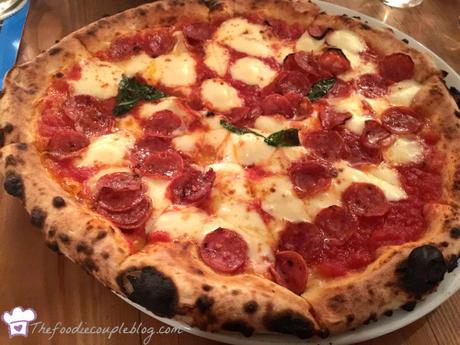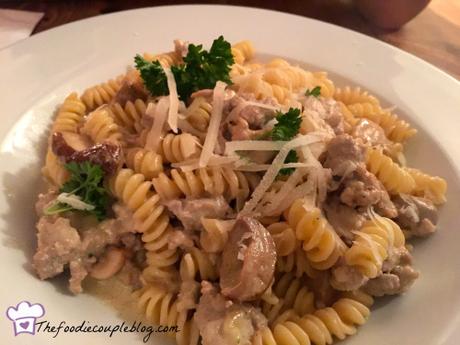 A word on the service. There was only one poor waiter serving the whole restaurant, and the service was haphazard at best, chaotic at worst because of this. But somehow he managed to be charming and endearing, so much so that I've never wanted to tip someone more than I did him! The food, plus a limonata and a glass of house red set us back a mere £40. This place is a real local gem and I can see many more evenings there eating some great Italian food!