It's been a few years since we've visited a Jamie's Italian, our experiences haven't always been entirely without the odd fault, but recently I've heard lots of people really rave about the food, so when the opportunity arose to return and take Imogen with us we really wanted to give it a go.
We popped along in February half term, mid week. It was very busy – it always is, but we were taken to our table straight away and despite the amount of people, the staff certainly seemed to know exactly what was going on and were very organised.
Jamie's had given us a table with plenty of space for our pram as requested, but in the end we left it in the reception area and used one of their Stokke highchairs, which are fantastic.
I do like the decor in Jamie's – its minimalist but remains warm and inviting, and I love the color of the banquettes.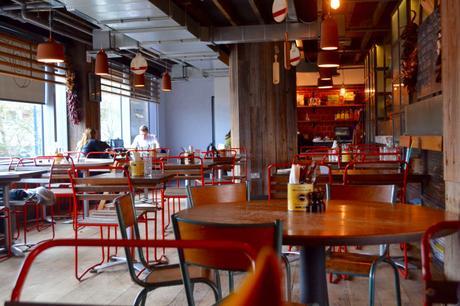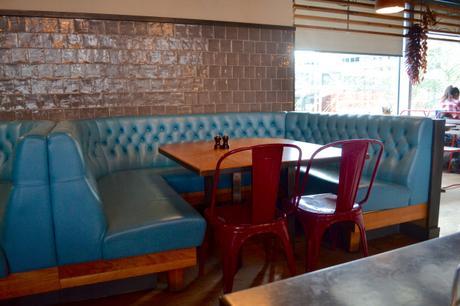 We started with a drink, and they have a good selection or alcoholic and more interesting soft drinks. I went for an ELDERFLOWER SPRITZ – St Germain elderflower liqueur, Jamie's Prosecco & soda which was really refreshing.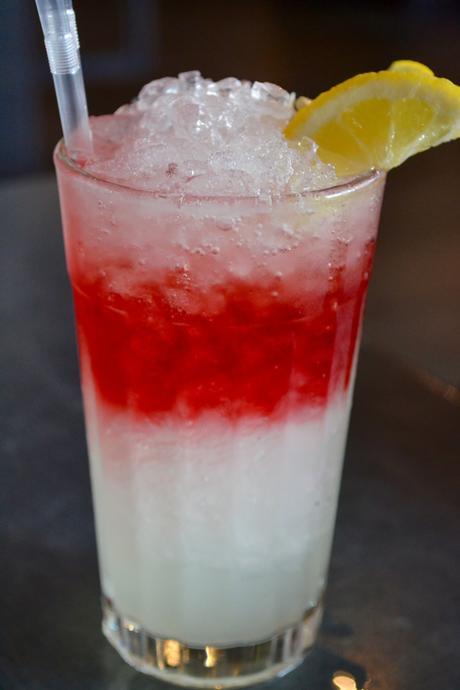 There is a great value Super Lunch menu on offer at the moment – from 12-6pm Monday-Friday you can get two courses for  £11.95 or three courses for £13.95.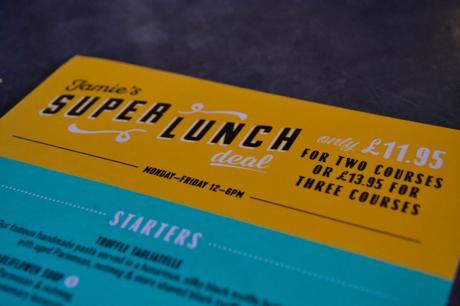 Lee decided to eat from this menu as he really fancied some of the things on it. I couldn't see past the 
SALUMI BRUSCHETTA – Crispy salumi, whipped buffalo ricotta, cime di rapa & aged balsamic
, for my starter so decided to have the normal menu. My starter really did not disappoint – the buffalo ricotta so so light and creamy and with the salty salumi and sweet balsamic it was a perfect start for me.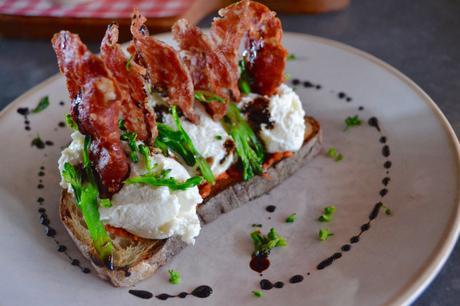 Lee had the CREAMY ROASTED CAULIFLOWER SOUP – Finished with vegetarian Parmesan & nutmeg, served with freshly baked rosemary focaccia. Something like this may seem simple, but sometimes this is a true test and Lee was impressed with the silky well seasoned soup.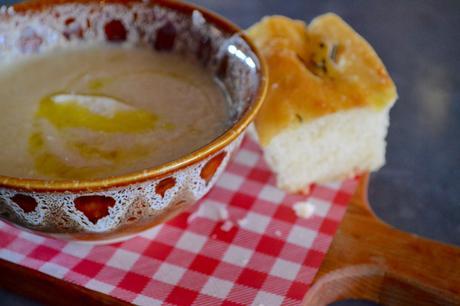 His main from the Super Lunch Menu was OXTAIL TAGLIATELLE  – slow-cooked oxtail & Chianti ragù, topped with aged Parmesan & crispy rosemary. Again he was impressed with the depth of flavor of the dish, and the fresh pasta that they make on site is great too.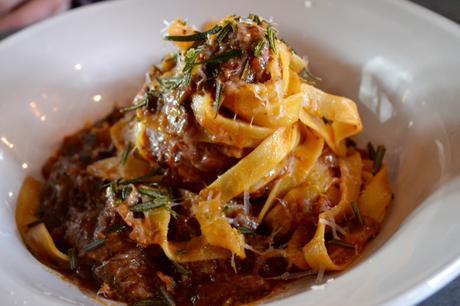 I had the PRAWN LINGUINE – Garlicky prawns & Scottish langoustine tails with tomatoes, fennel, saffron, fresh chilli & rocket. There was plenty of well cooked seafood and the whole dish tasted really fresh, I really liked the addition of the fresh rocket.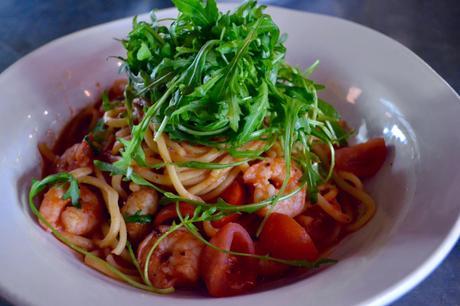 Beacause we're greedy we also had a couple of sides – a Rocket and Parmesan salad and some of the Funky Chips with Garlic and Parsley.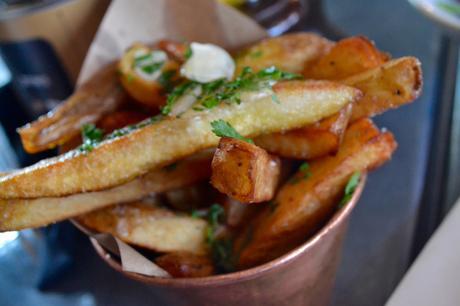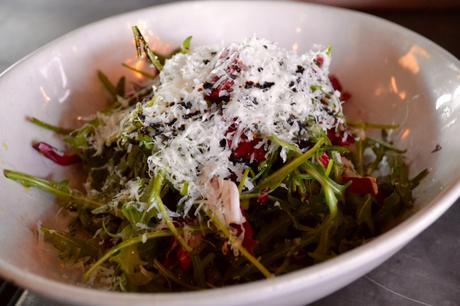 We really didn't need any more food, but our lovely waiter convinced us to try his favorite dessert – the MOLTEN CHOCOLATE PRALINE PUDDING – Warm chocolate cake with a liquid praline centre, served with vanilla ice cream & praline. The molten praline center really did elevate the humble chocolate fondant to another level, and it doesn't hurt that I LOVE praline anyway!!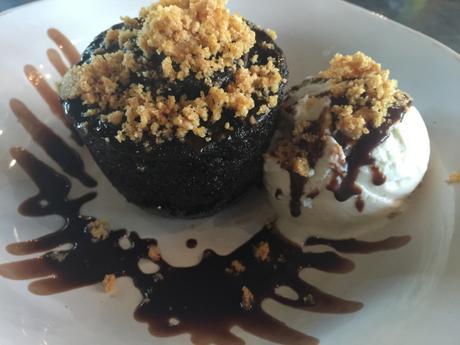 We really had nothing but praise for our meal. It was really well cooked, flavoursome Italian food. The service was efficient and friendly despite the busy atmosphere and we really enjoyed it. To top it off, they really are great with kids too with ample space, good facilities and the best highchairs we have come across!!
---
Disclosure: Post in collaboration with Jamies Italian. All opinions and views are our own