Hello! ~

♥

Lately I am quite fond of Holika Holika products, however, the Holika Holika  Moisture Petit BB Cream is a product I already bought like a year ago and just didn't have time to test and write a review about until now. This is the very same reason why I absolutely cannot remember why in the world I bought the Moisture type of this BB Cream, since there are many other types available and I have what feels like the oiliest skin in the world. Maybe at that time I thought I needed a moisturizing product (unlikely), or maybe I just brought the wrong product considering the clearing type version looks very similar or was simply sent the wrong product. Whatever reason it is, I ended up with a moisture type BB Cream when I have extremely moisture/oily skin to begin with. 
I feel like I have to state all of this, because the fact that this BB Cream was simply not designed for my skin type and I used it anyway even though it does not work too well for me is my fault and not a sign of the bad quality of this product.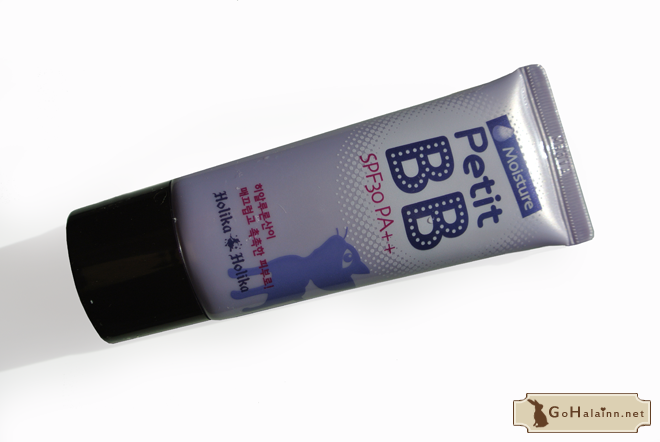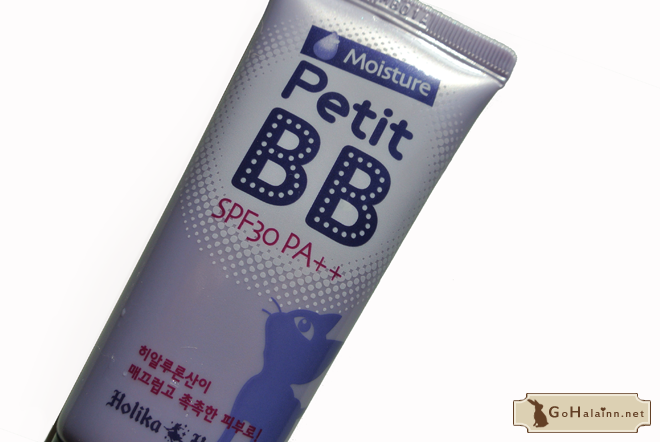 The Holika Holika Petit BB Creams come in 30ml tubes and are available in Essential, Clearing, Watery, Moisture and Shimmering. All of them have flashing colors and a cute cat on the packing. Other than that the product design is not too awesome.
This BB Cream contains Hyaluronic Acid for moisturizing as well as a SPF 30 PA++ sun protection. It is supposed to moisture your skin and make it "smooth and glossy".
It comes in one shade only, which is a rather pale shade with a yellowish undertone, but it adjusts to my skin color just fine and the end result doesn't look too yellow. A good color for me in winter, but for summer it might be a bit too light, if we had any proper summer in Germany that is.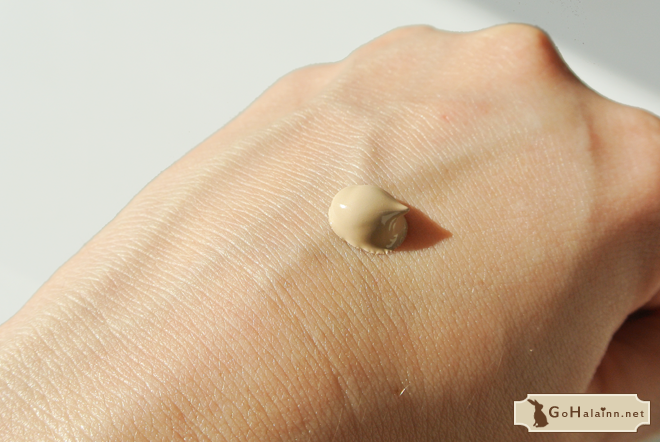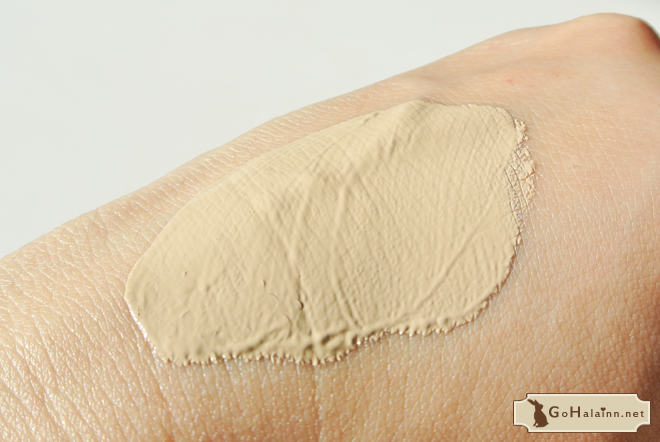 I was rather surprised about the texture, because this BB Cream is so extremely liquid! I think I never had a BB Cream that was so liquid before, so I always end up squeezing way too much of the product out of the tube. Because of that the BB Cream is really fast and easy to apply on your skin. It is not the kind of BB Cream you need to work into your skin, because the liquid distributes on your face so easily. 
Despite the very liquid texture this BB Cream has a very strong coverage and still feels very light on your face. A very pleasant combination of light texture and good coverage that is hard to find in BB Creams!
Another thing that was new to me was that the BB Cream leaves a powder-like finish.
At first, right after I apply the Holika Holika Moisture Petit BB Cream my skin looks pretty good. The powdery finish makes it kind of matt, and I do not notice much of the "glossy" finish, to my relieve. So far the BB Cream is awesome, but here is where the "mositure" type of this BB Cream and my extremely oily skin clash - After only a very short amount of time my face turns into a mess. My skin becomes greasy and because the BB Cream is supposed to moisturize and not to reduce sebum, it only adds to the effect. The result, beside an obviously unpleasantly shiny face, is that my face becomes so oily, that the BB Cream just won't stay on my face anymore. I just need to touch my face or put on my glasses, and where hand/glasses touched my face, 100% of the BB Cream is removed from my face instantly. The overall result is that my face looks greasy, shiny and blotch and the BB Cream just melts from my face.
Sadly that's the most important part of a BB Cream and I really cannot use it. I have tried for a few days, but the result on my face is really too horrible. I think if you have dry skin, the Holika Holika Moisture Petit BB Cream might be a very good product for you, because both texture and coverage is so nice, but if you have oily skin you should stay away from this. Sometimes purchasing or getting the wrong product by accident can result in you discovering a product you love, but this mistake didn't turn out too well for me.