I've often passed branches of Giggling Squid and longed to go in. One reason, the name, obviously. Second reason, the concept of Thai tapas has to be one of the most appealing to me ever. I love Thai, I love trying lots of different things, so surely this place would be my heaven!
Well we eventually got round to trying it a few weeks ago when we went for a trip out to Stratford-upon-avon for the day. They are generally a Southern chain, I'd first spotted one in Lees home town of Berkhamsted, but for those Midlanders there's also one in Warwick, as well as Stratford.
It wasn't particular busy when we visited, but we weren't overcome by the welcome we got or the service in general, it seemed pretty formal and unfriendly apart from the man who we think was the manager who sorted us out a table with enough space for the pram.
The menu offers lots of thai dishes in small tapas style so you can mix and match, or the also do set platters of 3-4 small taster dishes called tapas sets, a bit like a set menu for 1. For lunch to us these sounded really appealing, and were reasonably priced too at between £9.75- £11.95.
Lee decided on the 'One Giggling Squid' Set, which comprised of
Sleeping Honey Duck
Chicken Stir Fried With Ginger
Thai Spring Rolls
Jasmine Rice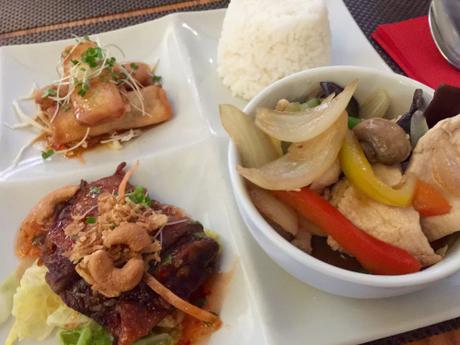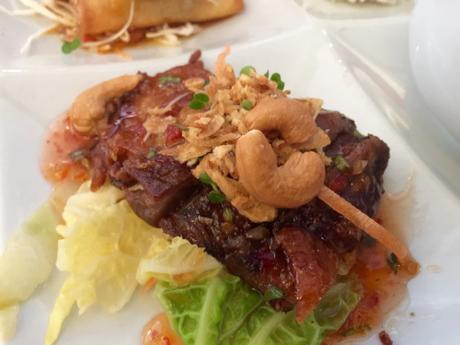 He really enjoyed the duck and the spring rolls, although wasn't as fussed about chicken dish finding it a bit lack luster and not the most flavoursome.
I went for the 'Two Giggling Squid' Set which was made up of
Chicken Massaman Curry
Salt and Pepper Squid
Beef Salad
Jasmine Rice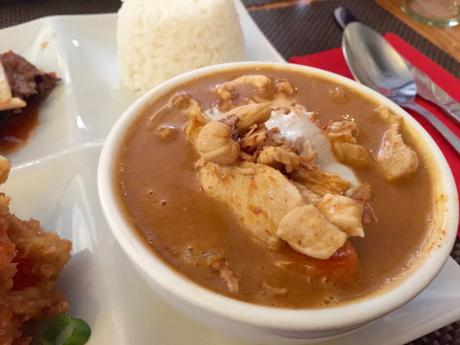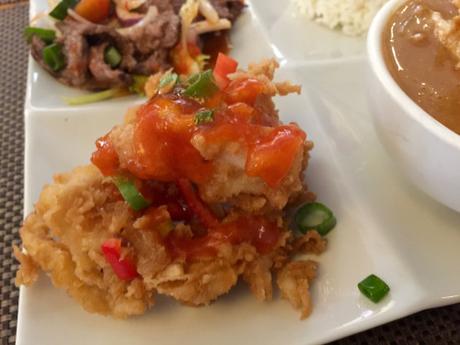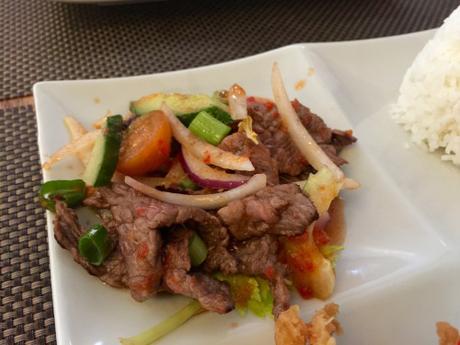 I really enjoyed my platter – the squid well cooked with a sweet spicy chilli sauce, the beef salad fragrant and tender with a huge kick just how I like it and a really decent Massaman although certainly not the best I'd had. Portion wise, a tapas set like this was plenty for a hearty lunch.
We did really enjoy the meal and despite the service not being great the odd bit of slightly under par food, it is somewhere we would return again.
Child friendly? So-so. A bit cramped so with a pram tables were restricted. They did have highchairs, but we weren't offered one without asking. Changing facilities not the best I've seen!
---
Disclosure: Paid in full