Hello my lovelies ,
How is the week coming along for you guys ? Mine has been ok , desperately waiting for Friday !
So , most of you must have received your February Velvette Boxes by now . I have seen that most of us are really happy with their boxes this time. Of course and why not ? Hello two full sized products :) !
So the first product I happened to open from my box this time is the " Figs and Rouge - AloeVera and Mint Balm " . Dreaming of soft kissable lips ? Here is your answer for just that :)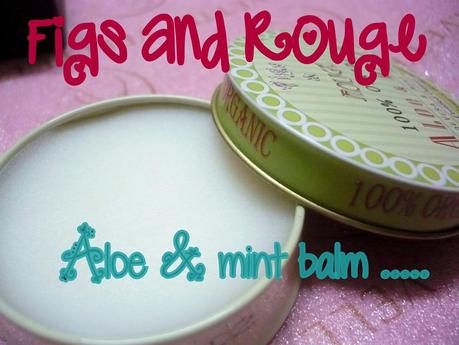 Price :
Rs. 695 for 175 ml
Rs.549 for 17 ml
Availability : Available on Velvette.com here. 
Not really sure where ! On the Figs and Rouge obviously , but not sure where in India.If you spot these somewhere in India please let me know. 
First things first .. first of all the name . Figs + Rouge . Ha ha never thought of that , did we ?
About Figs and Rouge :
100% Natural, 100% Pure formulations are in all Figs & Rouge Multi-tasking balms!


Mission

To Provide Silky Smooth Kissable Lips!


Description


Enriching, Moisturising & great for all skin types - Figs & Rouge 100% Natural & Pure balms are the ideal Moisture Boost products for any dry skin emergency! Keep in pocket, purse for moisture on the go! Naturally good to skin & provides excellent Nourishment at any time of day!
Read more....Click here ...Read more....