Hello my lovers,
How is the week coming along? 2 more days to go and then we have the weekend awaiting us! Yaaaay ! And that also means I wake up extremely late …yaaaay!! LOL! What am I supposed to do? IT IS SOOOOO DAMN COLD! All I want is to stay curled up in bed under my blanket, hoping my mom served me garam garam pakoras and chai in bed …. : P . Snap out of it Khaddu ;)
While teenagers were going gaga over Siddhart Malhotra and Varun Dhawan , I couldn't help but wonder how Alia Bhatt managed to wear so little in the snow capped mountains of Ishq wala love ! Freaking moorkh wala stupid I tell you! Because when the winters are here my skin feels like Atacama! I cannot wear mini dresses in the snow even if Siddhart Malhotra said he would marry me! Will you Sid , will you …will you

...

.I will run wearing whatever dress you want me to in the snow if you said yes …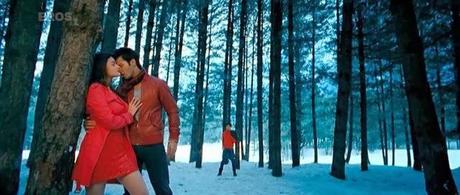 Source - Eros Entertainment
♥ Read more..♥ ..Click here ...♥Read more....