Hello everyone!
Today I have a review of Exceptional Parfum's Because You Are that's sold exclusively on Fragrancenet.com.
I'm a complete perfume addict, so I was so excited to have an opportunity to review this perfume for you guys. A lot of you guys had been asking me about perfume reviews anyways, and there will be more to come for sure!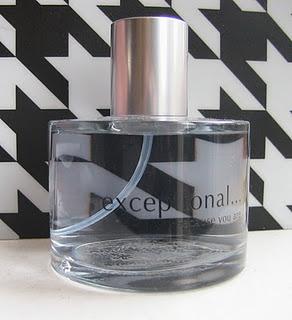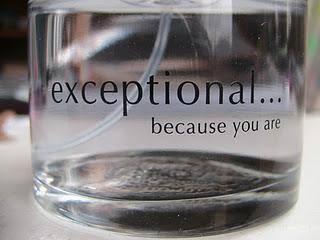 This is probably a perfume a lot of you guys haven't heard about, and I myself only heard about it once through a friend a while ago.
Here's how the perfume is described:
A distinctly feminine fragrance featuring a crisp and elegant introduction, a lightly spiced floral heart and a sensual dry down.
I can definitely vouch for the fact that this is a floral perfume with an eccentric spicy kick. That's really the best/only way that I can describe it, and I definitely don't have anything like it. I think whenever I mention floral, everybody starts to cringe, thinking of that typical "grandmother's" perfume that smells like straight flowers out of a vase. But, I gotta say, this is actually quite nice for a floral, and it smells nothing like grandmother! :p It's a much more hip version of grandmother's perfume ;)
Although FragranceNet lists this as a perfume for all age groups, I'd have to say this is a young adult-adult perfume. It's also not overpowering or overly strong, and I would definitely wear this as a daytime fragrance.
As for lasting power, it lasts a rather long time. I was seriously impressed! I put this on in the morning at around 9, and by 6-7 at night, it was still going strong. I have a hard time getting any type of fragrance to last on me, so it was really nice that I didn't have to keep spraying this one.
Would I recommend it? If you're into florals, I say go for it! It's definitely a unique scent and one that I think a lot of people would enjoy.
You can purchase it on
FragranceNet
here
.
Stay tuned for more perfume review to come!
Love,
Belle
FTC: This product was sent to me by PR for review consideration. It does not, however, affect my opinion or review. I am not being paid to write this.