Hello! ~

♥

It is really about time I review these product, because I had them for quite a long time by now - The Etude House Wonder Pore Whipping Foaming, as well as the Etude House Wonder Pore Brush.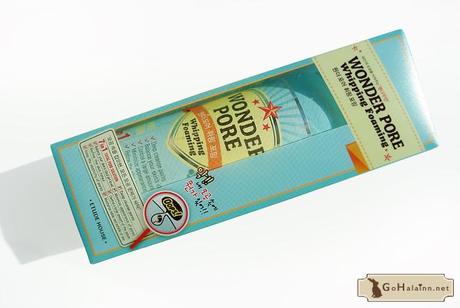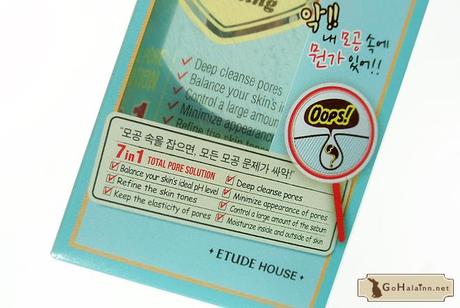 The first noticeable thing about this product is the packing. I am usually all for cute and girly stuff and even though the Etude House Wonder Pore products don't follow that scheme, I still love the packing design, which has a retro-kind of super hero feel to it. The product contains 200ml of product and promises to be a 7 in 1 product, which is supposed to
- Balance your skin's ideal ph level

- Refine the skin tone

- Keep the elasticity of pores

- Deep cleanse pores

- Minimize appearance of pores

- Control a large amount of the sebum

- Moisturize inside and outside of skin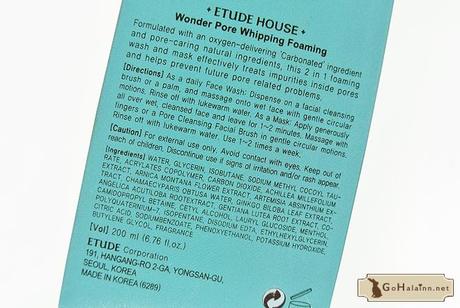 In addition to all the benefits it is supposed to have on your skin, in can be used both as a daily face wash, as well as a weekly face mask! This product really sounds like a "wonder product" and, believe me, a wonder is exactly what my skin needs.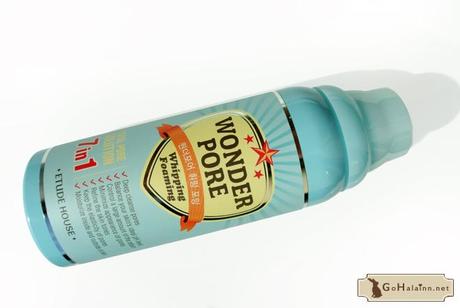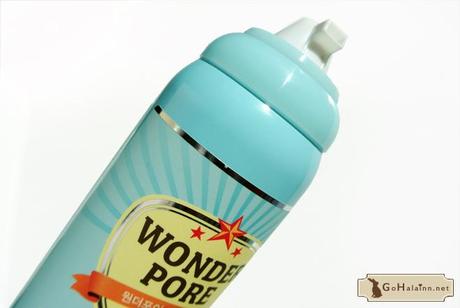 The pump can seems very heavy. Sure, 200ml of product is 200ml of product, but it feels like double the weight if I compare it to other cleansers with similar content. This makes it a bit hard for me to judge how much of the product is still in there. The foam that comes out of it really foam. Not the kind of "foam cleansers" I had before, where you get some kind of paste out of the tube and then have to create your foam yourself with the help of water, but the Etude House Wonder Pore Whipping Foaming comes out as a white, solid foam.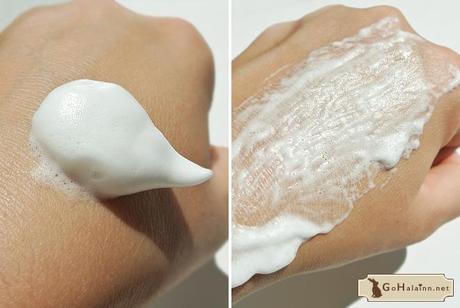 It is very easy to dose and, because it is kind of dense, it is also easy to use as a facial mask. Even though the product contains fragrance, I cannot make out any kind of significant scent.
So. How did it work for me? 
The first thing I noticed is that this foam cleanser is extremely mild! I did not think so, because a product that promises to improve my skin in so many ways surely must have a lot of harsh ingredients, right? But even though I have been using this product twice a day for weeks, there never has been the slightest irritation. In fact, this product does not even sting when you get it into your eyes.
All the promised skin benefits worked as following to me:
- Balance your skin's ideal ph level: Really cannot say anything about that. Never had a feeling I had problems with my skin's ph level.
- Refine the skin tone: My skin tone looks the same as always.
- Keep the elasticity of pores: How in the world would I know? I am not even sure why I would want my pores to be elastic.
- Deep cleanse pores: I guess so, since I have less blackheads and whiteheads, though it was not able to reduce my regular pimples.
- Minimize appearance of pores: Yes! The difference is not huge and striking, but my pores do appear smaller indeed and I have noticed that after maybe 2 weeks of using this product I had way less blackheads and whiteheads than usual.
- Control a large amount of the sebum: While I would not say that this product has no sebum control at all, "a large amount" is a bit exaggerated. It did help a bit, but was not able to make a huge difference to my really oily skin.
- Moisturize inside and outside of skin: Hard to tell since I never have problems with dry skin, but at least I cannot claim that this product dried out my skin, while many other cleansing products even cause red patches on my skin, so I guess this works well.
I guess overall this product does some good to your skin, though it is no "wonder" product. About some things I cannot attest that it helped because it wasn't anything I had  problems to begin with, like the elasticity of my pores and the sebum control is not really striking, Most disappointing was that sadly my papules and pimples were pretty resistant to the Etude House Wonder Pore Whipping. After a month of using this they started to become less, but since my skin always has its ups and downs, suddenly becomes all catastrophic and pimple-contaminated and then, without any apparent reason, becomes better again, even though I never changed anything about my skin care or my eating habits or can make any connection to my hormon cycles, I cannot really say that it was the Etude House Wonder Pore Whipping Foaming Cleanser that had this effect on my skin. Seeing as this aspect of my skin only got better after such a very long time, I have my doubts about it. 
The  Etude House Wonder Pore Whipping Foaming is not a bad product, and does improve your overall skin condition, but if you have severe troubled skin, it might have little effect on that.

Very mild
A lot of content 
Woks as cleanser and as mask
Solid foam, brush not necessarily needed
Reduces blackheads/whiteheads

No improvement on papules and pimples
Sebum control is so-so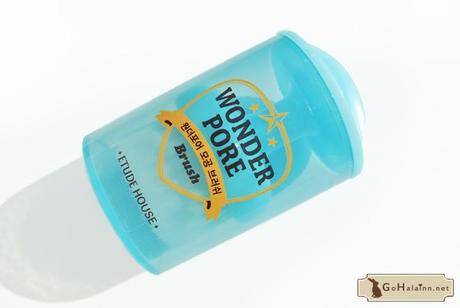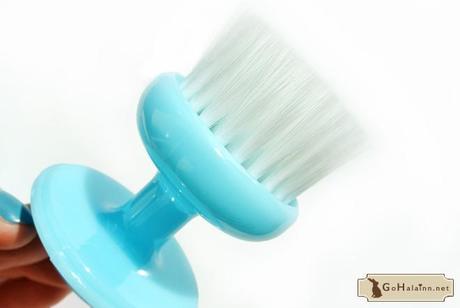 There is also a brush from the same line, the Etude House Wonder Pore Brush, but I will keep the review short as there isn't much to say. You can buy this brush separately for a few $, though I got mine for free when I bought the Cleanser in the Etuse House store in Shinjuku. The brush works very well for all kinds of "foam" cleansers that don't already come out of the tube as foams. For the Etude House Wonder Pore Whipping Foaming it does not seem to be a necessity. 
The brush is extremely soft, which means it is suitable for daily use and for sensitive skin. In fact it is so soft that I even use it on my eyes. Because it is so soft I feel like it does not really manage to "rub" the product into my skin, but I guess if it was harder it would irritate the skin too easily. It can be cleaned easily and dries fast. Really nothing bad to say about this.

Very soft
Suitable for daily use
Easy to clean
Cheap prize

-