Hello! ~

♥

I already reviewed the Etude House Missing U Lip Balm I Can Fly #Kakapo here, so today I want to review the Etude House Missing U ~ I Can Fly Hand Cream #Kakapo (Sunny Sunny Apple Scent) which belongs together with it. I also got this from a giveaway from Little Porcelain Princess. 
The hand cream comes in a super cute 30ml pot designed like an bird resembling an owl, which is supposed to be a kakapo.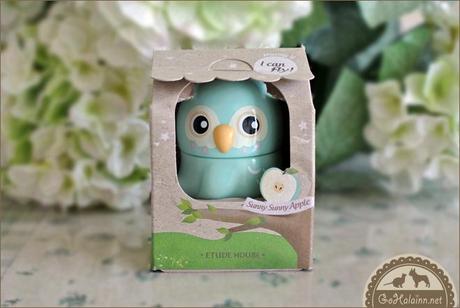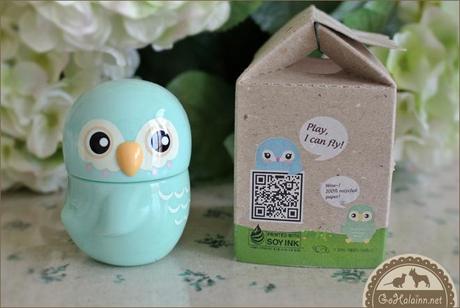 I can't get over how cute the design is. I would really have loved it if the packing was made of a mat material, just like the lip balm, but it is made of shiny plastic, which makes the product look a bit cheaper.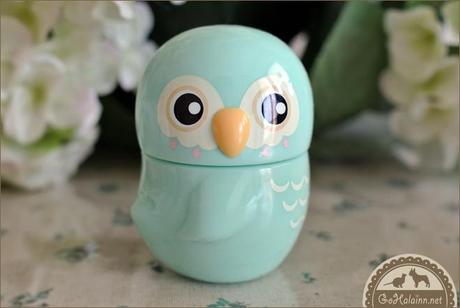 The Etude House Missing U hand creams are formulated with shea butter and herb water that are rich in organic nutrients. Moreover they are free of parabens, sulfate, ethanol,  and mineral oil. This hand cream is available in 4 different types, each represented by a different bird, and each of them has a different color and a different scent.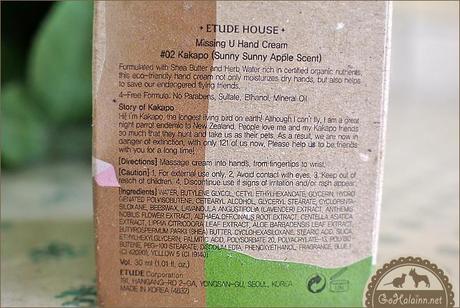 I am often conflicted about scented products, but I adore apple scent and this hand cream smells so good! It doesn't really smell like real apples, but more like apple candy or bubblegum. Anyone knows Hubba Bubba apple gum? That's exactly how it smells. So, despite the fact that it is an artificial scent, it is one I like a lot and also like having on my hands. 
What's also really great about this product is the texture. It is much more solid than other hand creams I have tried and does not feel sticky on my hands at all, yet my hands feel well moisturized. With other hand creams I already call them good if they get absorbed into my skin fast, but with this one I don't even need to wait for it to get absorbed, because it doesn't feel sticky from the beginning.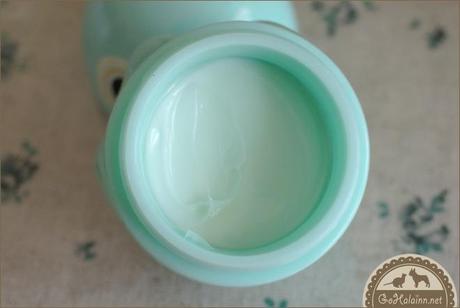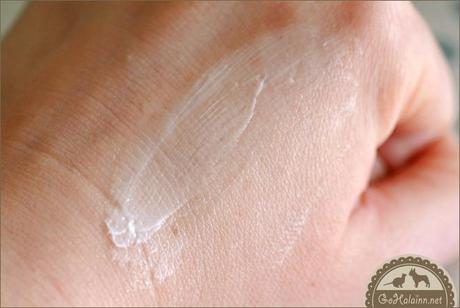 This is most certainly one of the best hand creams I have tried and I can recommend it wholeheartedly.

Cute packing
No sticky feeling
Great scent
Good texture

-