Hello! ~

♥

Today I will review the Etude House Correct & Care CC Cream #02 Glow. I already reviewed the Etude House Correct & Care CC Cream #01 Silk here and, since I find these two products to be extremely similar, this review will be a very short one, otherwise I would just repeat myself.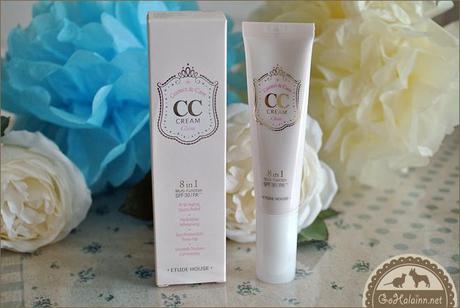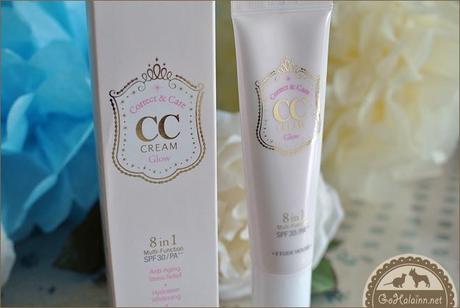 This product comes in a really beautiful and elegant looking box and the tube, which contains 35g of product, is just as pretty. The only difference to the #01 Silk version is that this one isn't all white, but has a pinkish hue.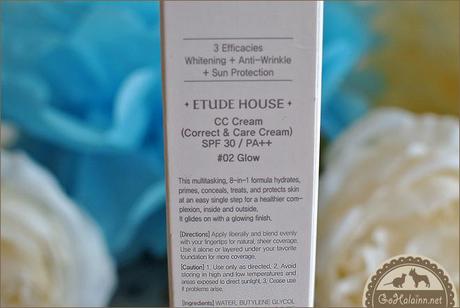 The  Etude House Correct & Care CC Cream is a multitasking 8-in1 product, which hydrates, primes, conceals, treats and protects your skin and promises anti-aging effect, stress relief, hydrating effect, a SPF 30 / PA++ sun protection, tone-up, a smooth texture and luminosity. This is identical to the #01 Silk version.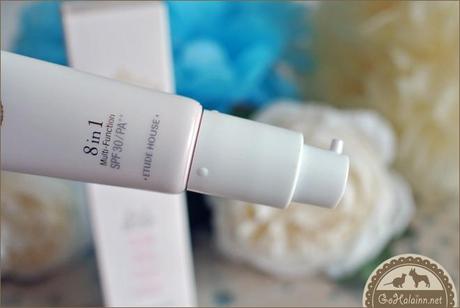 It comes in a handy and hygienic pump dispenser, which is easy to use and lets you dose the CC Cream pretty well.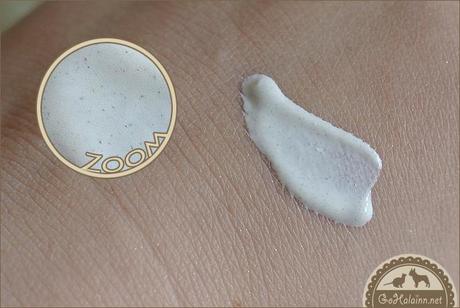 The cream itself is white with a lot of tiny bluish grains in it. When you apply the cream and start blending it in, the color starts to change into a more skin-colored shade. 
The Etude House Correct & Care CC Cream doesn't offer any kind of real coverage. All it does is even out your skin tone a bit. If you have a good skin condition, this product will be enough to make your skin look perfect. If you have lots of blemishes, this product can only achieve a very small visible improvement. Etude House suggests to use this as a primer.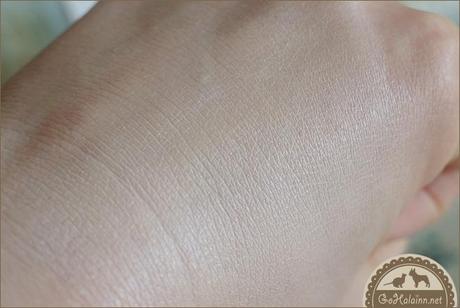 The only difference between the #01 Silk and the #02 Glow version is really that the Glow one gives you a more "dewy" result, while the silk one is slightly more matte and a bit more "powdery". Other than that, these are pretty much exactly the same products. Unfortunately the Glow one does not work for me at all, because my skin is so oily and the extra glow makes it appear even oilier.

Beautiful packing
Evens out skin tone 
Handy pump dispenser

No good result on oily skin
No coverage