Hello! ~

♥

, I have been using the Etude House Eraser Show Line Remover Stick for a while now, about time I finally review it!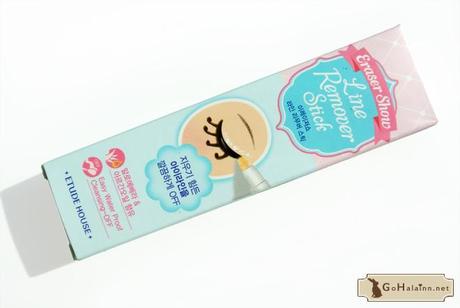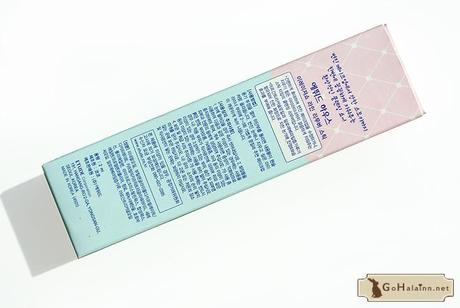 This product comes in a baby blue and soft pink card box packing, which looks extremely cute and fits my taste perfectly. The actual product is a thick pencil with a similar design and 2ml of product. I am not sure why the content is listed in ml, and not in gram, because this is not a liquid product, but more about that later.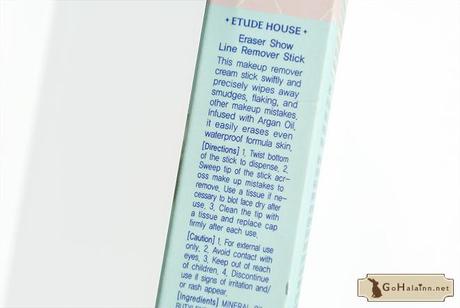 The Etude House Eraser Show Line Remover Stick is a creamy makeup remover stick which is meant to erase makeup mistakes like smudges or flaking even with waterproof makeup. Even though the packing shows an eye, this remover stick is suitable for removing any kind of makeup like lipstick, eyebrow pencil, etc. It contains argan oil and aloe vera leaf extract as active ingredients. Main ingredient is mineral oil, which is still kind of a controversial products, mostly condemned by "natural" cosmetic suppliers. Whether you tolerate mineral oil in a product or not - this is not a skin care product which you keep on your face,s o it should be acceptable either way.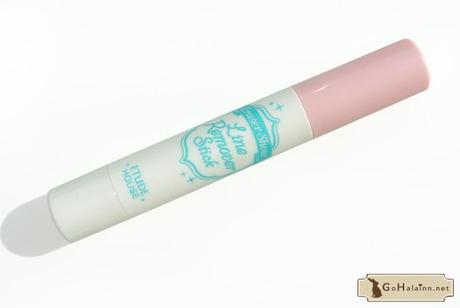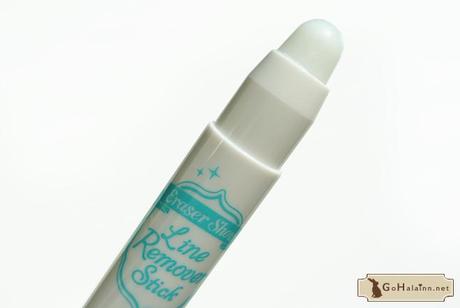 When I purchased this product I thought it would be like a felt pen, with a sponge tip and liquid inside. However, it is quite something different, more like a wax crayon! The more you use it, the more you wear the pend own. The pen is twist-able, so you can make more of the tip come out once you have worn it down a bit.
You are supposed to sweep a bit of the product over the area of your makeup you want to remove and then remove it with a tissue, cotton pad or Q-tip.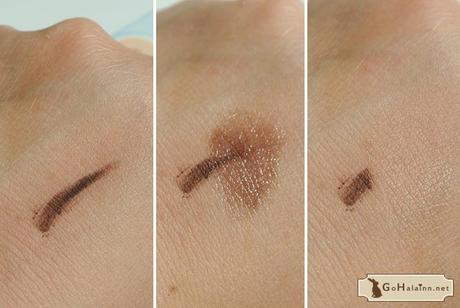 Here I used an eyeliner, applied the Etude House Eraser Show Line Remover Stick over half of it and swept it away with a dry cotton pad. The eyeliner was removed completely with just one swab, so this pencil stick works extremely well for removing makeup. However, as you can see, it smudged the eyeliner a lot in the process, which makes this product hard to use for correcting makeup mistakes. It is easy to use on makeup mistakes like flaking from eyeshadow, but if you want to use it on something more delicate like maybe a messed up eyeliner line, then it's really hard to use. I still like the stick for my normal face cleansing routine. One swab on my eyelids, and my eyeliner goes off easily. However, it does not work so well for waterproof mascara, but Etude House is offering a mascara remover from the same line as well.

Cute packing
English ingredient list
Small and light product for carrying with you
Removes Makeup efficiently

Makes makeup smudge even more 
Hard to clean up makeup-mistakes