Hello! ~

♥

Today I will review the Etude House Color My Brows eyebrow mascara in the shade #2 Light Brown.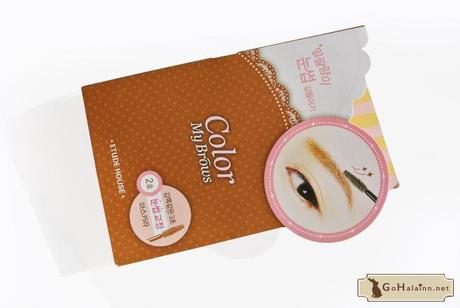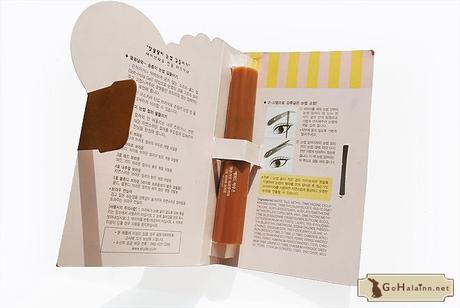 The mascara comes in a paper packing and contains 4.5g of product. It is a bit smaller than a common eyelash mascara.
I love eyebrow mascaras and use them daily, even if I don't use any other makeup at all. It has become my minimum requirement to leave the house next to a BB Cream. An eyebrow mascara can fix your eyebrows (very handy for people like me who have rather bushy and stubborn eyebrows), fill out empty spaces, and, most of all, change the color of your eyebrows. 
I think for people with dark hair/eyebrows it looks best if the eyebrows are slightly lighter than their hair and with people with blond hair if their eyebrows are slightly darker. Since my natural hair colo is almost black, and my eyebrows are black, but I dye my hair a lighter shade, my dark eyebrows disturb me a lot. I usually picked a dark brown shade for eyebrow mascara, but this time decided to go a bit lighter, especially because, on dark brows, the color always turns out to look a bit darker than on the application brush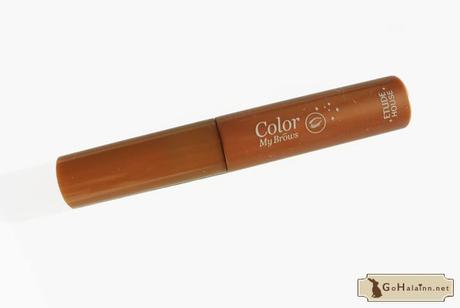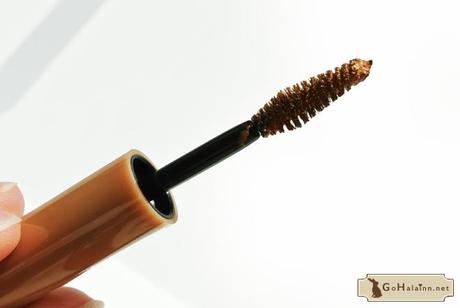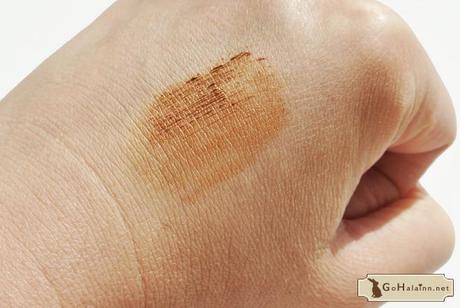 On the brush #2 Light brown looks almost like a dark blond and has a strong orange-shaded undertone. However, I already knew from experience that the result would not be the same on my brows.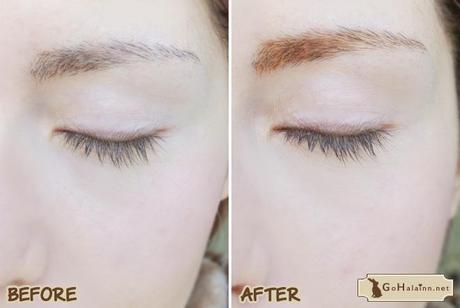 The eyebrow mascara changes the color of my eyebrows from a dull, dark black-brown to a warm brown, which matches my hair color much better and I love the result. For fuller eyebrows I would recommend the additional use of an eyebrow pencil or powder. I did not use one for the photo to better show the effect of the Etude House Color My Brows mascara alone. Some eyebrow mascaras have a better color payoff and can fill out holes in your eyebrows better than this product, but on the other hand you risk to get way too much of the product on the brush with them.
It addition to just doing exactly what is expected of this product, the mascara also contains natural ingredients like bee and carnauba wax.
This year Etude House launched two new shades of this mascra and ofr all of you who find this too orange, there is a more beige-shaded version called #04 Natural Brown.

Affordable price
Works perfectly well

-