Hello everyone!
Today I'm back to do a review of a nifty little product, the E.L.F Zit Zapper.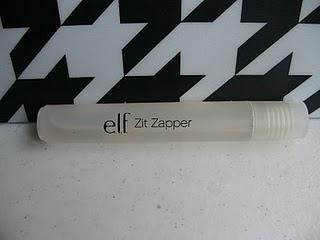 I've had a battle with acne since I was 13, and although now it's cleared up monumentally (knock on wood!), I still get the occasional zit, especially around the time of the month.I was really skeptical about purchasing this product, because for one, I'm extremely wary of drugstore acne solutions. In my struggle with acne in my teen years, I quite possibly may have tried just about everything in the Target skincare aisle to find something, ANYTHING, that would clear up the horrible pimples. Nothing worked. So needless to say, I was extremely skeptical of trying this product, but since it was only $1 (!!!), I decided there was nothing to lose.
And boy, am I glad I did. It's awesome.Let's get the details!
The Zit Zapper has a roll-y ball applicator.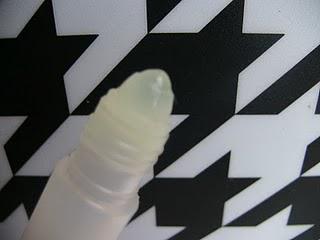 I'm actually not too big a fan of the applicator. I think it's unhygenic, and sometimes it's hard to get the product out. I usually just dab it on my fingers and then apply to avoid spreading germs from one part of my face to another.
So what exactly is in this product?Here's what the website says:
Zap zits away with the unique blend of Salicylic Acid, Tea Tree Oil, Witch Hazel and Camphor.
This special clear formula helps to fight and prevent acne, reduce redness and swelling, minimize pore size and clear skin.
And I gotta say, this is one product that actually works quite well for my skin. Whenever I get a zit, I apply this overnight, and in the morning, I can see that it has diminished the redness, and it considerably shortens the amount of time the pimple lasts. I use this in conjunction with another acne treatment, and I've been really impressed with it.
Here's what it won't do:
This product is not a miracle-worker. It won't make your pimples disappear overnight. No acne product will do that. So don't expect extremely dramatic results.
And, I should also point out that skincare products are usually just a trial and error; they might work for you or they might not. And, just because they work for me doesn't me they'll work for you too :/
But for $1, you seriously can't go wrong with this product. You can buy this on eyeslipsface.com, or Target.
Hope you're Monday is going fabulously!
Love,
Belle