We first set foot in El Borracho not long after it opened and really enjoyed the authentic Spanish fare, we went back couple of times shortly after but due to it being a good 40min drive from us this has lapsed recently. A couple of weekends ago we headed over on a Friday night to see how it was doing. We were glad to see the place packed out on that Friday night with a loud jovial atmosphere despite the bad weather outside.
We started out this meal with a  small selection of Spanish Meats & Cheeses – I particular enjoyed the Lomo and Manchego. We devoured this with some of my absoloute favorite – Pan con Tomate. Simply charred bread rubbed with fresh tomato and a subtle hint of herbs and garlic is a majestic thing when done as well as this. A word here as well for the gorgeous tile that the meats came served on – beautiful!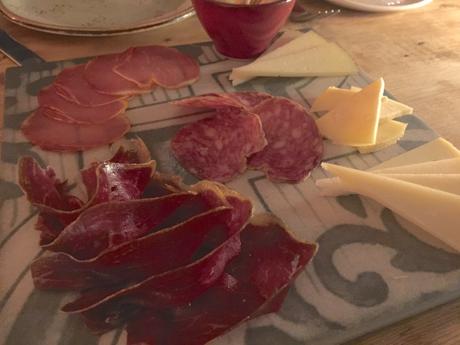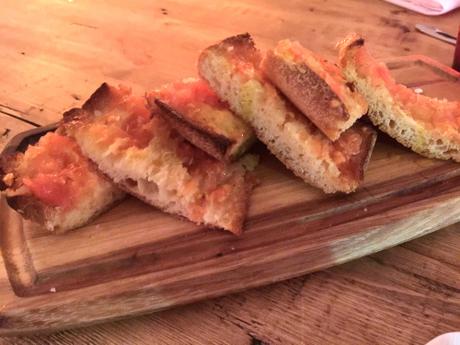 We also had a nibble on a little taster of olive, pepper and fresh anchovy skewer whilst looking through the menus. If you've never eaten these fresh anchovies (as opposed to the ones that come in jars) then you're missing out.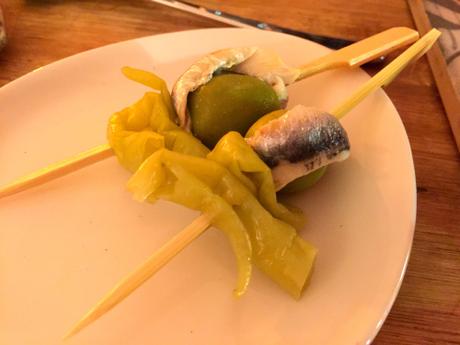 I'd be happy eating this all night, but we wanted to sample some tapas as well. We tried to choose a few different things to what we would usually go for but had to have the staples of some Croquettas – Jamon and the Auténticas Patatas Bravas con Salsa Casera (Authentic Bravas Potatoes with Spicy Tomato sauce and Alioli). Both the alioli and tomato sauce is homemade which is great to see.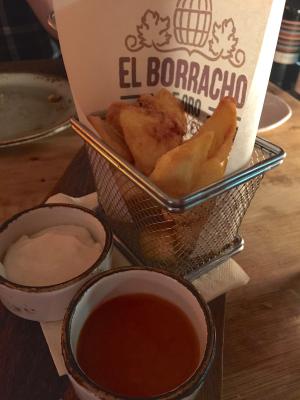 Other things we ate were:
Morcilla, Manzana Asada y Huevo de Codorniz  – (Spanish Black Pudding with Roasted Green Apple and Quail Egg)
Tomate Raff, Aguacate, Cebolla tierna, Aceituna Negra de Aragón, Aceite picual y Jerez – (Raff Tomato, Avocado, Spring Onion, Black Olives from Aragon, Picual Oil and Jerez Vinegar.)
Rabo de Toro, Boniato y Cebollitas caramelizadas al Cassis – (Ox Tail, Sweet Potato and Shallots caramelised in Crème de Cassis.)
Pinchos Morunos de Pollo con Mojo Rojo – (Marinated Chicken Skewers with Red Mojo)
Costillas de Cerdo con glaseado Agridulce Servidas con Puré de Manzana – (Sweet and Sour glazed Rack of Pork Ribs. Served with Apple Puree)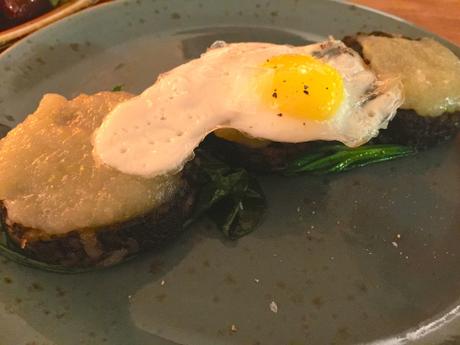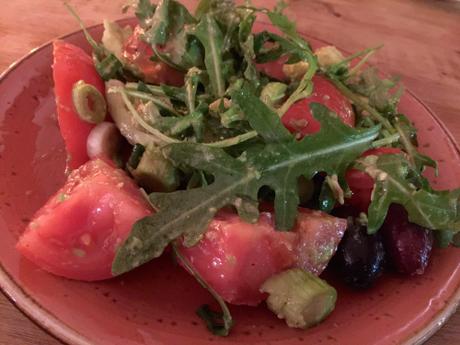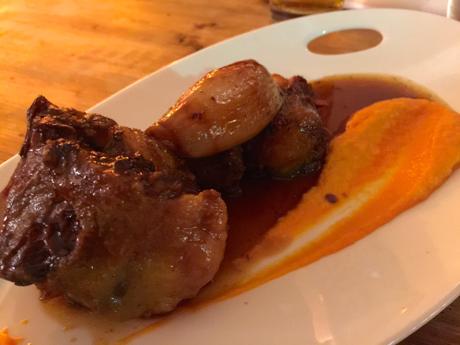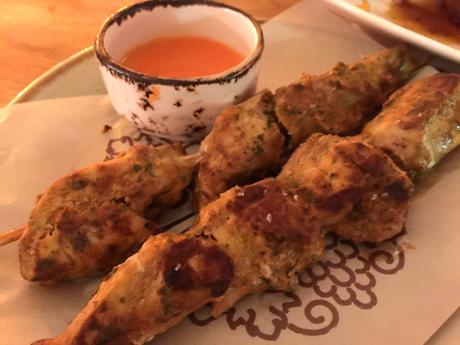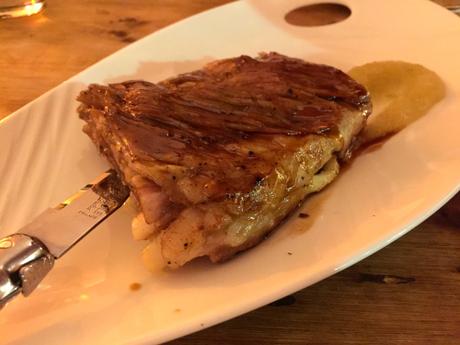 I didn't try the back pudding dish but the rate at which this disappeared into Lee is the only testament needed. I adored the freshness of the tomato salad – simple but really lifted with the quality of the ingredients and the Jerez Vinegar dressing.
The chicken skewers were juicy and moist with a great kick to the Mojo sauce. Both meat dishes were hearty and filling – cooked really well with falling apart meat and both went down very well.
We finished off by sharing some of my favorite  – Churros, which were light and fluffy and served with a  bitter chocolate dipping sauce to counteract the sugar rush!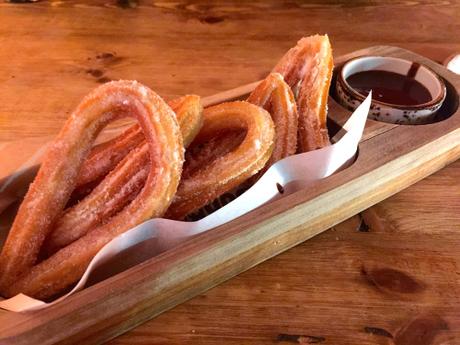 Another thoroughly enjoyable meal at El Borracho – if you're looking for great quality Spanish food in Birmingham you really have to visit.
Disclosure: We were invited to El Borracho to sample the food and the meal was complimentary. All opinions honest and our own.