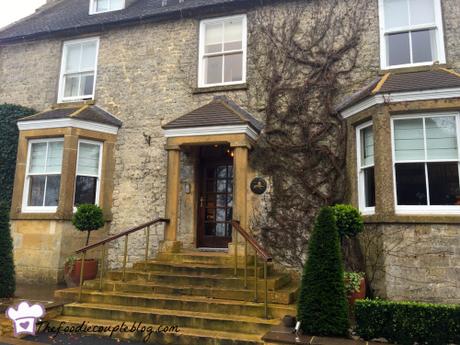 Way back in November husband Lee took me away for a night to celebrate my birthday. We'd planned for quite a while to go to Dormy House in the Cotswolds – we had heard some great things about it and to top it off the Chef that has been working there recently used to cook at somewhere near us in Birmingham and we LOVED his food.
The hotel is typical Cotswolds stone and is gorgeous inside and out. It wasn't a great day for weather when we arrived (it was November after all) but that didn't stop us falling in love with the place.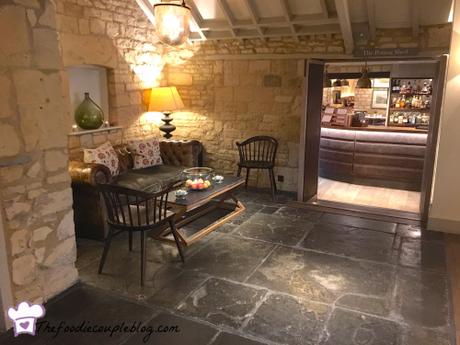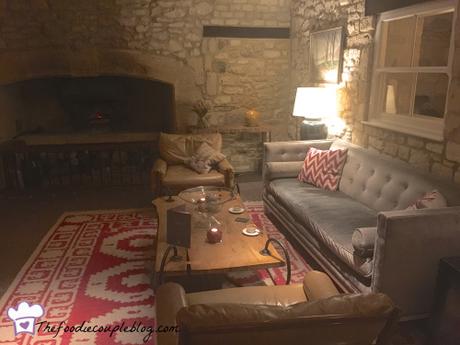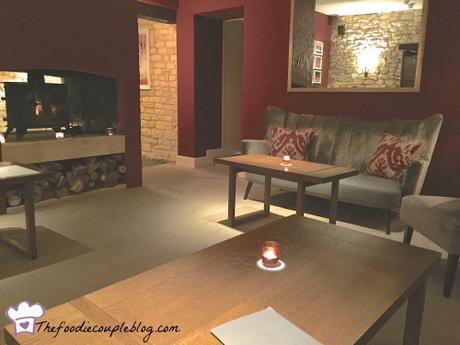 The downstairs is a maze of rooms with several lounges to relax in, a central reception area and the two restaurants off to each side – one a fine dining restaurant The Garden Room, and the other which we didn't sample a more relaxed style brasserie type food. I loved the decor all over – stone walls, inviting plush sofas, roaring open fires and eclectic touches of ornaments. It made for a great over all look.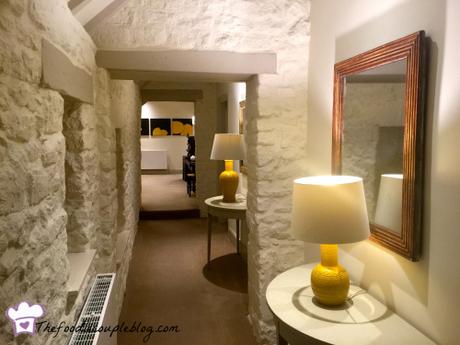 We had booked to stay in one of the suites – The Snug.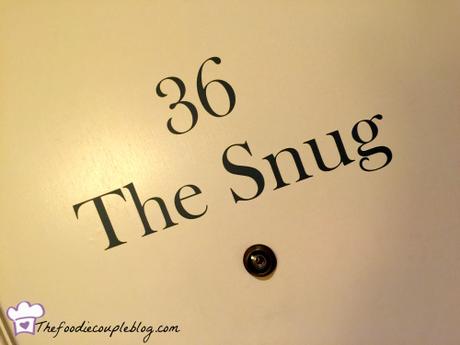 Inside we were welcomed by a tablet, allowing you to browse all the hotels facilities including booking spa treatments, looking at the restaurant menus and ordering more fresh milk and room service.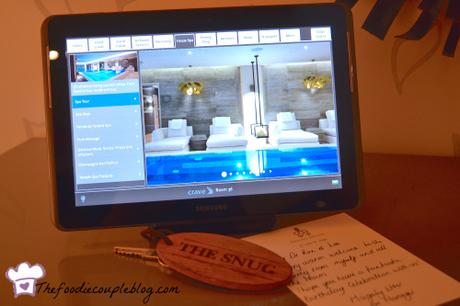 The snug was split into three areas – a large light bedroom with King Size bed, flat screen TV and iPod dock.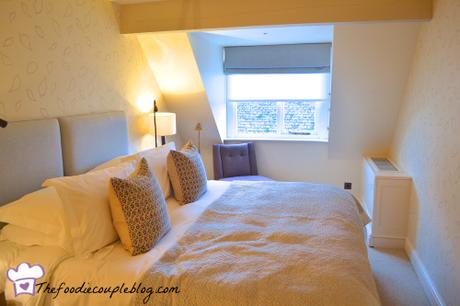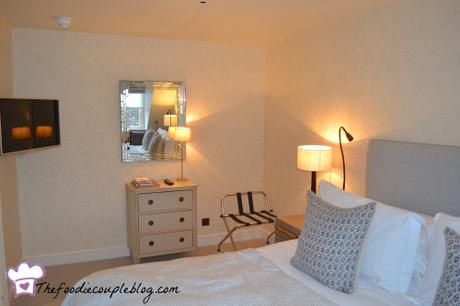 A living area with desk, plenty of magazines, comfy sofa, a further flat screen TV, nespresso machine and fruit platter.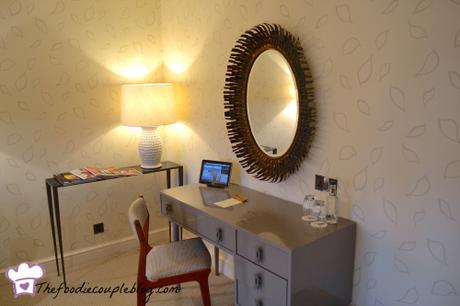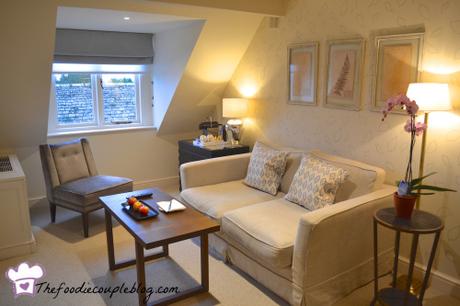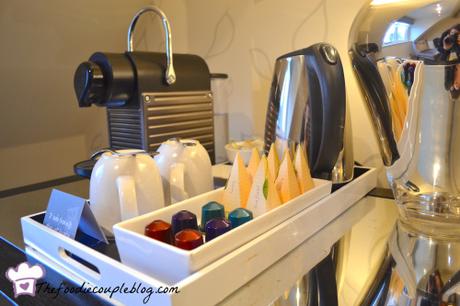 And a large bathroom c omelet with a large metal freestanding bathtub, rainfall shower and copious amounts of Temple Spa Products.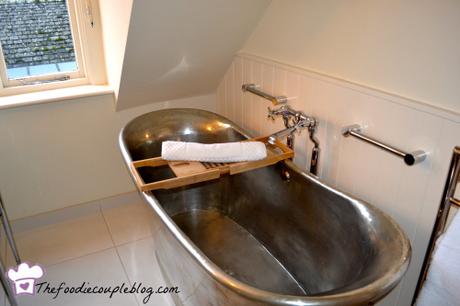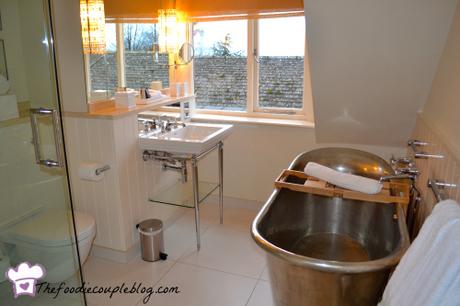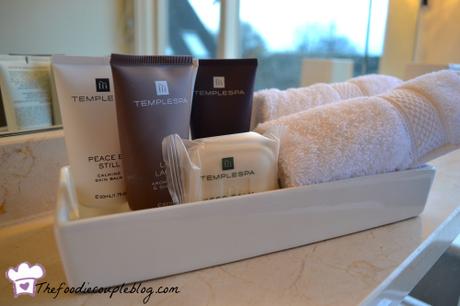 Needless to say I made the most of the amazing bathtub and fitted in two soaks in our one night stay!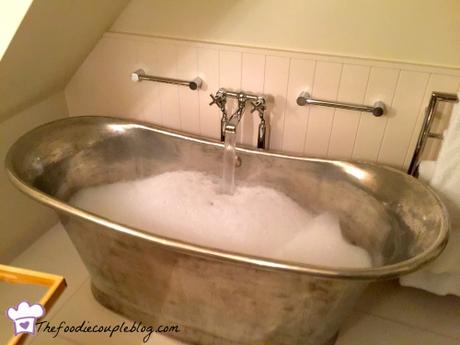 After checking in mid afternoon we headed down to find the spa. It was a really lovely area with luxurious pool side seating, saunas, steam rooms, hot tub ice baths and aromatic rainfall showers.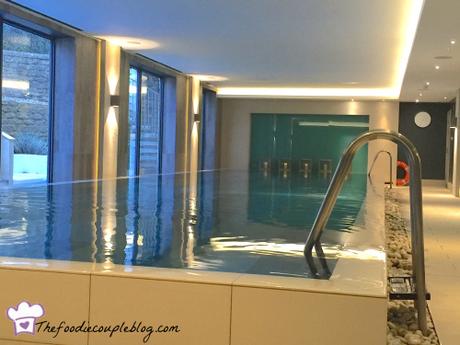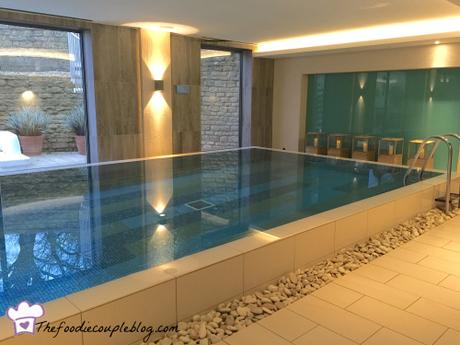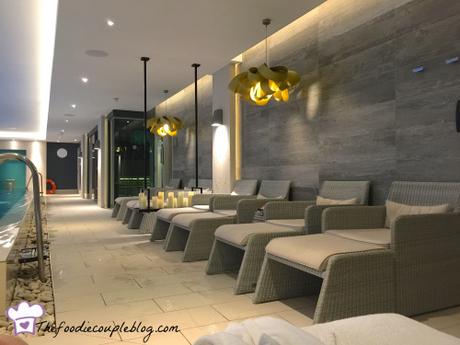 After a lazy few hours reading our books and swimming slow laps of the pool we headed down to dinner in the Garden Room. More about that in a separate post, but it's safe to say we weren't disappointed!
Breakfast the next morning was also taken in The Garden Room. Hot toast was served in a sack with a great spread of cold and continental items including smoked salmon – dangerous where I'm concerned – I could have eaten the lot!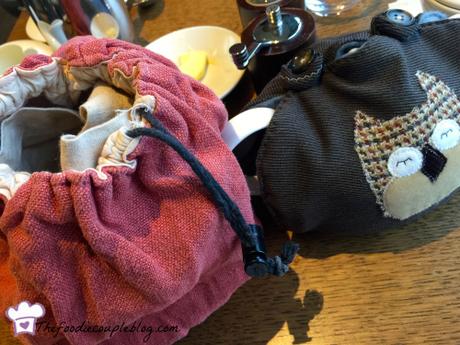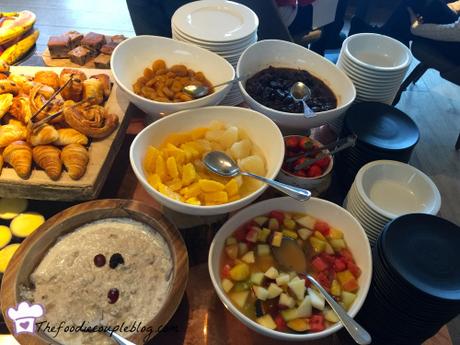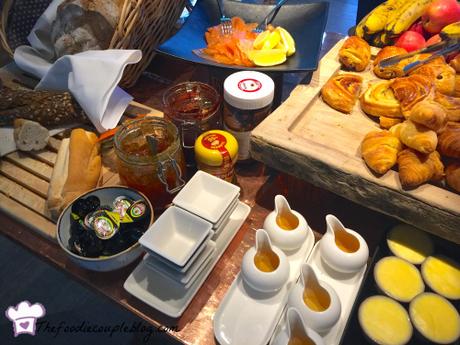 You could also choose an item off the A La Carte breakfast menu – I had a predictable Eggs Benedict which was lovely although I have had better.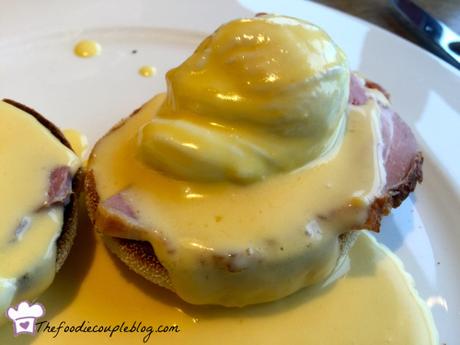 Reluctantly, after an incredible stay, we checked out and headed back up to Birmingham through the mist and rain. Dormy House, I do hope we meet again soon!
Disclosure: We paid for our stay in full.