I absolutely love Indian food, and often cook it at home but sometimes it can be a bit laborious, especially when you have to make your own spice pastes etc. Recently I was invited to try Desi Meal Kits, so was interested to see whether they could live up to a curry cooked from scratch.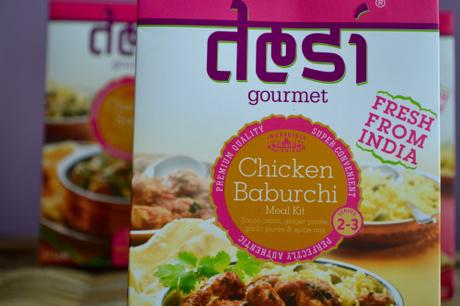 Desi Meal Kits do not have any added sugar, they are low in salt content, and are suitable to covert for vegetarians (obviously not using the meat as suggested in the title of the kit!) and are gluten free.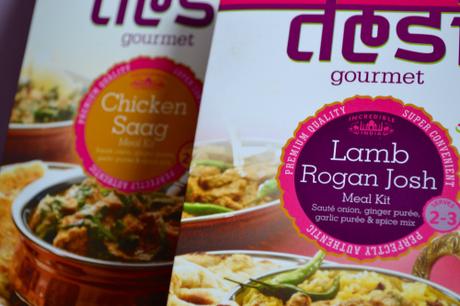 All three meal kits had onions, ginger garlic paste and a packet of spice mix with a recipe. The onions are already cooked and come in the form of a paste – unusual but I found it worked well. The ginger was also in puree form. All you need to add is a couple of fresh ingredients – some used yoghurt, fresh tomatoes and another coriander but nothing was hard to get hold of .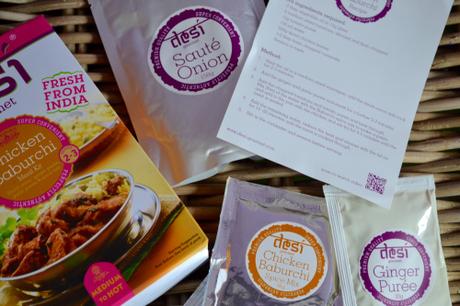 Below is the end result of the Chicken Baburchi, yum! All 3 kits ended up with delicious curries and none took more than about 30 mins to cook.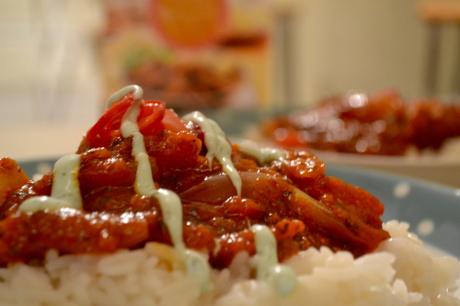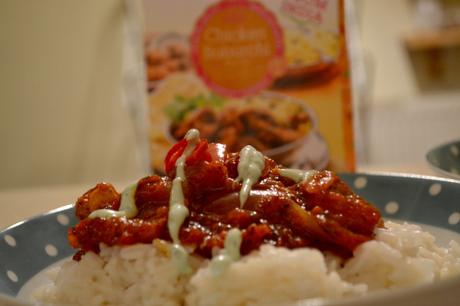 You can buy the Desi Meal Kits from Amazon (£14 for 4 packs) and the delivery within the UK is free.