June's Degustabox was another successful box, it was full of both discovery and fun items. If you like to experience old and new brands, food and drink that maybe you wouldn't normally buy, y
ou can also join the monthly subscription service with Degustabox and receive a box full
of food and drink goodies each month. The box is 
delivered directly to your home and the contents are always kept as a surprise. You receive between 9 to 14 items, and it costs just £12.99 
including delivery.
In this month's box please see below what was included: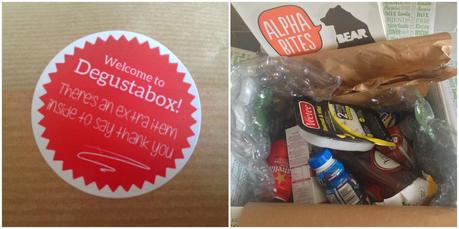 Wow - Lambrini a brand of light perry, a British brand, and seeing that in the box instantly put a smile on my face as it took me back to my younger years, and I was super excited to trying that one.  Estrella Damn a

 pilsner beer, brewed in Barcelona, Spain

, another one for hubby, a nice can of larger.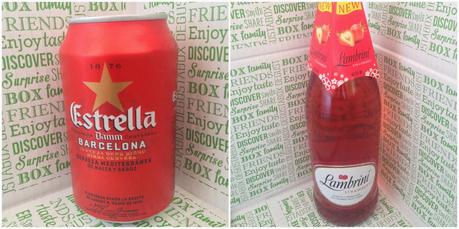 One for the kids Shaken Udder REAL chocolate milkshake, a great and tasty milkshake that the kids love. Then Be Fast breakfast shakes, perfect for busy people to grab and drink on the way to work.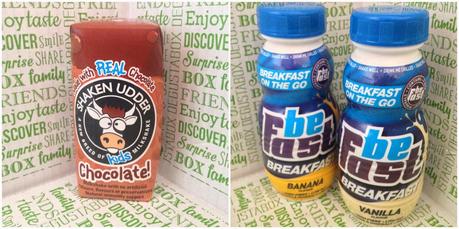 Elizabeth Shaw amaretto milk chocolate flutes, such simple chocolate sticks but very tasty - a real treat to indulge in.  Then the Urban Fruit Pineapple snack pack - baked fruit, which is great for packed lunches, or as a snack, really tasty as well.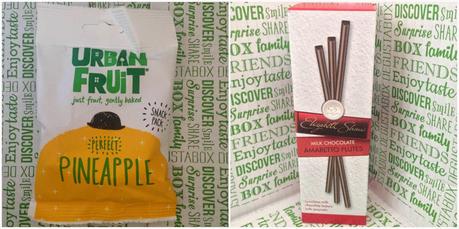 Veetee basmati & wild rice - I really like basmati and wild rice, the texture and taste of the wild rice is always a nice surprise within a meal. Dr Oetker Vanilla grinder, what a fantastic idea, I love this little product, and it will last a long time.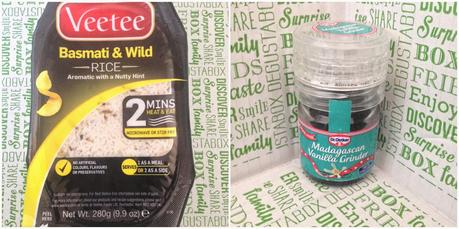 BEAR Alpha bites, a box of cereal - 

cereal letters made from 5 tasty whole-grains,
and with no added nonsense. Very yummy, the taste reminds me of Start cereal.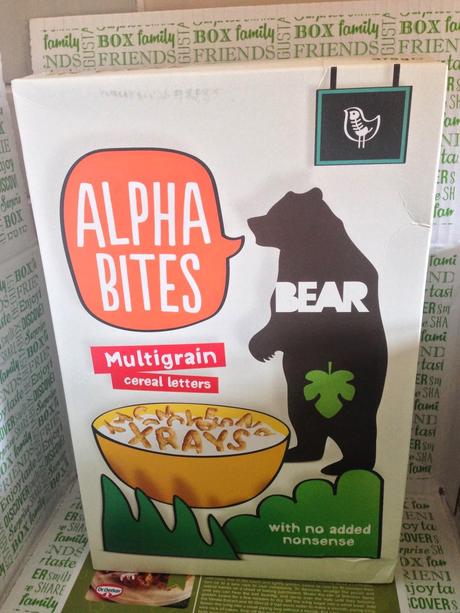 Finally always included is a very helpful leaflet with a list and description of what items are included within the box, and a couple of recipes to try out using some of the  included items.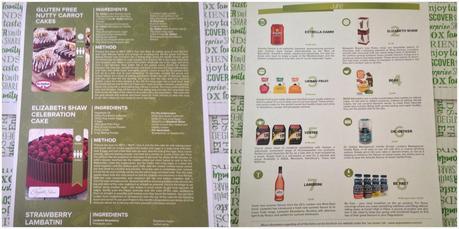 Receiving the Degustabox each month is a fantastic experience and great fun. This months' box my favorite item was definitely the Lambrini - I can't wait until July's box!
And for all my lovely readers out there, if you would like to order a box from Degustabox then I have a £3.00 discount code for you: 
CMC3X

You can follow Degustabox for the latest news and updates with the below links:
- Website
- Facebook
- Twitter