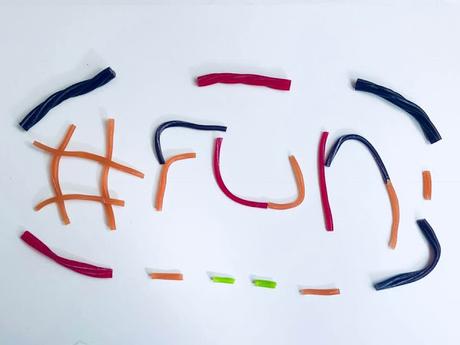 Who says that being healthy means that you need to cut out sweets and treats? Balance is what we think makes for a healthy lifestyle and allowing our girls to make their own healthy lifestyle decisions.
At least once a week we head to the top shelf of the pantry for a little sweet treat. And slowly but surely our pantry is becoming more and more of a healthy place. And this includes our sweets; we're forever looking for healthier alternatives.
Luckily for this house Darrell Lea has just released Rippers - a jelly confectionery product with 25% less sugar. If that wasn't enough then each pack contains only Natural colours, flavours and no preservatives.This means that I no longer have to get that dreaded Mummy guilt knowing that when the girls have these as their sweet treats they've made a healthier decision.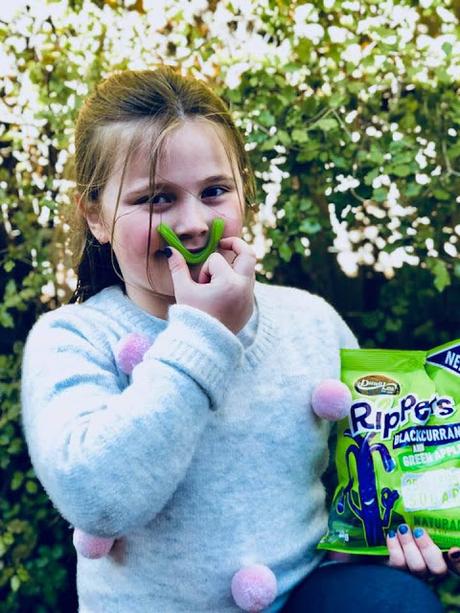 Darrell Lea has worked closely with Leanne Hall who is a psychologist and nutrition expert, who explains that no foods are bad. She tells us that kids can eat treats as part of a balanced diet and active lifestyle, which makes complete and utter sense. When studying my certificates in fitness we learnt a lot about the inner workings of the body. And I have always lived by as long as my input is as good as my output then it's good for me.
"The best thing we can do is teach our kids how to make better choices i.e choose options with less sugar"- Leanne Hall.
It is so great to finally see Australian confectionary companies jumping on board with the consumers demand for more sugar-reduced sugar products, giving us healthier sweet treat options.
Rippers come in three different varieties that include two flavours in the one pack (score)
 Blackcurrant & Green Apple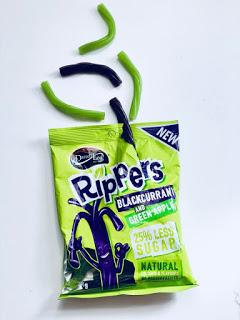 Orange & Lime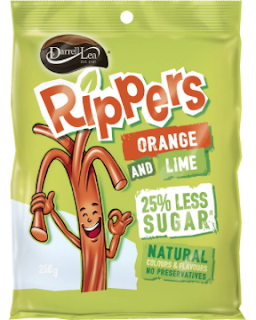 Raspberry & Grape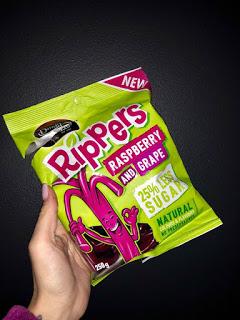 $4RRP for 250gm bag (which in our opinion is generous- one pack in this house of 4 lasts over a week).
Available at Woolworths supermarkets.
For some reason when I first heard of the Rippers I thought that having natural flavours/colours and 25% sugar would surely jeopardise flavor. But this certainly isn't the case when it comes to Rippers.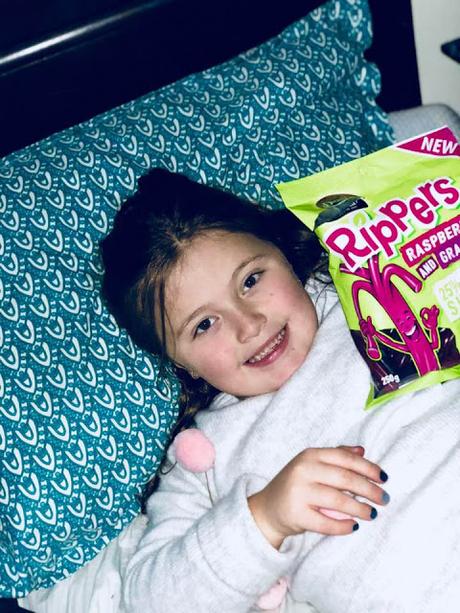 The girls (and us big kids) are absolutely hooked on the Raspberry and Grape flavor. In particular the grape, it is unlike any natural grape flavor I have tasted and isn't sickly sweet.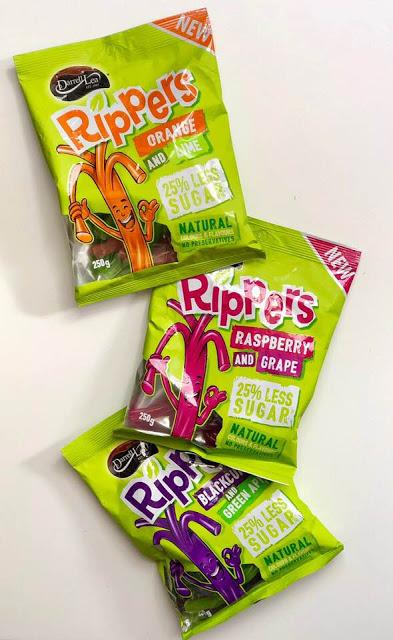 One thing I have to mention is I love that there is a little picture description on the back of packets showing you what to do with the Rippers. So each little piece has four "ropes" wrapped around slightly with one another. And you just peel each section to eat the delicious smaller rope. Hails much prefers to just bite them from the top down, where as Madi can spend her time slowly enjoying them and peeling them away.
How do you do your Rippers at home?
•WIN•
Darrell Lea also has a pretty awesome comp running at the moment. To win, you have to purchase a pack of Rippers and then create a fun & crazy face using the product.
Post the image to your Facebook or instagram page with #DLEAFACEON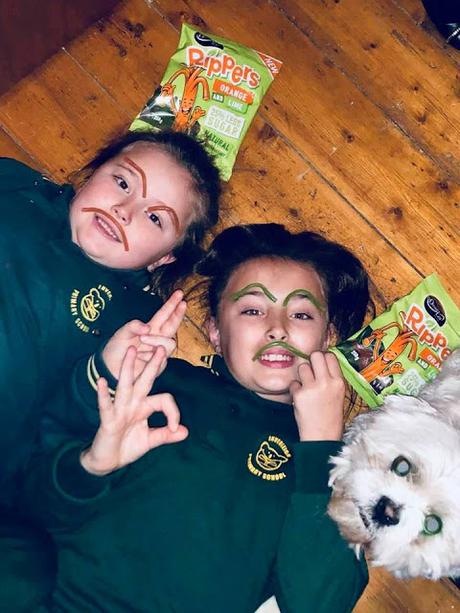 The best one every two weeks wins.
What you could win….
- a trip to the Darrell Lea factory in Sydney (from their major capital city) with a parent/guardian and up to 2 friends
- an all-you-can-eat tour of the factory
- make their own Rocky Road bar
- take home samples (plus more will be sent to them twice through the year)
Don't forget to

get in quick and pick up Rippers on special at your local Woolworths and enter this competition; after all you've got to be in it to win it (we've had a load of fun and entered)!
All details are found at 
http://bit.ly/2Jnz1tJ