Hello everyone!
Lately, I've been on something of a drugstore lip balm/lip color kick. It's getting cooler around here, and I generally don't like to wear glosses in the winter (the wind blows the hair and it goes right into the lipgloss..yuck). So even though I just did a review of Milani's HD Lip Color, here's another for you!
Today's review is on Covergirl's Natureluxe Lip balm, specifically in the shade Sandstone.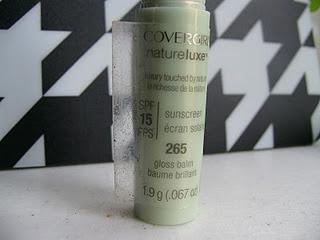 Sorry, the label is coming off for some reason..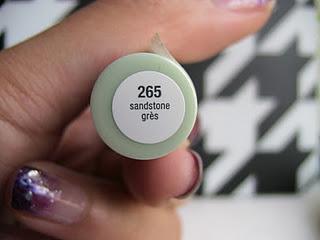 Swatches: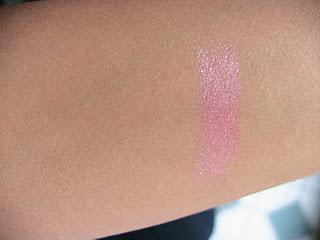 Sandstone is a light bright pink with flakes of glitter.
Lately I've been loving tinted lip balms for winter - moisturizing, but you still get that nice color. These Natureluxe Lip balms aren't my favorite, but they're not terrible either.
I love that it has SPF 15; SPF is still essential even during the winter, so I love it when makeup products include it. It applies really smoothly, and even with the glitter, it feels smooth on the lips. There's a fair amount of pigmentation and it gives a really nice shine.
The problem is, I'm not a huge fan of the glitter. While it does look nice freshly applied, after a couple hours when the actual color and balm fade, all you're left with on your lips is ..flakes of glitter. And it's not flattering at all. If I don't check on it every couple hours, my lips look like they're sugar coated.
With that being said, it's not a huge issue just as long as you touch up, or just use it for quick errands or something. To me lip balms aren't supposed to be extra long wearing anyways.
I believe some of the other shades are just cream shades, so I might pick some of those up. You can buy these at any drugstore for about $7-8. 
Let me know if you've tried any of the colors!
Love,Belle