Hey everyone!!
I am back with another skin care review.Despite loving makeup, I one fine day, asked myself "What is the point in buying tonnes of makeup, when your skin is not in good condition?" When the skin has a lot of texture and imperfections (like small bumps, acne scars, spots and redness), I am of the opinion that even a thick layer of a makeup would not conceal them. After trying a lot of foundations, concealers and powders, I realized that I, at this point, did not prefer anything on my face other than moisturizer and sunscreen. Now don't get me wrong here, I DO LOVE MAKEUP! But I feel that makeup should be used as an enhancing tool.So I decided to focus on improving my skin and after that, start using makeup. Not sure how many of you guys would agree with me.Talking about moisturizers, one of my favorites at the moment is the CereVe AM Facial Moisturizing Lotion.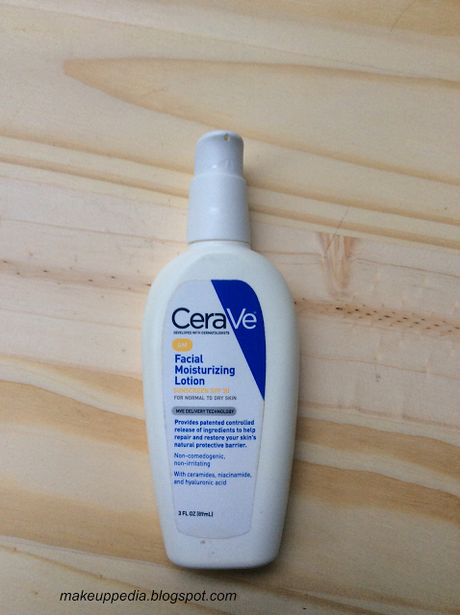 About the brand

CeraVe is a registered trademark of Valeant Pharmaceuticals International, Inc.
Skin naturally contains ceramides. Over time, ceramides become depleted, leading to dry and irritated skin. CeraVe helps replenish the vital ceramides healthy skin needs. It's formulated with a unique combination of three ceramides (called 1, 3, and 6-II). Only CeraVe delivers ceramides through a patented, controlled-release technology that penetrates the skin's surface, to help rebuild the skin's protective barrier and lock in moisture all day. 
What the brand claims
CeraVe AM moisturizing lotion moisturizes and provides broad spectrum sun protection.
Light weight and oil free. Non-comedogenic and wont clog pores.

Contains Niacinamide, which calms skin.

InVisibleZinc Technology contains microfine zinc oxide that spreads easily and dries with a clear finish.

Contains vital ceramides which are beneficial to skin.
Active Ingredients
Homosalate, Meradimate, Octinoxate, Octocrylene, Zinc Oxide
Inactive Ingredients
Water, Niacinamide, Cetearyl Alcohol, Glycerin, Dimethicone, Behentrimonium Methosulfate, Ceramide 3, Ceramide 6-II, Ceramide 1, Hyaluronic Acid, Sodium Hydroxide, Aluminum Starch Octenylsuccinate, Hydroxyethylcellulose, Methylparaben, Disodium EDTA, Propylparaben, Sodium Lauroyl Lactylate, Phytosphingosine, Cholesterol, Carbomer, Xanthan Gum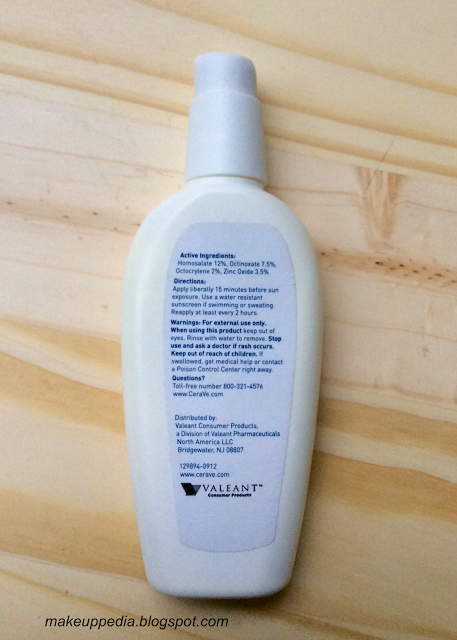 My skin 

My skin has always been acne prone and combination oily. But of late, my skin has become kinda normal and dehydrated. So I am reassessing my skin care routine and changing the products.
My thoughts
I was looking for a new moisturizer and found good reviews for this product and went for it. It comes with a pump dispenser which can be locked when not in use or while travelling, very convenient and love that feature! The consistency of the moisturizer is medium, neither too thick nor too watery. It spreads easily on skin, but of late I find it works really well when I spray a facial mist and then apply my moisturizer. It does have a slight white tint on application which disappears in about five to ten minutes of application. It does have a broad spectrum SPF of 30, meaning the zinc oxide protects against UVA in addition to UVB, so it protects from sun burn and aging, which is very good. The packaging claims that it is suited for normal to dry skin, but I have used this during summer and I was quite comfortable. It did not make my skin extra oily or clog my pores. It is also fragrance free. It contains niacinamide, a cell communicating agent, that helps skin repair damage from pollution and su damage and produce new cells.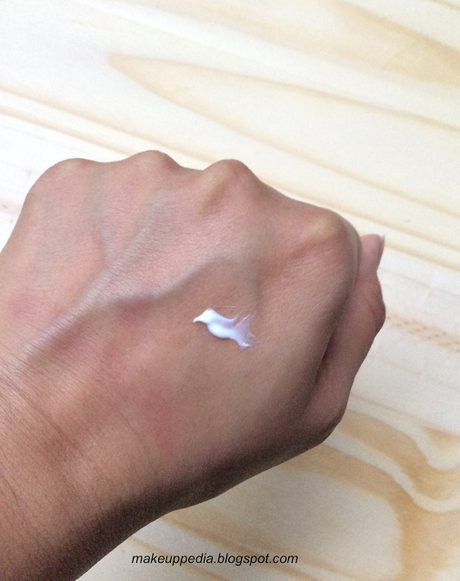 Consistency of the moisturizer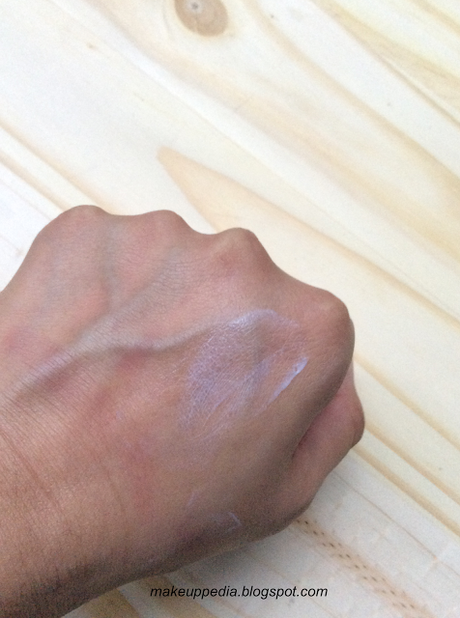 It spreads easily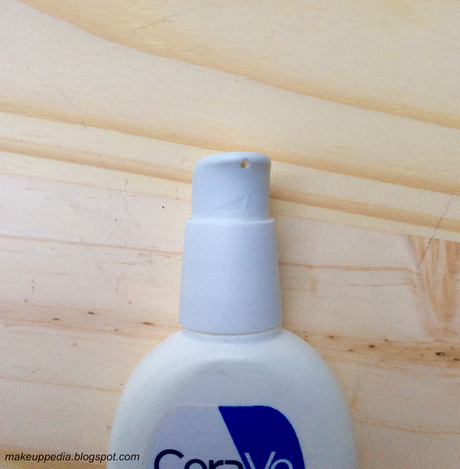 The packaging is travel friendly
The good:
1. Convenient and travel friendly packaging.
2. Has SPF 30.
3. Moisturizes the skin.
4. Contains a lot of skin friendly and beneficial ingredients.
5. Fragrance free.
6. Affordable.
The not so good:
1. NONE!!
I definitely recommend this moisturizer to all who have normal to dry skin. Honestly, I feel even the oily skin gals can use this.
Rating - 5/5.
Have a good day!