As we enter the colder months, it is vital that we change our skincare routines and products to suit the weather. I, for instance, like to use thicker, more emollient creams and add in extra layers of hydrating toners to my skin. And today, I am going to talk about one such amazing hydrating toner - Laneige cream skin refiner.I was fortunate enough to have received this as a gifted from my friend, earlier this year. I did use it during the warmer months as well, but I think my skin will need this product more during the coming months. I use it between my serum and moisturizer. 
As you can see, I have finished the entire bottle and completely enjoyed it!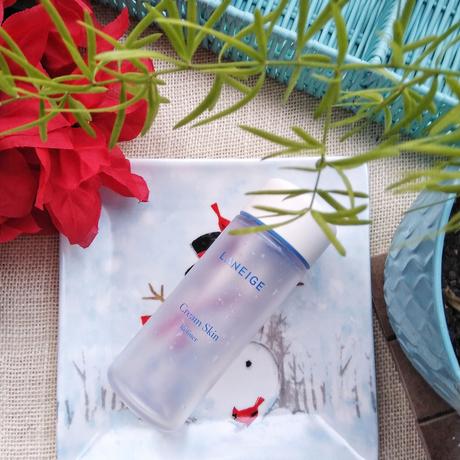 The consistency of it is slightly thicker than water, but still very runny. I could not believe the amount of hydration this runny toner provided to my skin. My skin looked plump and well hydrated immediately after application. I like to pour it onto my palms and press it on to my skin (this way my hands and face are hydrated!). I prefer not to use such hydrating toners on a cotton round.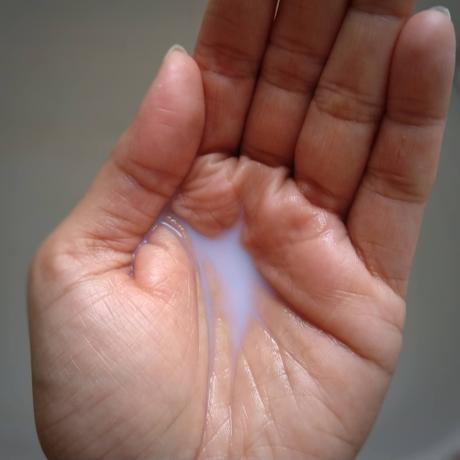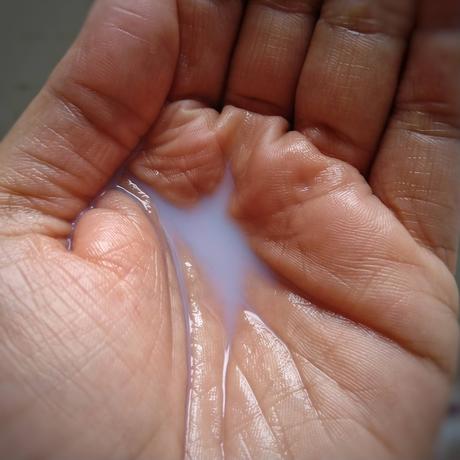 It spreads really well and takes a few seconds to get absorbed into the skin. Once it is absorbed, it doesn't have that tacky feel, some toners have. On a regular day, I apply it once, but on days when my skin feels dehydrated, I apply multiple layers and it layers really well. Once I get a nice hydrated cushion-ey feel, I seal it with an emollient moisturizer. It is fragrance free and overall quite pleasant to use.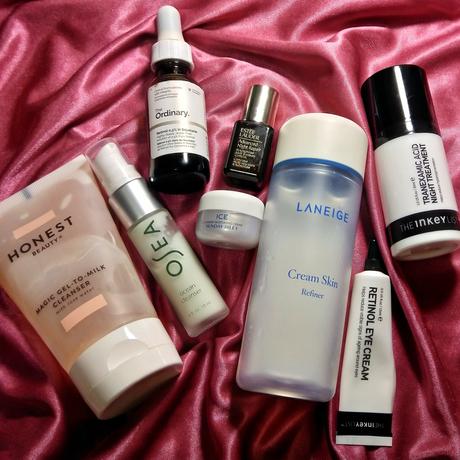 I liked using it both AM & PM. Here is my night time routine, a few months back, and I used it after the Tranexamic acid and Estee Lauder Advanced Night Repair, before Retinol in squalane.
In my honest opinion, this toner is overpriced here in the US. So I try to buy it from Korean beauty websites. As you can see I have already finished this bottle. I like to try a variety of hydrating toners (and have already purchased another hydrating toner to try) but, I will definitely repurchase this toner. 
I am a fan! 
Have you tried this toner?