Hello everyone!
Today I'm doing a review of the Boots Expert Shine Control Lotion.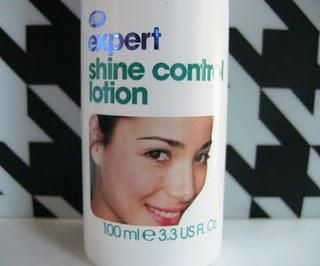 As many of you may know, I have quite oily/combination skin. I'm always looking for products to help keep me matte and slick free. (If you're looking for some tips on staying oil free, check out this post.)
Here's a product I came across while browsing around in the makeup aisles of Target; I was super intrigued by the fact that it claimed to control oil and shine. Definitely not something you see in most moisturizers.
So does it really control the oils? Let's take a look!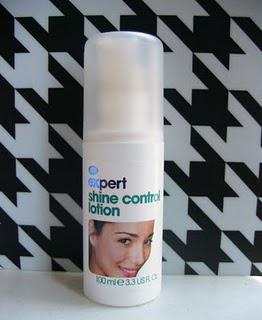 Here's what it claims, along with it's ingredients: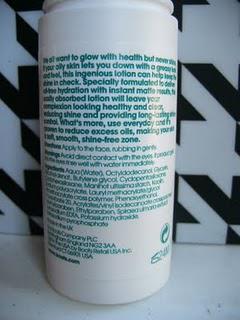 Basically, it claims to keep you shine free, matte, and eventually reduce excess oils.
So how well did it work?
Well, I'm kindof on the fence about this product. When first applied, the lotion feels quite watery, almost greasy. But after a moment or so, it really sinks right into your face and leaves it feeling really smooth and matte-looking. It's almost like a primer/moisturizer in one. Buuut, after a couple hours with this on and my regular makeup routine, I find that any oil control is minimal. I do notice a slight difference in the amount of oil that is produced, but not enough that I can call this product a miracle worker. It doesn't make me any more oily than I would usually get though, which is good.
What I do like about this is that this moisturizer is very lightweight, and I don't feel like it weighs me down or sweats off. Since my skin is already oily, I don't need a ton of extra moisture added on. I tend to gravitate towards this product more on warmer days, when I might be sweating and what not. And the slight oil control is helpful too I suppose.
If you're thinking about maybe purchasing this product, I'd say go for it. A lot of people have had great results with it, but in my experience, I wouldn't expect miracles to happen. It is a good lightweight moisturizer for oily skin though, just not huge in the oil control department.
If you're interested in checking this out, you can find it at Target for $5.99, which is super affordable for a moisturizer.
Let me know if you have any questions!
Love,
Belle