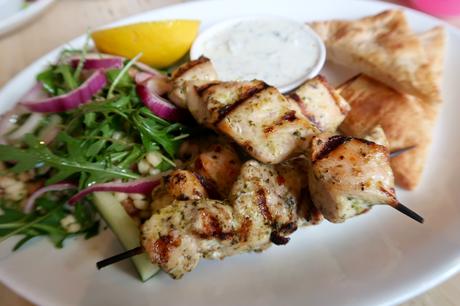 Bill's is another of those chain restaurants that are popping up all over the place at the moment, and like a lot of these places we haven't really had much experience of them. The last time I went to a Bills was a few years ago in my husbands home town of Berkhamsted. I think I had a lamb burger but don't remember much more than that. So when we were invited recently to try the Bill's in the Crowngate Shopping Centre in Worcester, it was a good excuse to see what they were all about and have a lovely day out in Worcester too.
After a morning exploring what Worcester has to offer and a brisk chilly walk along the river we took refuge in the somewhat warmer and definitely very welcoming Bill's, which was lively and busy with the end of those having breakfast and brunch.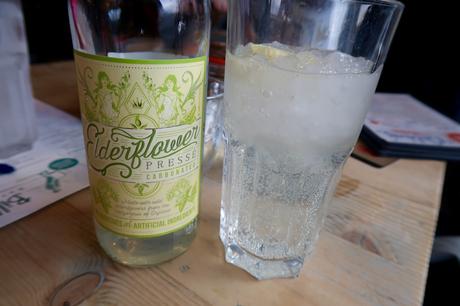 Bills offer a great daytime menu with lots of choices covering many different cuisines and therefore is a great choice for people with widely differing tastes.
We chose off the children menu for Imogen so she munched on some cucumber and tortilla chips with some hummus whilst we made our decisions on the menu.
We shared a couple of the starter plates - CRUMBED HALLOUMI STICKS with garlic and lemon mayo and the GOLDEN FRIED PORK SESAME DUMPLINGS with sweet and spicy sesame dipping sauce.
We were off to a really good start - the portion size on the halloumi was huge and the crumb crisp and herby and not at all greasy. The dumplings were also really good, the filling not as flavoursome the the dipping sauce was so delicious I ended up dipping my halloumi in it too.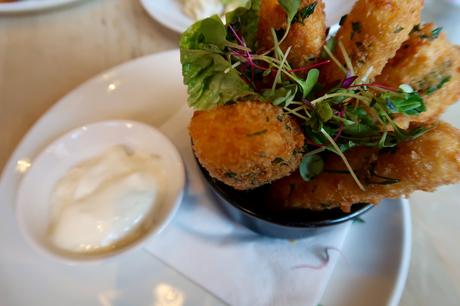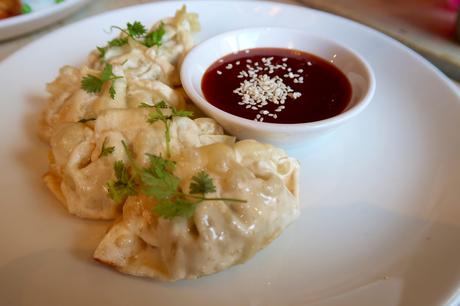 Imogen had the cod fish fingers off her menu next, and did a really good job on the generous kids portion.
Lee chose a FLAT IRON STEAK with caramelised red onions, chimichurri, a smoky tomato, olive, red pepper and rocket salad and fries for himself. He was impressed with the cooking of the flat iron and enjoyed the chimichurri and tomato salad which were interesting and different alternatives to the usual steak garnishes.