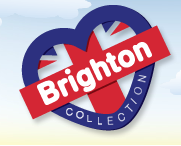 Summer may be gone but that doesn't mean I cannot day-dream about sitting by the beach sipping on my pineapple and coconut water, while listening to the waves splash.


Well it has to be Spring/Summer right now and one place I know of is the UK. And what other beach would you put yourself at then the infamous Brighton Beach,UK. Much like our Brighton Beach here in VIC it is littered with beautiful, brightly coloured beach shacks.

This is exactly what has inspired the brains behind ELES to create an amazing :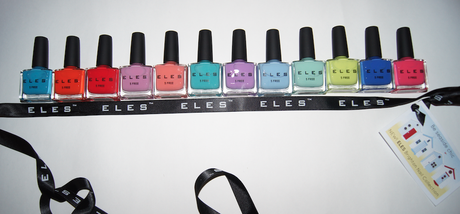 BRAND NEW Brighton Collection from ELES.
Each of the 12 nail colours in this collection are vibrant pastel like colours and will only cost RRP: $15.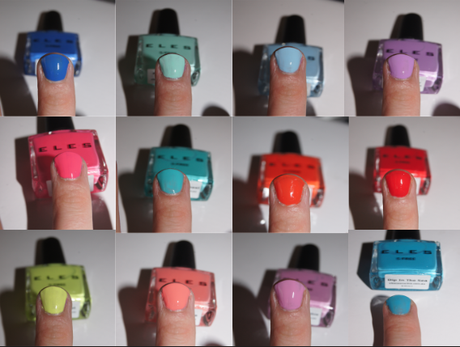 As always the ELES nail collections are made with the 5 free formula- NO DBP, NO Toluene, NO Formaldehyde, NO Formaldhyde Resin and NO Camphor.  This 5 chemicals are often found in those nail products on the shelves and are harmful and toxic.
The 12 Shades that are available in this collection are: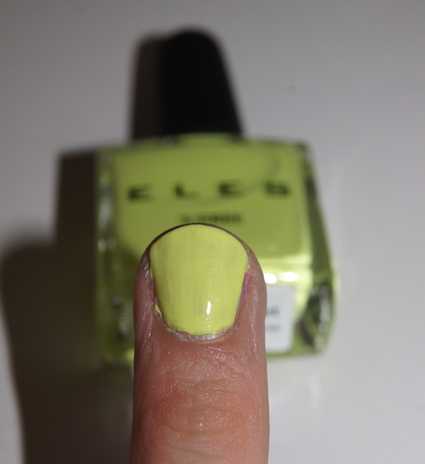 Lime Sorbet
- A super bright green with a light shimmer throughout it. Very much the same shade as my favorite gelati/sorbet from a store in Williamstown. When applying you will need at least 2 coats as it is quite opaque.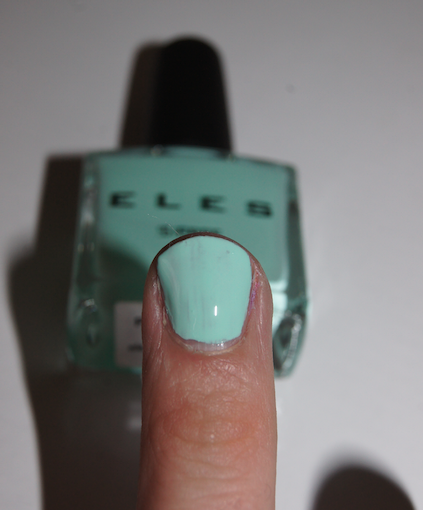 Peppermint Cream
-
 A stunning pastel green that does very much resemble peppermint cream. I only needed one coat of this and loved popping a glitter confetti over top.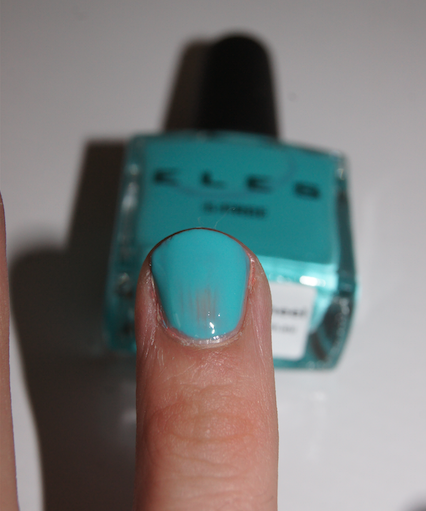 Teal 'n' Wheel-
 Exactly the color you will find when you google teal. It is more of a blue shade then the greener ones you will find on google though.  Another opaque polish, which will need a few coats to look like the bottle.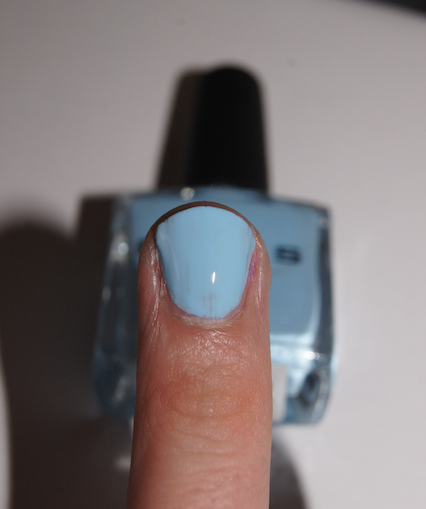 Not a Cloud-
 When you lay in a park and stare up at the sky in the Summer time and all you see is blue skies, this is THAT color. Reminds me so much of Summer.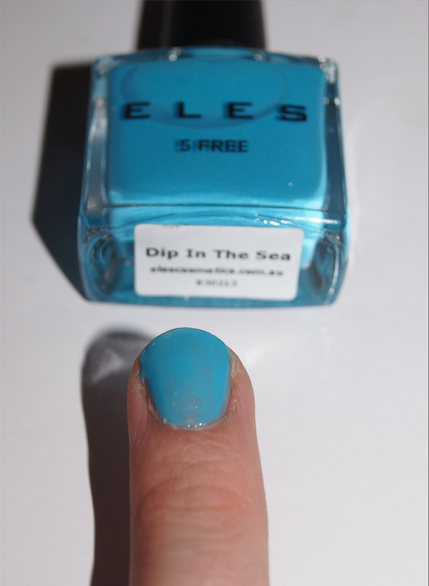 Dip in the Sea
- 
 The color of the water I swam in, in QLD- you don't get this kind of blue in Melbourne beaches. Again a real Summer shade that can make almost any Autumn/Winter outfit POP. I love the formula of this one and the brushes on all of these nail colours makes life a breeze when painting nails.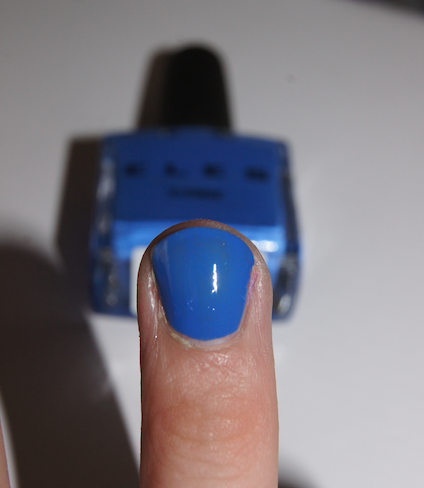 Deckchair Blue-
Of all the shades of blue in this collection, this is by far my favorite. I only pop one layer on and I am done, ready to hit the streets within two minutes (dry time.)
Sunset on the Pier-
In Summer when the sun sets you know the pink and purple color you find? This IS that purple! I am not a real fan of purple but this one I could wear out to a lovely café with a floral dress.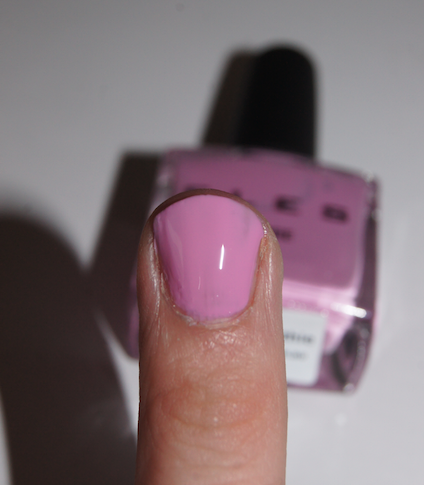 Berry Smoothie
-
 Berry smoothies were all the rage this Summer and I cannot believe how ELES has recreated all these amazing Summer colours in nail color. This is EXACTLY the shade I drank away last month.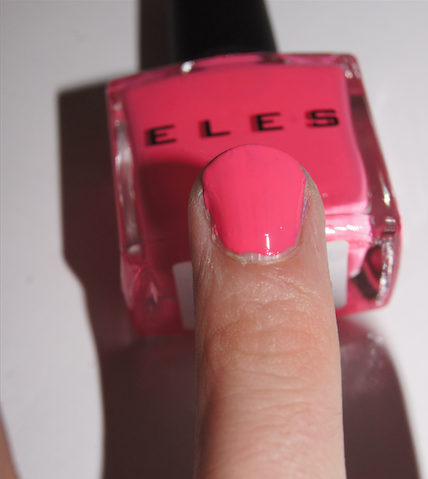 Coral Café-
 My dress I wore out to a few parties (yup repeat offender, lucky I am not a celebrity or they would HATE me.) Coral was a color you saw on quite a few fashion icons though along with teal. So very much an in color for the Spring/Summer season, lets see if I can stretch it out for Winter/Autumn.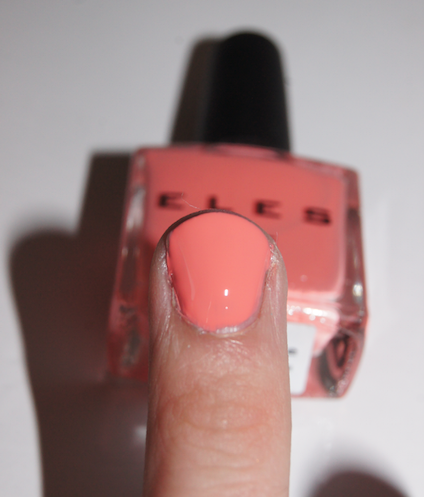 Pebble Beach-
 This is the only one that doesn't really make sense to me. It is a dull, pastel burnt orange type color and it is fair to say I have not seen a pebble this color before. Don't get me wrong I like the color just don't know how it came to be a pepple color. This shade will be perfect for Autumn/Winter though!!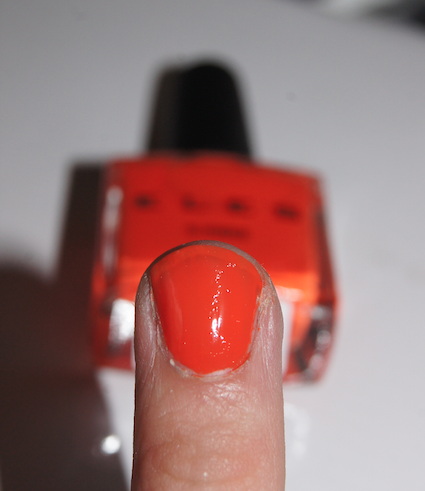 Juicy Fruit-
 I thought when reading this name it would be a bright yellow like the Juicy Fruit you chew on in Summer 
J
 But I was surprised to find out it was actually a burnt orange colour- like a super write orange or mandarin.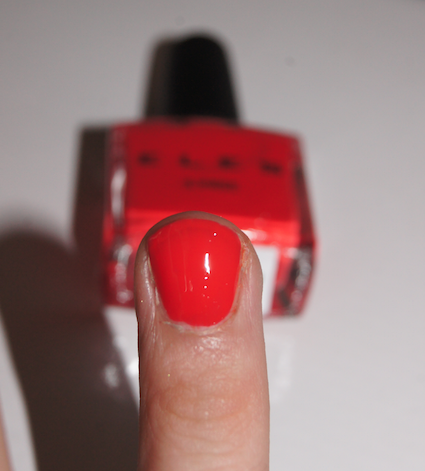 Royal Pavilion Red-  
Maybe the color I looked this Summer after spending to many hours in the sun at the beach. Lobster red is what this should have been called I think a lot of people would have come back this color from a day out in the intense Aussie sun. I love this shade though and have always had a soft spot for a great red and this is one of them. I think this Autumn there will be a lot of red showing its face and brightening things up.

  
So this is the collection, what are your thoughts?!
www.elescosmetics.com.au