Amantia, on Bennetts Hill in Birmingham is a Spanish & Mediterranean Restaurant specialising in tapas and paella. It's now been open just over a year. We initially went just after they opened and found a few teething problems, and as life just passes you by, we find ourselves a year on without having revisited. Rewind a couple of weeks now and we finally did revisit and happily had a really great experience.
With Spanish food and tapas being a real love for my husband and I we've found ourselves being relatively hard to please. We started off with one of their 'gin cocktails' for Lee and a non alcoholic one for me. Mine was fresh and refreshing and went well with the meal.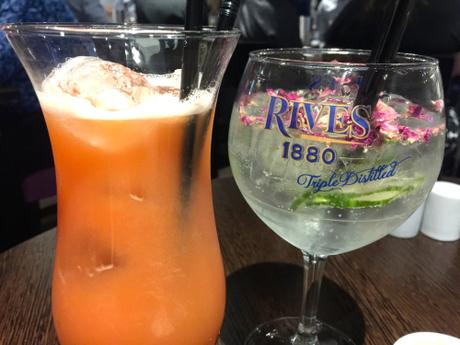 A selection of tapas came out next in a really timely fashion. We were pleased to get a few plates at a time, sometimes when everything arrives all together it's a bit overwhelming, especially if the tables are small.
During the evening we tried:
Hojaldres de Morcilla – Puff Pastry filled with Black Pudding, Goats Cheese Caramelised Onion and Apple Sauce
Patatas Bravas
Salt Cod Croquettas
Chorizo al Vino
Albondigas Amantia
Calamares con Alioli
Pollo Ajillo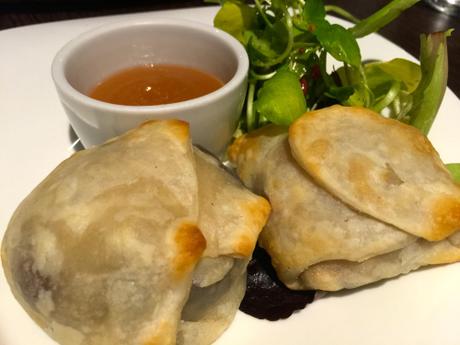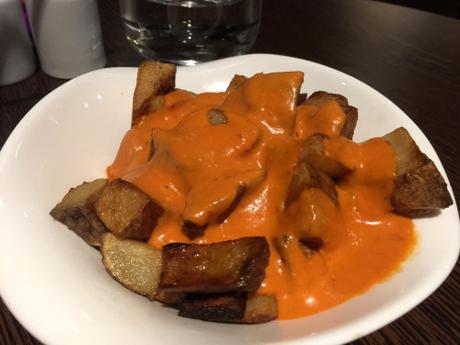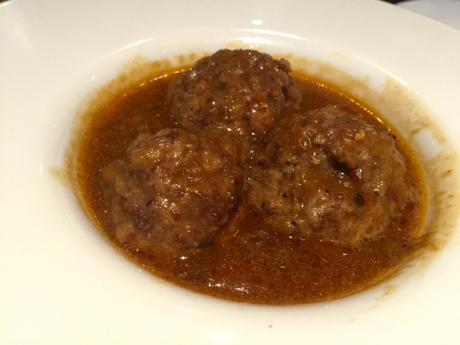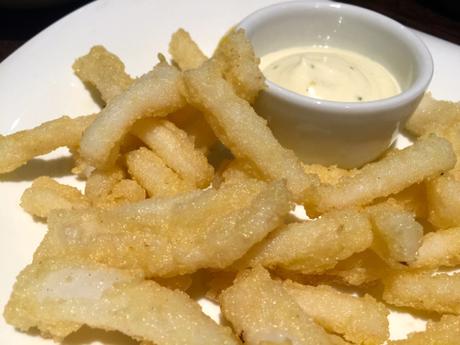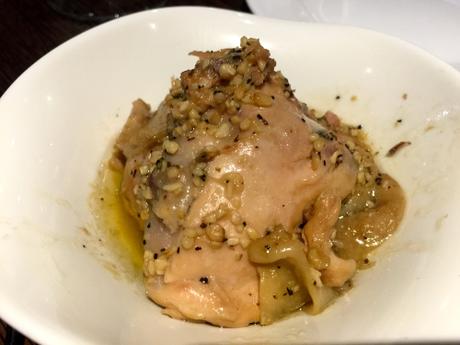 With all the dishes the biggest thing we were struck by and impressed with was the boldness of the flavours that hit us. Nothing was bland or uninteresting, each dish tasted rich with depth of flavor. All were very well cooked, with meltingly soft meat, delicate fish and meatballs that were oh so juicy.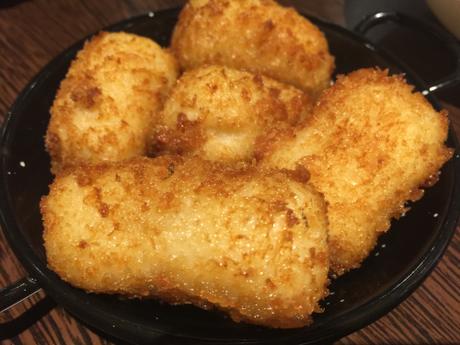 The croquettes were unctuous and oozed with the béchamel, much better than some that are made with potato and the spicy sauce with the potatoes one of the best we've tried. The meatballs and chorizo were standouts for me.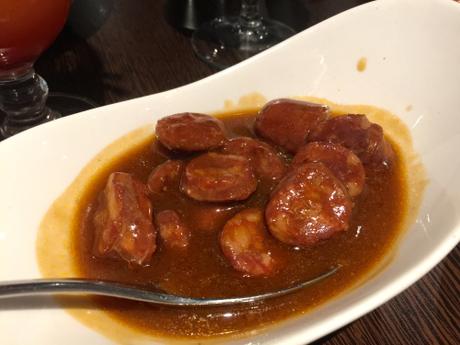 The dishes may not look THE prettiest in the world, but who really cares when you get such great cooking and hearty traditional flavours. I'm so glad we finally went back to Amantia and look forward to our next visit.
---
Disclosure: The food for this occasion was free of charge, this does not affect our honest opinions