On our recent trip to Scarborough we stayed at the lovely Ox Pasture Hall Hotel – which I told you about here and here. Whilst there we also sampled their Afternoon Tea. We sat back in front of a roaring fire and got ourselves ready for all the sweet treats that were about to come our way.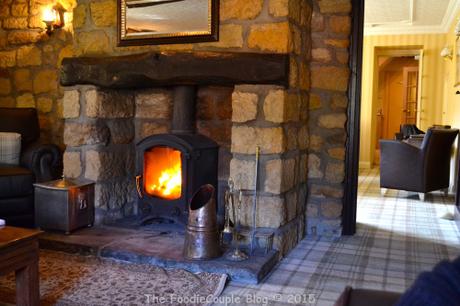 We were offered a choice of tea or coffee which arrived swiftly, followed by a cake stand full of delicacies. It wasn't explained to us what everything was which would have been nice, but I think we made pretty good educated guesses.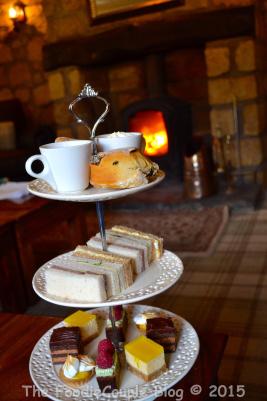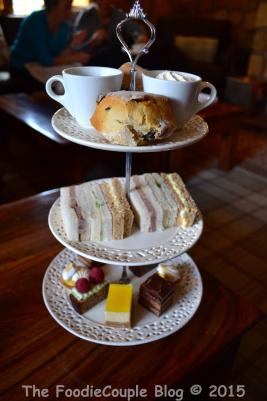 The sandwiches were all very good – soft fresh bread and tasty well seasoned fillings. They don't look the most exciting sandwiches but were executed very well. A fruit scone which was slightly warm followed with jam and cream – whipped rather than clotted but this still worked fine.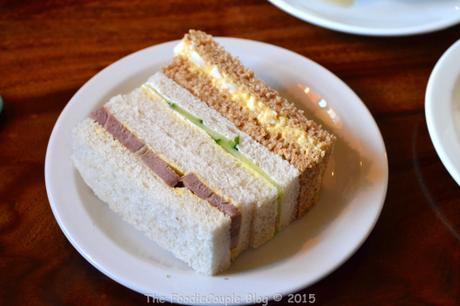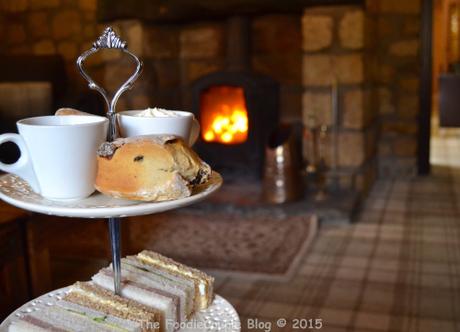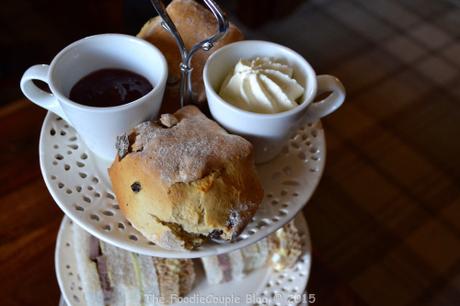 The bottom layer of miniature cakes comprised of a chocolate gateaux, lemon meringue pie, tropical cheesecake and banana bread with raspberries (we think!) All were very well made and I really couldn't fault the food.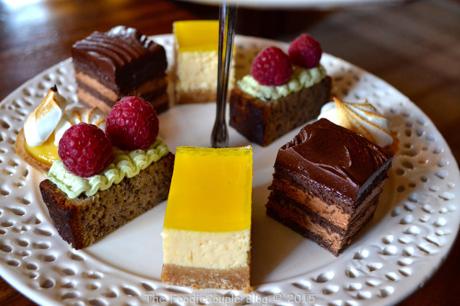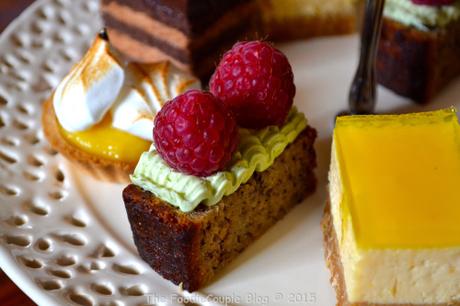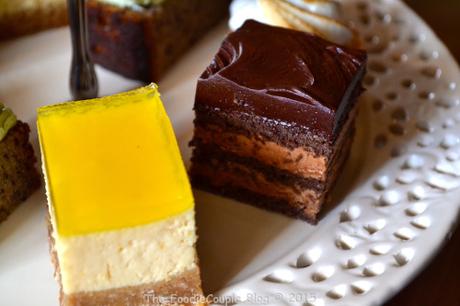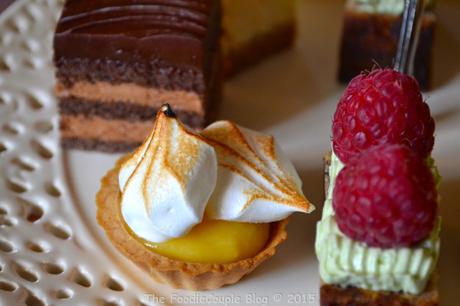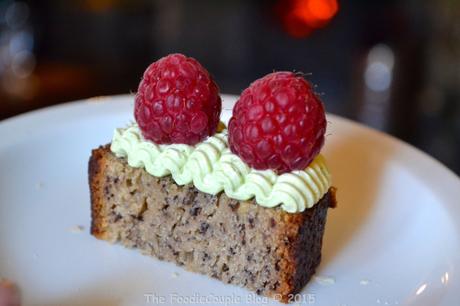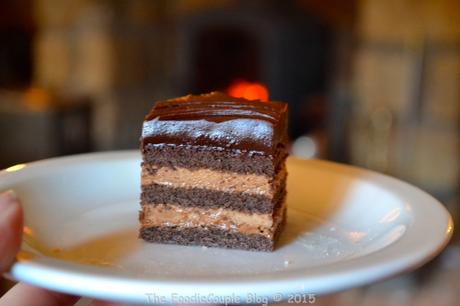 It was a bit unfortunate though that halfway through the tea a wedding party arrived, and their welcome drinks were in the same area where we were eating afternoon tea. This ruined the peace a little – with lots of chatting people and children running around in the lounge and bar area, leaning on our sofas and blocking the nice fire! It also meant that the staff were a bit stretched, as not once were were checked on or asked if we wanted refills on the hot drinks.
When we'd finished we walked out and happened to pass the restaurant itself, with a few tables also full of people having afternoon tea – I think it would have been nice of the staff knowing that the wedding party was about to descend to have given us the option of eating in there. A lovely afternoon tea which in which we couldn't fault the food – but if you're going, check the timings of ay weddings that might be on at the same time, or ask to sit in the Courtyard Restaurant instead, or outside if its warm enough!
Disclosure: Our afternoon tea was free of charge in exchange for an honest review of the experience