You may have seen a far amount of reviews of this product and I thought I would join. Before Christmas my mom took me to boots told me to but some things in my basket so I can unwrap them on Christmas (she wouldn't know what to do in Boots, she's not the most beauty obsessed person in the world) and I has seen that SWalkerMakeup had mentioned this product and I thought I would give it a go!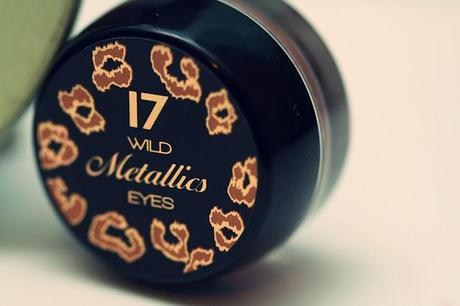 First things first. The packaging. I do quite like it and its little plastic house. It doesn't look overly cheap and tacky and I do like the animal print on the cap. But I think it would look lovely in a little glass jar. I'm not too bothered though.
It's basically a mouse type texture and formula cream eye shadow with a lovely metallic finish.
I personally wouldn't use it just as a cream shadow because things crease on my eyes quite bad. So I would use my Urban Decay Primer Potion under it, then I apply the 17 Wild Metallics Eyes on top of that with my finger or a synthetic brush, then a shadow on top of that.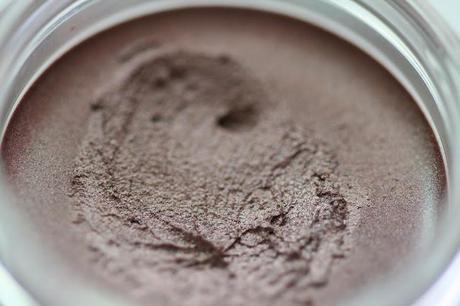 I have used this a few times and eyen shadow sits on it nicely, although it does wear off a little when blending, but it still gives a metallic-y look to the eye and a darker color.
The only bad things I could say is that it's not as pigmented as I would like, and that it's quite slippy.
I really like this product and for the price (£3.99) I think it's a lovely member to anybody's collection. I want to pick up the other colours.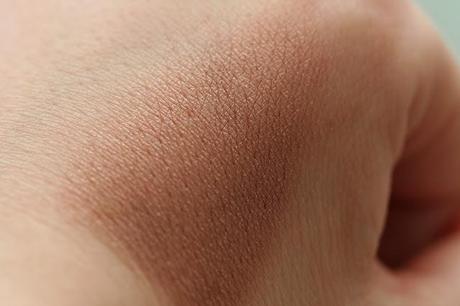 Product overview:
A nicely packaged, cream eye shadow with a metallic finish. Perfect for use as a base with a nice price tag.
Ease of use/application: 8/10. It glides on nicely but can be a little slippy.
Pigmentation: 5/10. It's not too bad, but room for improvement.
Overall: 7/10 I would recommend it, it's a nice product for a growing or over flowing make up collection.
Have you tried these yet?