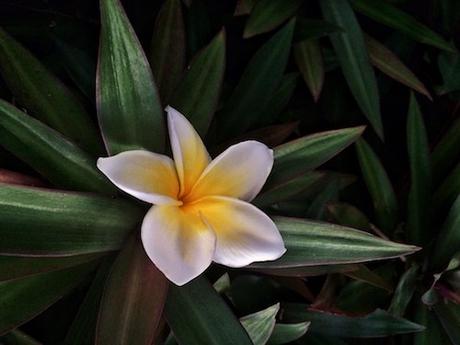 Blossoming © lynette sheppard
It was a delight to hear so many optimistic, exciting visions for retirement from goddesses in answer to our query. I decided to look up the word "retirement" in the dictionary. Here's what I found:
noun
1. 
the
act
of
retiring,
withdrawing,
or
leaving;
the
state
of
being
retired.
2. 
the
act
of
retiring
or
of
leaving
one's
job,
career,
or
occupation
permanently,
usually
because
of
age
3. 
the
portion
of
a
person's
life
during
which
a
person
is
retired
4. 
removal
of
something
from
service
or
use
Those are some wornout, even depressing definitions. Luckily, we are creating our own definitions and making it up as we go. Most of us baby boomers started out rebelling against the status quo and I don't see us stopping anytime soon. So here is a my definition of retirement: "a phase of life where one's own priorities and desires dictate contribution to the whole." In other words, we decide how we thrive and give back – whether it be gardening, mentoring grandchildren, or volunteering. And give back need not mean externalizing – I met one goddess recently who moved to an island to find and create her own "Walden Pond" to her family's surprise. She follows her passions of writing and living primarily outdoors. So how does she give back? By simply being fulfilled. It's a joy to be around those who are following their dreams and modeling living comfortably in their own skins. I'd love to hear your definitions of retirement – post them here in the comments or email them to me at
[email protected]
.  Here's to our next great phase!