This is a re-post for I might have accidentally deleted my original post…
Today is a special day for it's my 18th Birthday!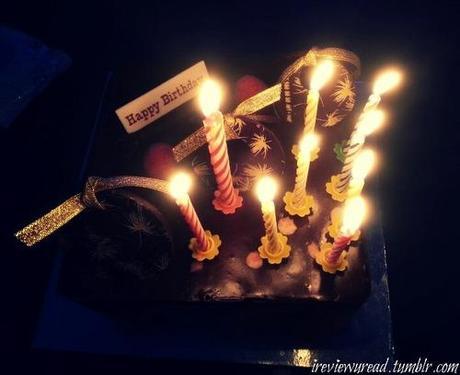 I lost the picture of Anais holding the candle so here's a cake from my actual Birthday celebration in class!
On top of that, I'm also celebrating my blog's FIRST EVER ANNIVERSARY! (I actually delayed my blog's first anniversary such that it falls on the same day as my actual birthday for it's more convenient to hold an event this way!)
A few words from myself on IreviewUread:
Time really fly past so quickly and before you knew it a year have gone by. A year ago, I would have never imagined myself and my blog to be in the position that I am in right now: to make friends, to have readers, to have sponsors all because of a simple blog.
I intentionally created this blog to help my friends and passerbys to save money by redeeming samples in Singapore. I did not have any intention to review anything or expand the blog at first but then, the active child in me got bored. Exactly a year ago from today, I posted my first ever official review. Looking back, I was really have no clue what I was doing back then.
Soon after that post, I started to review products more frequently and my review style improved readily. I would say maintaining a beauty blog is not easy. As stressful as it may seems (trying to grab the eyes of your readers and sponsors),but at the end of the day when you get noticed (by merely anyone) it's pretty much the ultimate prize for all the effort you put in.
I would love to go into the details of my roller coaster adventure with my blog but let me just sum up what I want to say: I am really glad on how my blog turn out now despite of it's ups and downs along the way. If I have to do this all over again, I would.
(My content of my journey might be a little understandable for it's 3am now an my brain is in a mess)
Anyways, no matter how much effort I put in, my blog would not be where it currently stand right now if not for YOU readers.
I just would like to say a huge THANK YOU. Thank you for being there. Thank you for supporting me and thank you for reading this. If not for you, I would probably not be doing this right now.
With that said, I want to reward you people!
Soooo it's …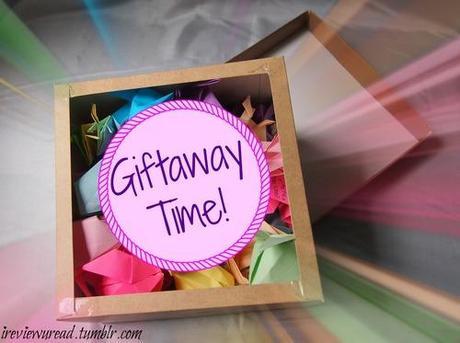 (Yaaaa, it's supposed to be spelled "Giveaway" but "Giftaway" still works!)
Huge Thanks to PepperSung and Beautylash for this giveaway to happen.
This time I'll be giving away 12 items to 12 winners! All you have to do is refer to the two posts here to see the steps (and review and promotional code and details!) :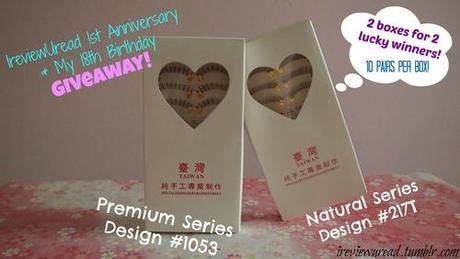 http://ireviewuread.tumblr.com/post/56910688232/sponsored-review-giveaway-beautylash-premium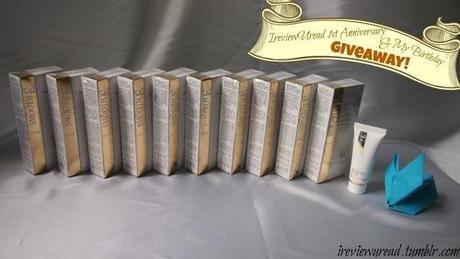 http://ireviewuread.tumblr.com/post/56910557207/sponsored-review-giveaway-smooth-e-gold-anti-aging
Or you can make your life simpler (if you don't want to read the reviews) by clicking my giveaway album HERE to see all the steps!:
What are you still doing here? Get clicking! and Good Luck!
NOTE: This giveaway will end on 31 August, 2359. Winners will be announced on 1 September.
T&C apply: https://www.facebook.com/notes/ireviewuread/terms-and-conditions-for-ireviewuread-1st-anniversary-my-birthday-giveaway/509907152417533