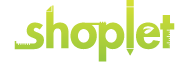 This is my first review for Shoplet as part of the Shoplet blogger team, and this month I was sent the Acco Quartet Magnetic Weekly Organiser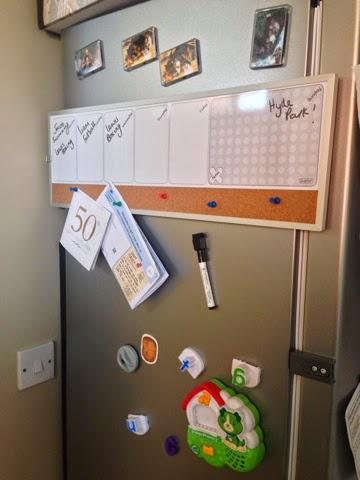 Introductions: Shoplet are one of the biggest online websites that sell solely office supplies. They offer a vast range for all your office needs, from home office to large office.  Free shipping if you spend over £30 and they also offer free returns.
Experience: When I received the Acco Quartet magnetic weekly organiser board I thought 'hhmm where shall I put this' I really didn't want to hang/stick it on my wall, we don't have the space anyhow, and this is what is so great about the Acco Quartet weekly organiser, you are able to secure it via magnets; so I decided to stick it on the fridge and see how it would fit and look, and it is perfect! It sits very well on the side of the fridge, we put it at a nice level (not to low so the kids can pull at it or scribble on it) and we find it very easy to utilise it.
It also has a cork bottom panel so you can pin photos, letters, notes etc..  I am forever sticking letters on the fridge with my magnets, and they get knocked off so easily, but with this cork board, they are much more secure.
Size: 585 x 190mm

Includes one black magnetic 

Pen included, with wipe lid

Comes with mounting magnets and foam adhesive tape
Conclusion: We have had it on the fridge now for a few weeks and it is secure, even with the kids slamming the fridge shut many times throughout the day - the board doesn't move.  
I am really impressed with this, it was a pleasant surprise with how well it works in the kitchen, and at a fantastic price of just £6.64 I cannot recommend it highly enough.