England fast bowler, James Anderson, admits that he was frustrated to miss the one-day series against Australia but is feeling refreshed to have another crack at the old rivals Down Under.
The 31-year-old set England on their way to a 3-0 Ashes win on home soil in the summer with an outstanding 10-wicket display in the first Test at Trent Bridge.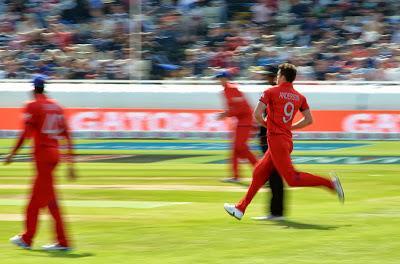 Anderson's contribution thereafter was modest by comparison. He took 12 wickets in four Test matches, which owed much to a four-for in Australia's first innings of the series finale at the Oval.
Some cricket betting experts
cited fatigue
as the reason behind Anderson's relative slump in form. It was inevitable he would be rested for the one-dayers that followed the Ashes.
The Lancashire star has now had almost two months off, in which time he has enjoyed a holiday with his family and taken a break from cricket.
That break came to an end this week as Anderson rejoined an England squad heading to Australia in search of a fourth successive Ashes win, a feat last achieved by the Three Lions in 1890.
Anderson expects another fierce battle this winter, with a draining contest just gone fresh in his memory.
"It was a really close-fought series, even if the final scoreline says 3-0. The games themselves were very close and it was tough, both physically and mentally, as it always is," he told the Lancashire Telegraph.
"With the away series being so soon, it was good to get a break. It is frustrating missing cricket, especially when you're fully fit. But, seeing the bigger picture and with an important series coming up, it was probably the right thing to do."
Anderson, who has taken a total of 329 wickets in 87 Tests, could get some overs under his belt against a Western Australia XI, according to the latest cricket betting odds
from bet365
, a match which begins on October 31.