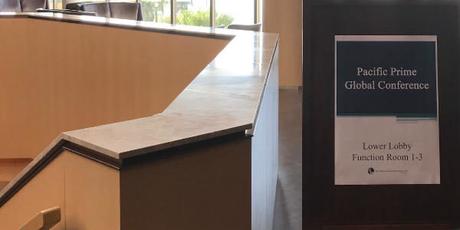 Over three days in January Pacific Prime held their 2018 global conference. This year's conference was held in Hong Kong from January 17th to 19th and saw the heads of offices, country, and team leaders come together to discuss all things Pacific Prime and plan for the future.
Here, we take a look at the three-day conference, what was discussed, and what you can expect from the company in 2018.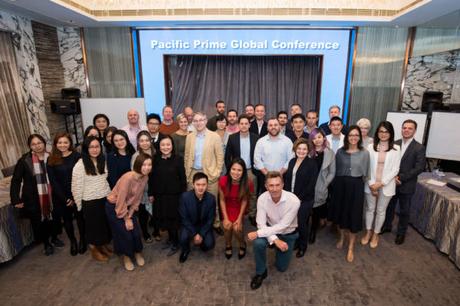 Day 1 - The past
Day 1 started bright and early with the teams all meeting outside of our headquarters, before heading over to the Clearwater Bay Golf Course for the conference kick-off. While many no doubt looked longingly at the links, and hoped time for a quick 9 was included, that was not to be.
Rather, the first day of the conference was spent discussing the past year's achievements and results. As you might already know, Pacific Prime went through a bit of a growth spurt in 2017 with the launch of not one, but two fully licensed offices: Dubai and Bangkok. Thus bringing the total number of licensed offices up to 6 in Asia!
These two new offices help cement not only our global brand but also enable us to offer and manage fully compliant solutions in the respective regions. This is big news for us, as a company, as it really helps to increase the products we can offer!
As there has been some significant growth in the past few years, the first day was also filled with some fun activities that saw teams from different offices not only meeting newer members for the first time but also getting to know their colleagues even better!
Day 2 - The future
Coming hot on the heels of Day 2 started with the announcement that on February 6th, Kwiksure (Hong Kong's largest car insurance broker) will be launching a Singapore brand! This news certainly kicks off what we believe will be another exciting year at Pacific Prime.
Topics discussed and planned during Day 2 included expanded IT systems, to better support our clients, as well as improved training programs to better support not only our individual clients but our corporate clients as well.
This, we hope, will translate into continued growth in the form of new offices, even better solutions, and above all else, increased service capabilities and quality.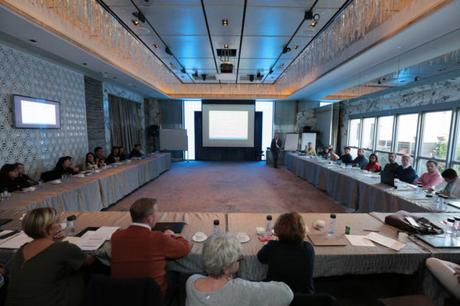 Day 3 - Supporting the company and growth
While Days 1 and 2 focused on the past and future, Day 3 was all about supporting the company. Discussions were held on marketing, claims, HR, and more, with many involved getting an in-depth look at the various teams that support the company.
The discussion was fast-paced, informative, and far-reaching with everything from strategy to company culture, and increasing productivity being covered. These information sharing sessions have proven to be incredibly important, as they really do highlight areas where we, as a company, can improve.
One such area we are going to be working on improving in 2018 is introducing new HR and corporate-specific tools and processes that really help to support our HR and corporate clients. These solutions will vary from the IT systems and training mentioned above to new solutions and product offerings designed to help take some of the load off of HR when it comes to the implementation and management of employee benefits and insurance.
We have already started development of a number of systems and are super excited about the functionality they will bring not only our team but also our clients. We fully believe that by the end of 2018 we will be offering a drastically improved HR support and management system not to mention other solutions that can be used by all clients.
So, stay tuned to the blogs for future announcements and as always, if you have any questions or would like a free quote, please don't hesitate to visit our website .