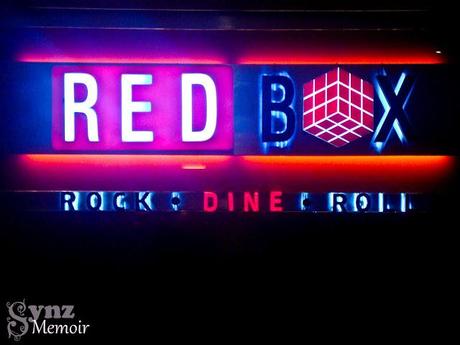 Red Box in Cebu has been here for almost 2 years (if I'm not mistaken). First Red box was opened last December 2003 in Manila, at Greenbelt Makati. There are 3 branches of Red Box in the Philippines right now, including the branch here in Cebu. The other branch is in Trinoma. Red Box is not only a great place for pips who love to sing but also for people who just love to hangout with friends and dine. If not for the gift certificate I receive from winning the Pre-blog post contest during VBS2011, I wouldn't have consider going there. ^_^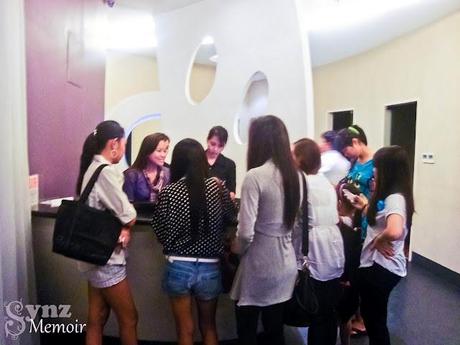 It was my cousin's birthday when I decide to use the GF. We bring along my sissy and my cousin's friend. Of course, I had free entrance and a glass of ice tea, while they pay for theirs. ^_^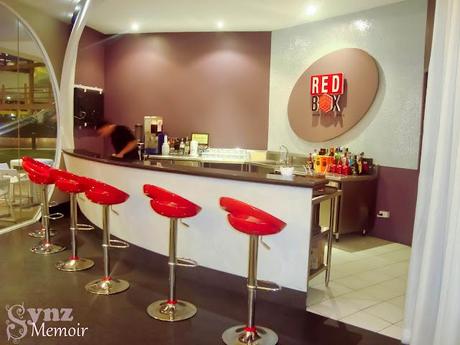 If you're the kind of person who doesn't like to sing and just want to hangout, Red Box has this cute little bar  at the entrance. You can order drinks here.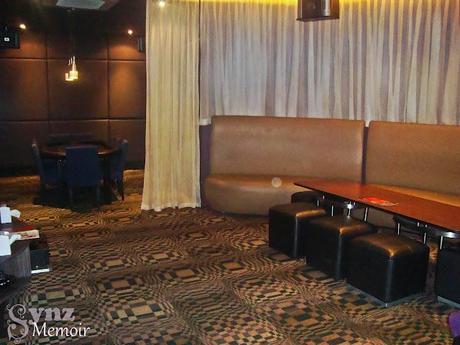 poker room
The staffs will provide you a room according to the number of people you're with. They have billiard room and poker room good for 15 people and above.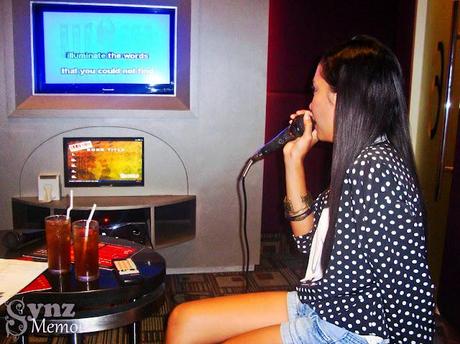 Because there were only 4 of us, they provide us a room just enough for us. Actually the room is bigger for 4 person. They have great service and easy to manage karaoke system. You can't see any song book here. Here in Red Box, they use the modern style. That little monitor below the screen is where you will chose your song from. If you don't know how to use it, no need to worry. The staff will orient you on how to use it.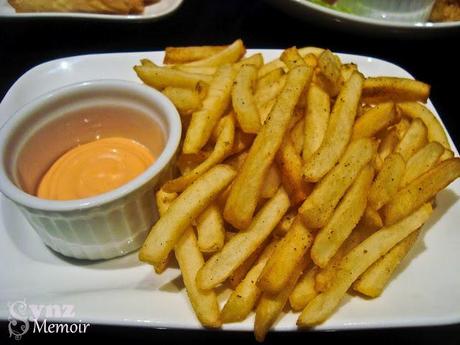 For P49 you can have this barbecue flavored french fries. It's actually very affordable and delicious.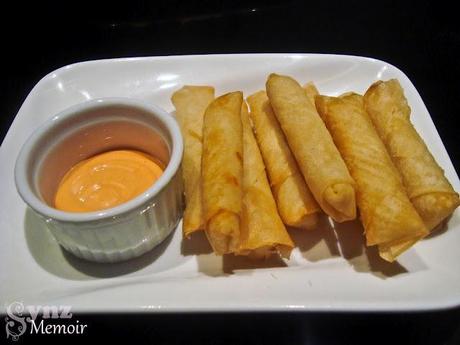 Cheese Sticks cost P149.  It's actually worth its price. The cheese inside is a lot bigger compared to other cheese sticks I've tried.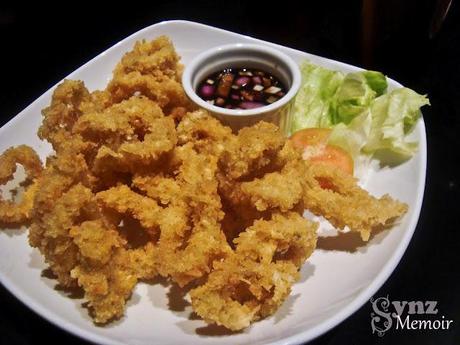 Crispy Calamares is worth P199. Their servings for calamares is worth its price. But honestly, I don't like their calamares sauce. I prefered if they give us those mix ketchup-mayonnaise dip. Well anyway, I love their calamares. It's really crispy and yummy. I guess all their food are delicious.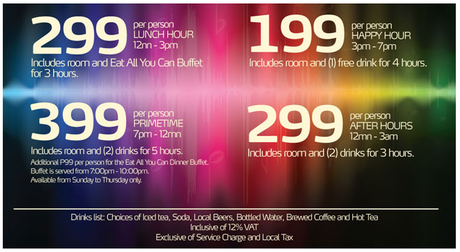 With their rates, I'm sure you'll get the best.  They have friendly staffs and great service. I will not have any second thoughts on going back there. 
Red Box Cebu 
Ayala Center Cebu
Call : (032) 417-1675 to reserve a room