I had a baked avocado recently at a restaurant. I can tell you , I was pretty dubious. There's nothing like a fresh, cold and creamy avocado. Perfectly rip'n'ready, smashed on toast or sliced with a beautiful scramble. But this was delicious in its own right. The baked avocado was basically exactly the same, just warm. It's softer, so you can literally spoon a little out to eat with mouthfuls of other things too. Almost like a warm accompaniment instead of a dip.
I wanted to take this new find and experiment at home. This is exactly what I did for this sundried tomato and feta baked avocado recipe.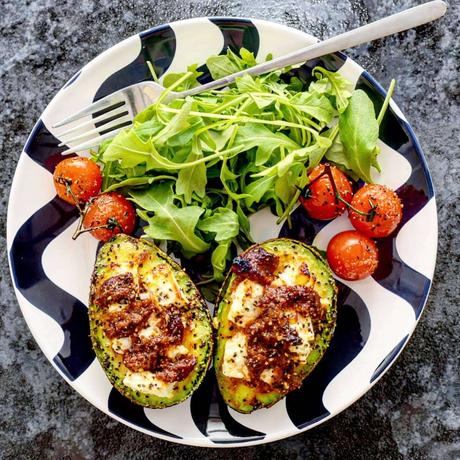 I really enjoy the taste of a sundried tomato. It in pesto form brings that delicious taste, with an added nuttiness. I've been using it in a lot of dishes, this being one. It goes so beautifully with the creamy potent feta - especially when baked so it's slightly melted too.
This really is super simple and takes barely any prep. It's a great lunch recipe with a light salad/rocket. But it could equally be served as a shared side for a dinner get-together if you're entertaining, or as the main part to a larger meal, with cous cous and salad.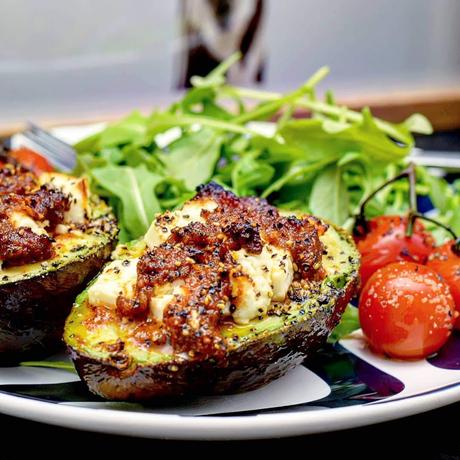 Think this might be a new go-to if I'm on my own - will be experimenting with more toppings too so keep an eye on Instagram stories for more inspo.
I've popped the baked avocado recipe below - give it a whirl and let me know your thoughts in the comments 🙂
What have you discovered recently?
Chloe xx
Sundried Tomato & Feta Baked Avocado