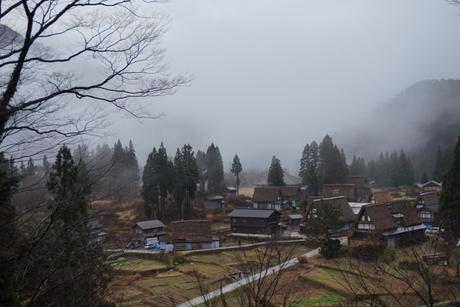 This is dated way back into last year's December, where we travelled to Ainokura to stay in one of their traditional ryokan. This picture is an overview of Shirakawago, a fantastic place to be away from the hustle bustle of the city life.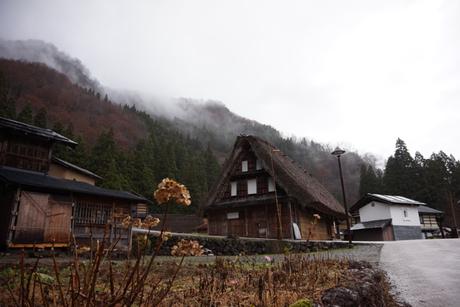 Bookings usually need to be done way in advance so we couldn't get to stay in Shirakawago. It was purely luck that we managed to book a stay in Ainokura instead. Ainokura is the most remote village in the Gokayama region. We actually like it here because it was less crowded than Shirakawago.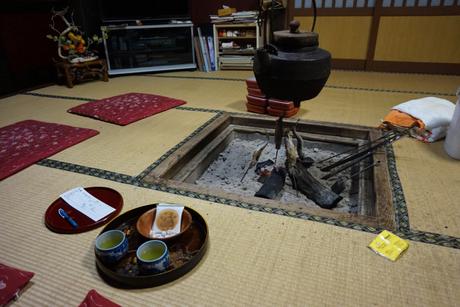 I remembered on that night when we were making our way to the ryokan, it was pouring cats and dogs. Having to lug our luggage uphill with the rain was no joke. It was cold. But the minute we stepped into the ryokan, we were greeted warmly and were served hot tea and biscuits. Not to mention, the fire place in the middle of the common room was intriguing, with the huge kettle above and some roasted fishes below. That really warmed our body.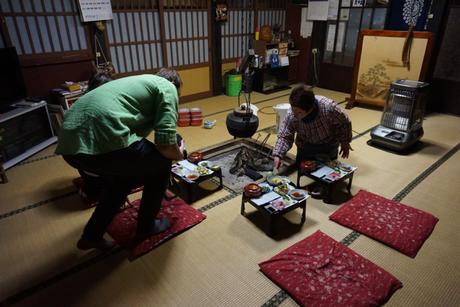 After a nice warm bath, we were served dinner in the common room.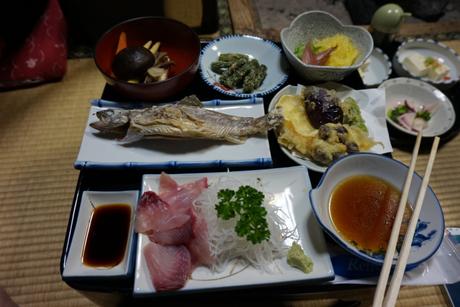 A really homely and traditional way of eating the Japanese cuisine. We were seated together with another couple from Australia. We mingled a bit and Prawn took out his Sake to share with the guests.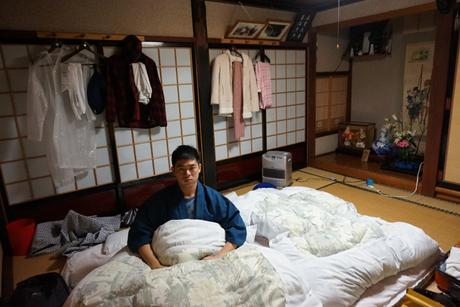 After a tiring night, we settled into our tatami bed and fell asleep. The tatami bed was warm and toasty as we were given heat bags.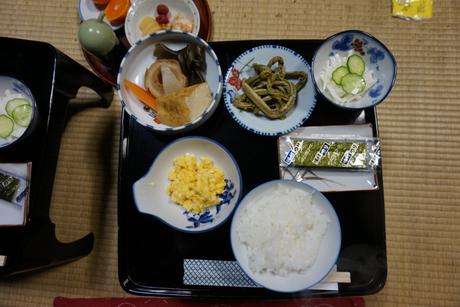 In the morning, breakfast was served before we went out to explore a little. Or was it the opposite way round?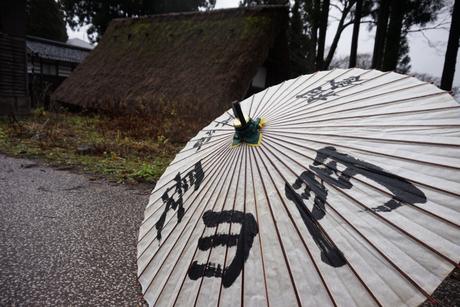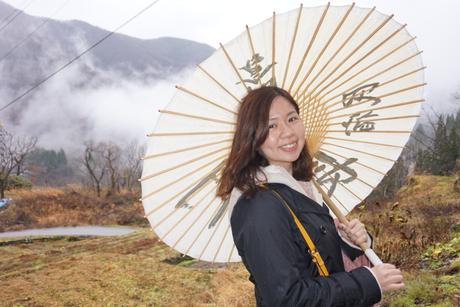 Again, it was raining and Prawn borrowed their water-proof paper umbrella because we thought it was cute.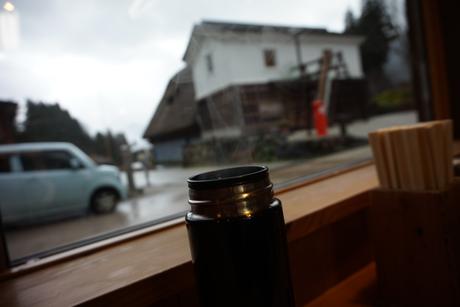 We settled into a cafe and watched our time past by.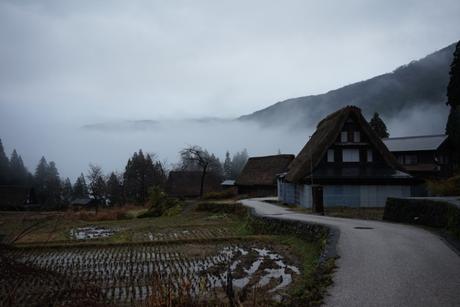 If you are here in Japan, book a stay with the traditional ryokans. I'm sure it won't disappoints.🙂