On the market, there are many covers and cases for iPhone 5 available in different designs and colours. But only few of them are those that offer a high level of protection and have a really cool design.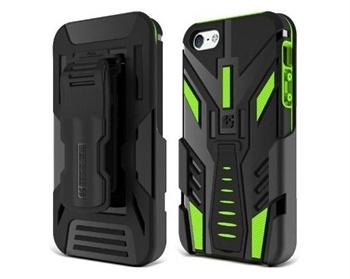 Beyond Cell TRI MAX Combo case for iPhone 5
Beyond Cell TRI MAX Combo iPhone 5 case is one of the few that combines modern design and futuristic appearance with full and very reliable protection for iPhone 5. It is made of polycarbonate and TPU and includes a media viewing stand.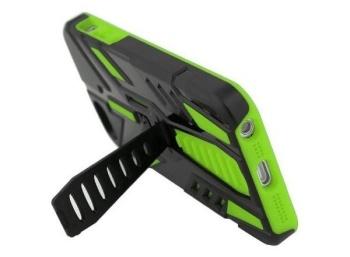 Beyond Cell iPhone 5 case with KickStand
The cover for iPhone 5 on the picture above consists of two protective layers of different colours – the outer layer is black and the inner layer is of lime color (different color combinations are also possible – yellow, red, grey, white, etc…). The inner layer is made of soft green silicone and it makes a nice frame around the edges of your iPhone, and for additional protection, the case includes a screen protector which is a great advantage. The silicone layer absorbs shocks and impacts while the outer layer provides more sturdy and rigid protection. The side buttons are protected from dust and damage.
* Beyond Cell also offers other cool design cases for poplar smartphones, and you can check all their available covers for iPhone 5 on this link:
http://www.mytrendyphone.co.uk/shop/iphone-5-beyond-210082c1.html