I'm delighted today to have Marco sharing his wonderful honeymoon to Positano, on Italy's beautiful Amalfi Coast. Marco gives such a great sense of his and Morgan's honeymoon that reading his account has left me longing to pack my bags and head off to Italy right now – I especially love the idea of sitting on a private, moonlit terrace drinking a bottle of wine… Over to Marco:
As we began to spread the word on our selected honeymoon destination, we were often asked: where is Positano? The fact people didn't know of the place we were traveling to didn't bother us one bit. The truth is, we were happy to be traveling to an area not widely known. We felt our relationship was special and unique so why not travel to a destination that encompasses those same elements.
In any event, we were off to Positano, Italy. Positano is a tiny city located along the Mediterranean Sea. It is part of the area known as the Amalfi Coast which is comprised of other small coastal cities. Positano is probably best known for its beautiful pastel-coloured houses on two steep hillsides.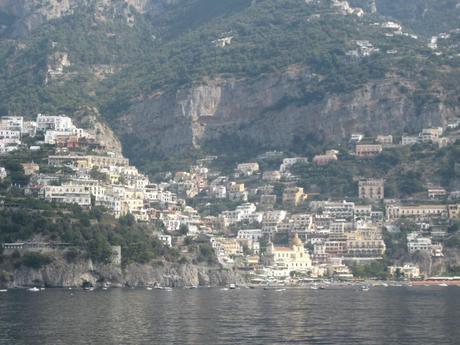 We hired a personal driver to pick us up from the airport in Naples. We used Positano Car Service and a gentleman by the name of Poppy picked us up. We highly recommend using this car company to take you into Positano (cost is around $100) and especially ask for Poppy. He was incredibly friendly and made us feel like family. He stopped at all the scenic places along the highway and took pictures of us. He also recommended many worthwhile restaurants that we tried and were able to validate!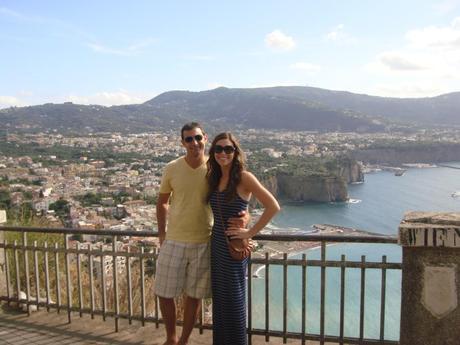 We booked seven nights at Hotel Poseidon and I don't think we could have asked for a better place to spend our honeymoon. First off, our room was absolutely magnificent. We had a large terrace that opened up to the houses and famous church directly below and the Mediterranean Sea to the right. Each night our routine would start with a bottle of wine under the stars on our terrace. The glimmer of moonlight off the water and light breeze against our bodies was complete tranquility! Also, the faint sound of the piano from the city center below could be heard which added to the already perfect ambiance.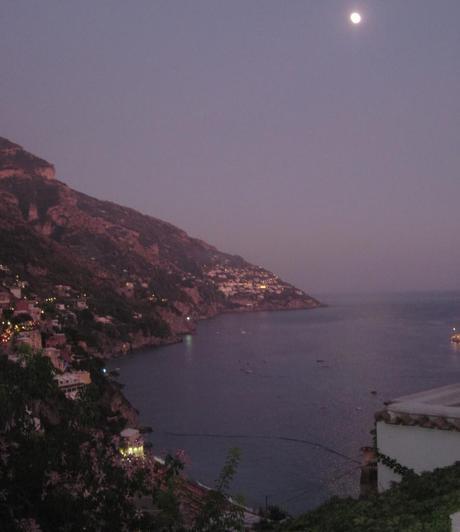 Hotel Poseidon is a 4-star hotel. By European standards, this essentially means it has a few extra amenities than the competition such as a free breakfast buffet and swimming pool. I highly recommend splashing out the extra $50 or so a night on staying at a hotel with a pool. Positano's main beach (Spiaggia Grande) is nice, but is extremely crowded and after a couple days you will want something more secluded and quiet. The view from Hotel Poseidon's pool was magnificent as it overlooked all of Positano!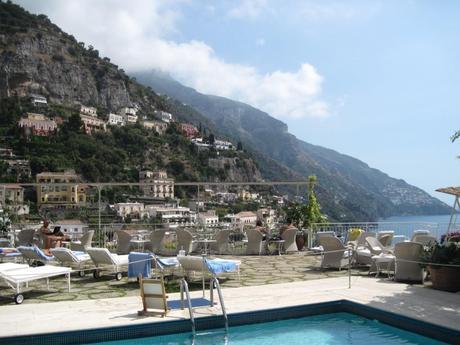 Another perk about Hotel Poseidon is the free boat service. The hotel owns a boat at the harbor and takes daily trips out on the water for its guests. The trip takes about two hours and will drive all along the Amalfi Coast. At the very end, they drop anchor and let you take a long swim in the ocean. As I mentioned, the service is completely free (we tipped the captain well) and they only take out four people at a time which was really nice.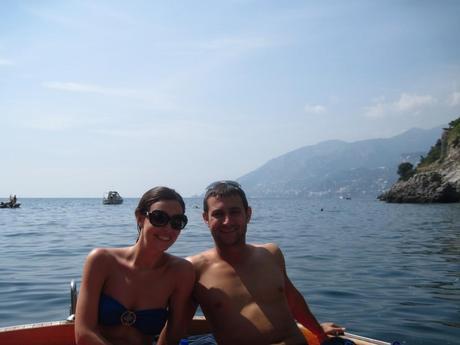 As you can imagine the food in Italy is out of this world. We had been to Rome and Venice before and the food there was great, but we have to say the food in those cities do not compare to what we tasted in Positano. Our favorite place was Scirocco (one of Poppy's suggestions). In fact, it was so good that we had to eat here twice. The steak was so tender and the truffle oil pasta was absolute heaven! Other favorites include Ristorante Max and Café Positano.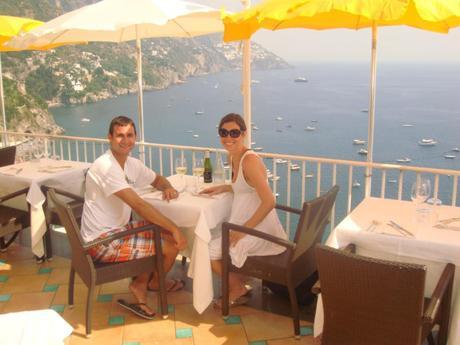 Positano is also located near the island of Capri. The boat ride over is short (about an hour) so it's very assessable and perfect for day trips. I actually recommend spending no more than a day here. Although Capri is beautiful, it is small and filled with many tourists. For a honeymoon, it is not an ideal place to spend the majority of your time. One thing that you must do is take the chairlift to the top of Mount Solaro. After much deliberation accredited to height anxieties, we overcame our fears and took the lift to the top. Boy are we glad we did. The views were absolutely breathtaking – both on the way up as well as from the very top!

Like everything, good things must come to an end and we were certainly sad to leave Positano. The affinity we developed with the small Italian town is something we will always cherish and look back on with happiness and joy. Anyone traveling to Italy for their honeymoon should definitely stay here for at least a couple nights. To avoid large crowds of tourists and to celebrate a new life together, there is not a more romantic place to wine, dine, relax, and enjoy each other's company than Positano.
Photographs courtesy of Marco Pambianco.