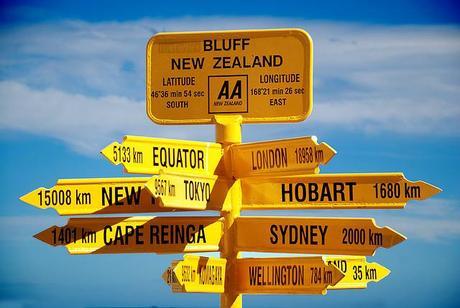 Hi Emma,
I was looking at your website for my honeymoon in October. We were thinking about Asia, Australia and New Zealand as a possible route, and were hoping for about 3–4 weeks away if possible. I am struggling with a possible route – could you possibly help me out. A round the world trip was on the cards but I'm not sure if that would be too much for 4 weeks?  I would appreciate your input.
Bhavesh
Hi Bhavesh,
Four weeks sounds like a lot of time – but once you factor in how much time travelling takes up, you might find that a round-the-world trip doesn't give you quite enough time on the ground actually seeing the places you want to see. Also, don't forget that Australia is huge - and there's plenty to see in both Asia and New Zealand, too, so it's really a case of narrowing your focus a little on what you fancy doing.
It seems a shame to go all the way to Australia and New Zealand and not see as much as possible, so I'd recommend limiting your time in Asia to just a few days' stopover on your way there or back. The major stopover points in the region are Hong Kong, Bangkok, Kuala Lumpur and Singapore – you might have a specific destination in mind, or you might be happy to choose depending on which flight gives you the best flight or the most flexibility. You may find that round-the-world flights work out a little cheaper – in which case the easiest thing would be to factor in a couple of nights in Los Angeles on your way home.
Really, your options are only limited by time and money – so do think about how much you want to spend and what you really want to see while you're away. If there's a lot that you want to see in one country, then consider just making that one your focus, and leaving the other country for another trip – so that you're not exhausting yourselves by trying to fit in too much. Above all, I'd really recommend that you get in touch with a good tour operator or travel agent to help you out as they'll be able to suggest the best routes for you – Turquoise Holidays are particularly well-regarded for trips to the region.
Here's a few routes that you might want to consider:
The Classic
Singapore – Sydney – Uluru – Cairns – Auckland – Abel Tasman National Park – Marlborough – Queenstown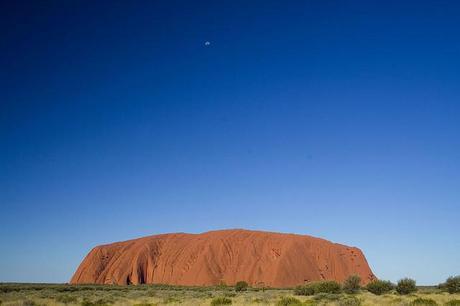 There's so so much to see in Australia, but if it's your first time in the country then chances are you won't want to miss the big three – vibrant Sydney, stunning Uluru (Ayers Rock), and the reef and rainforest of Far North Queensland, for which Cairns is the easiest entry point. I'd recommend at least four nights in Sydney and three in the Red Centre, which would leave you with another five nights or so up near Cairns. From here, head over to Auckland, a compact, laid-back city, for a couple of days, before flying down to gorgeous Abel Tasman National Park to experience the best of the great Kiwi outdoors. After a few days here, head to the Marlborough region for some wine tasting, before finishing up in Queenstown for a few adrenaline sports (if you're up to the challenge), or to make the most of the superlative surroundings.
Beaches and islands
Bangkok – Cairns – The Whitsundays – Sydney – Waiheke Island – Bay of Islands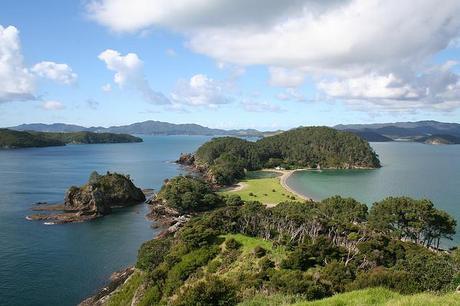 October is still spring time down under, so the weather might be a bit cool for too much beach time – though fortunately Queensland has a tropical climate throughout the year. After a few humid days in Bangkok, head to Cairns for some time exploring the Great Barrier Reef, and on the nearby beaches, before heading down to the beautiful islands of the Whitsundays, home to some great honeymoon accommodation options. Finish off Australia in Sydney, where you can split your time between beaches and city, before heading to Auckland, where nearby Waiheke Island makes for a much more scenic option than staying in the centre. From here, head up to the outstandingly beautiful Bay of Islands, taking your time to soak up the surroundings and do a bit of exploring. You could easily also add on a bit of time in Rotorua for hot springs and traditional Maori culture, or in charming Napier and nearby Hawkes Bay for gorgeous wine and Food.
The great outdoors
Hong Kong – Melbourne – Tasmania – Queenstown – Franz Josef – Abel Tasman National Park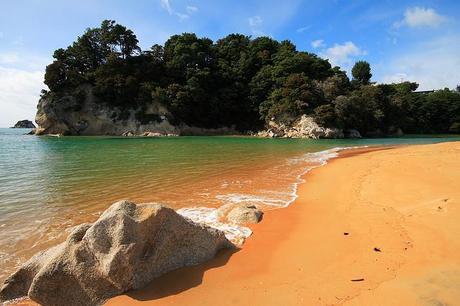 Of course, one of the huge attractions of visiting Australia and New Zealand is the outstanding diversity of scenery – from peaceful bays and lush forests to snow-capped mountains and dusty deserts. The cosmopolitan city of Melbourne is thought of by many as Australia's culinary capital, and makes a great place to kick off a honeymoon – be sure to spare a few days to take in the Great Ocean Road. From Melbourne, you can take the ferry, or fly, to Tasmania, an absolutely stunning island with lots to explore, and some fantastic walks – plus more fabulous food. Over in New Zealand, kick off in the country's adventure capital, Queenstown, which has a beautiful lakeside position, surrounded by mountains, before heading to Franz Josef where you can spend a day on an organised trip exploring the glacier (for a little more glamour, you can even be helicoptered in). From here, you could take the TranzAlpine train across the mountains to Christchurch – a really stunning journey – or head up to the northern tip of the South Island for a few days of tramping through Abel Tasman National Park.
Photos courtesy of Geof Wilson; Kevin Trotman; Emma JG; Cristiano Corsini