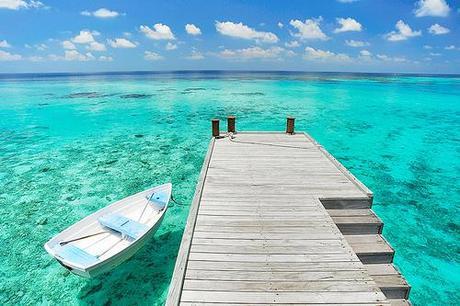 I am getting married on 18th August 2012 and due to the fact that my fiance is a school teacher we will have to take our honeymoon during the school holidays. We both really want somewhere just to relax, perhaps with a spa, and also somewhere all-inclusive. We can go away for around ten days. Unfortuantly the places I have been looking at that fit these requirements (eg the Maldives, the Seychelles etc) have been way out of our budget. I was thinking of spending around £1500 each. 
With your experience, am I being unrealistic? And do you have any ideas of where we could go?
The Indian Ocean islands are generally considered the be rather luxurious, high-end honeymoon destinations, but even in August it's possible to find a good deal, with a bit of judicious searching. One option of being able to go away to the Maldives would be to go for less time – honeymooning for seven nights would bring the cost of the honeymoon much more within your £3000. However, if you've got dreams of over-water bungalows then your budget is unlikely to stretch that far, unfortunately. The Seychelles has fewer cheaper options than the Maldives, so you're much less likely to find a deal that fits your requirements there.
One thing to bear in mind about August is that it is slap bang in the middle of the rainy season for the Maldives – that said, you will still be able to enjoy hot weather, and there should still be plenty of sunshine in between the showers (for more information on the Maldives, check out my destination guide here).
I've looked at a number of options in the Indian Ocean that might be worth considering – you'll generally find the best deals for all-inclusive honeymoons to be through travel agents like Thomson and First Choice, and for the Maldives it's worth getting in touch with a specialist like Maldives Direct to see what they might be able to offer you.
Other destinations worth looking at include Mexico (though it'll be rainy season on the Caribbean coast, it shouldn't be too disruptive), Thailand (the Gulf Coast should be okay at this time of year), and Europe – by knocking out the cost of an expensive flight, you'll be able to get a lot more for your money.
Note that all prices were correct at the time this post was compiled, but may change according to demand, dates and other preferences.
The Maldives
The folllowing all depart on Sunday 19th August.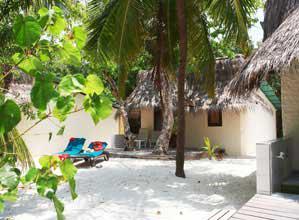 Kuredu Island Resort
Just a little over budget, Thomson has a week at Fihalhohi Island Resort for £1522 per person, on full board.
First Choice also have a week in the Maldives available, staying at Club Faru for £1484 per person, all inclusive.
Price-wise, Kuoni are the best option for a ten night stay:  Biyadhoo Island Resort on full board will cost £1429 per person; if  you can stretch you budget just a tiny bit, you could stay at Kuredu Island Resort on an all-inclusive basis for £1513 each. 
Though perhaps a bit shorter than you want to go away for, Virgin Holidays have six nights at Hudhuran Fushi for £1464 per person all-inclusive.
Kenya
Kenya's beautiful coast is a much cheaper option to the Indian Ocean islands, and though it's not the hottest time of the year to visit, it's still great beach weather, and outside of the rainy season.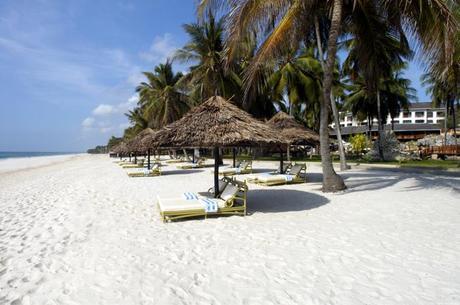 Diani Reef Resort & Spa
First Choice has a handful of options for under £1500 per person, though they are all for a week's stay, flying out on Monday 20th August, including: Sentido Neptune Beach for £1052 each, all-inclusive; and Baobab Beach Resort for £1314 per person, al-inclusive.
Thomson has an equally good selection, again for a week's stay from Monday 20th August, including: Diani Reef Beach Resort and Spa for £1250 each, all-inclusive; and  Voyager Beach Resort for £1354 per person, all-inclusive.
Mauritius
Mauritius makes a great alternative to the Maldives, with beautiful beaches, fabulous food and plenty to do.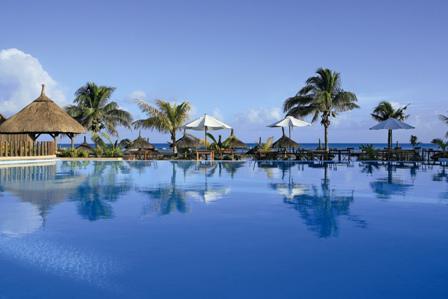 Veranda Pointe Aux Biches
Virgin Holidays have a good choice of options for 9 nights, though many are on a half board basis. Their all-inclusive option include: Emeraude Beach Hotel for £1371 per person; and Jalsa Beach Hotel & Spa just over budget at £1504 each.
Kuoni are also worth taking a look at for all-inclusive deals: 10 nights at Emeraude Beach Attitude costs £1182 per person, while 10 nights at Veranda Pointe Aux Biches is £1397 each.
Photographs courtesy of: Mohamed Muha; Kuredu; Diani Reef; Veranda Resorts