My fiancé and I live in America and are planning our honeymoon. We plan to start our trip on June 3rd, the day after we get married, and either drive or fly (if we can get a really good price). We both come from military families and my fiancé is also in the military. I've traveled a lot, him not so much.
We are looking for a relaxing, but fun honeymoon where we are involved in the place we are at. Whether it is in a city or an all-inclusive resort like Sandals, we want to truly be at the place we go and it not feel like a normal road trip. My fiancé is from Florida so we would prefer not to go there as it seems so familiar and not like a getaway. Because of that, if we stay stateside to cut down on cost, we would probably prefer to go somewhere other than a beach. We have a small budget for our honeymoon, $1,500, because we want to save money for a trip to Europe in the next year and a half to see if we would like to eventually move there. Our honeymoon will also be fairly short, 3-4 days at the location we go, to cut down on cost.
This trip is really important to us but I am confused by the plethora of options! Do you have any suggestions on trips or locations to check into or any advice?
Thank you so much for your help! Your site has already been a great tool to me in planning.
I've come up with a few options that might work out for you two, within your budget – I've looked firstly at all-inclusive flight and accommodation packages to a beach resort outside of the USA, and then a few destinations in the US as well. All of the prices (quoted for two people) were current when I researched them, though obviously they are likely to change (especially as you get closer to the time). For all of these, I've looked at holidays from Sunday 3rd June until Wednesday 6th – so just three nights away. Obviously it'll cost a bit more to go away for four nights, but many of the options listed below will still work out in your budget if you go away for four nights.
Firstly, Expedia is a great resource if you're happy booking the trip yourself, and has a number of options within your price range Best of all, they've currently got 50% off Mexican holidays, making these a real bargain (but you'll need to book soon so as not to miss out).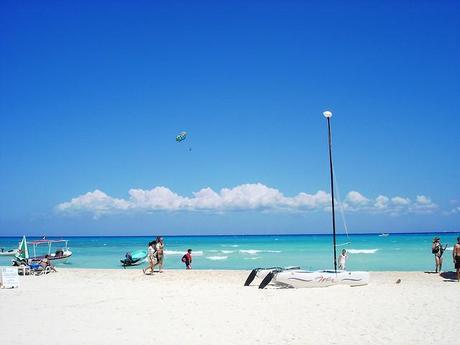 One great choice is Mexico's Yucatan Peninsula. The downside is that it is the wettest time of year there, but the upside is that the tropical climate means that that's unlikely to ruin things for you – you're likely to have brief, hard downpours, and then the sun will come out and dry everything up in no time. Expedia's cheapest all-inclusive option in Playa del Carmen is the 3.5 star Riu Lupita, for just $1140 for both of you; if you wanted a four-star hotel, a junior suite at the Riu Palace will set you back $1461. If you'd rather not have to travel far from the airport, Cancun has an even greater range of options, ranging from the three-star Sea Adventure Resort & Water Park for $1177 to the Riu Cancun for $1467, with more than half a dozen other options in between. Or, you could head to the Dominican Republic – Expedia have three nights all-inclusive at the three-star Talanquera Beach Resort for $1384.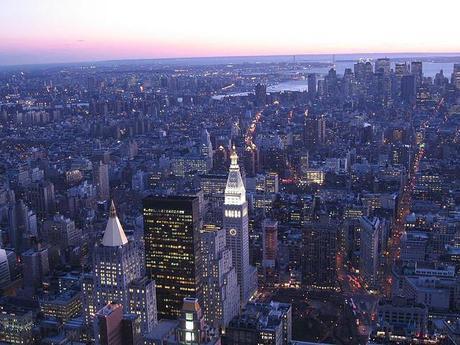 Expedia also come up top for flight and hotel packages in-country; for $1301 you could have three nights in the four-star Le Parker Meridien in New York City, $1217 for the four-star Prescott Hotel in San Fran, or $1310 for the four-star Hotel Monaco in Portland, Oregon. With all of these destinations, you can get an even cheaper deal for below four-star accommodation.
Another company worth checking out for all-inclusive deals are Apple Vacations, who have a number of good offers – though you can book online, I'd recommend giving them a call (tel: 800-517-2000), as they're more likely to be able to help you out and find you the best deal that way.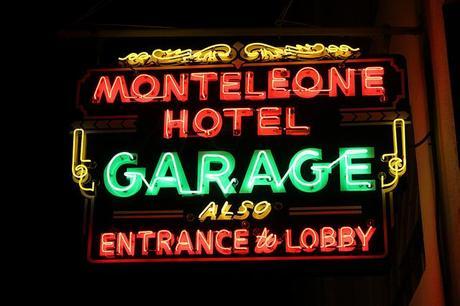 Your options for a road-trip are only really limited by how far you're happy driving. Somewhere like New Orleans would make a great option – it's a good few hours' drive, but will feel like a world away when you get there, and the city has that heady mix of amazing food, fantastic music, and some fabulous places to stay. We really loved the Hotel Monteleone when we visited, and it would make a great honeymoon option – booking through their website, you could get three nights for just $578.91; I'd recommend splashing out, though – a Royal Salon will set you back $850.11 for three nights.
I hope that's helped point you in the right direction or at least given you a few ideas of where to look! Good luck deciding on where to go – I'm sure wherever you end up it'll be fabulous.
Photographs courtesy of Rigoberto Reyes; Mike Lee; Joseph