Hi Emma,
I've been reading your blog on and off for a few months now, after seeing your comments on Rock My Wedding. It's great and there's so much advice.
So, why am I emailing you? Well, my fiance and I are getting married in August and have had our hearts set on a 3 week honeymoon in New Zealand in January/March next year. We figured we would buy the flights soon and then save up after the wedding. But, today we sat down to seriously look at flights and there is just no way we can justify the £1000 price tag. So now what?
I remembered your blog and thought 'what the hell!', so here am I emailing you, to see if you have any ideas that could help us out.
Here's what we've got so far: We've booked a 4 night mini-honeymoon in a nice hotel for straight after the wedding, but would like a proper 2 week holiday anytime between September 2011 – May 2012 (we've got a wedding in San Francisco in May 2012 and I'd like to have done the honeymoon thing by then, so that my friend is the newlywed and not me, if that makes sense!). We chose New Zealand because of the mixture of cities and countryside, amazing food and wine on offer and I really wanted to go whale watching. Other places we'd thought of were Italy – maybe Venice, Florence, Rome – and Croatia. A little different from NZ, I know! I think we could afford to spend about £4000 total, so cheaper flights means more money on accommodation and eating.
As for the sort of thing we'd like to do, great food is a priority for us. I'd like to be spoilt, but it doesn't have to be a hotel as we've always self-catered before. There's got to be some culture and a bit of walking available. We like a beach, but we wouldn't spend the whole time sitting on it. Perhaps to say we'd like to be near water of some kind would be more appropriate. We also like a cocktail or two, along with the possibility of getting good wine. Does that help at all? It doesn't have to be a 'holiday of a lifetime' as we know we have plenty of time when we're married for that.
Any suggestions would be very welcome as this is the only wedding thing that we haven't got remotely sorted.
Thanks,
Esme
Hi Esme,
It's a shame that you and your husband won't be able to afford your original idea of a honeymoon in New Zealand, but I think it's really wise of the two of you to decide to look elsewhere for a honeymoon destination you can comfortably afford. And, like you say, it's not like you won't have other opportunities for amazing holidays in the future.
The great thing about wanting to go away between September and May is that you'll be able to travel outside of the peak holiday seasons – which means fewer crowds and cheaper prices, so you'll get a lot more for your money. That said, £4000 for a two week honeymoon is a really decent amount, and you'll find it can get you pretty far.
I've put together a few suggestions based on your requirements (food and wine – you're a girl after my own heart!), which hopefully might tickle your fancy. I've purposefully shied away from blow-the-budget accommodation, but you may want to add a few nights somewhere really special.
A note about prices: All prices are for two people, for two weeks, flying out of London. They are based on midweek flights, the cheapest room categories, the cheapest car rental category, and were correct at the time of research. For flights, I have used Skyscanner to find the cheapest deal, except in instances that would involve flying into one destination and out of another, in which case I've used Expedia. For car rental, I've used Ebookers for rates (I generally find them to be the most competitive).
Italy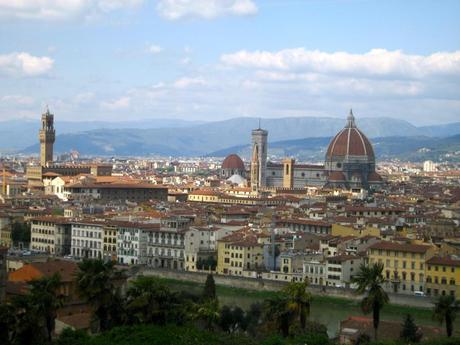 Italian cities can be irresistibly romantic, and if you go away September/October or April/May, you're likely to still get decent, warm weather that's perfect for exploring and leisurely lunches in the sun. One great option would be Tuscany; start in the lovely old town of Lucca as a base for exploring the area – i-escape calls Tenuta San Pietro a "contemporary gastro hideaway" (from £156 a night). Then head to Florence for a few days of exploring – we loved Residenza Johanna I (from £108 a night), a bit away from the tourist crowds of the centre – before heading for Chianti to make the most of the excellent wines and beautiful countryside; this apartment in a gorgeous old castle has spectacular views and would make a really special place to stay (from £108 a night). For a bit of beach time, head for the island of Elba, reached in just 35 minutes from the port of Piombino, where you can stay at the sweet Hotel Barsalini (from £65 a night). There's lots of more expensive places to stay in Tuscany, so you might want to splash out on a night or two somewhere posh – I've always loved the look of the celebrated Vila San Michele, set in the hills above Florence.
Approximate price (flights + car rental + accommodation in September): £1920
Croatia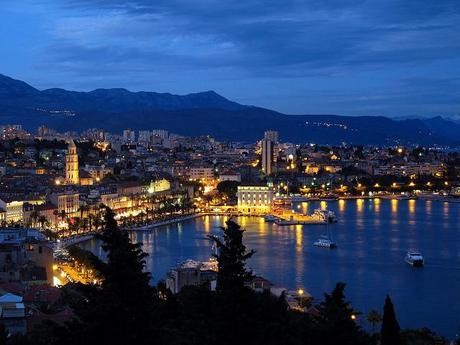 Croatia is so close to Italy that you could actually combine the two very easily. Fly into Venice (or, for a really romantic journey, take the Eurostar to Paris and then a sleeper to the city from there), best experienced once summer is done and dusted, spending a few days in a small hotel like the colourful Bloom (from £182 a night), which has a wonderful rooftop terrace from which to soak up the city. From here, you can take the ferry to Rovinj in Croatia, which takes just two-and-a-half hours. The country is pretty compact, which makes it easy to explore – you could easily spend the rest of your two weeks leisurely winding your way along the coast, down to Split or the island of Hvar, and seeking out quiet patches of beach, great food and wine, and exploring beautiful forests. I particularly love the look of La Villa, on the small, car-free island of Lopud (from £87 a night), not far from Dubrovnik – which I think would make a great way to round off your honeymoon. Do make time for Zagreb, which is well worth a detour away from the coast; and, if you don't fancy driving, the country is also easily explored by public transport.
Approximate price (flights + car hire + accommodation in September): £2200
Andalucia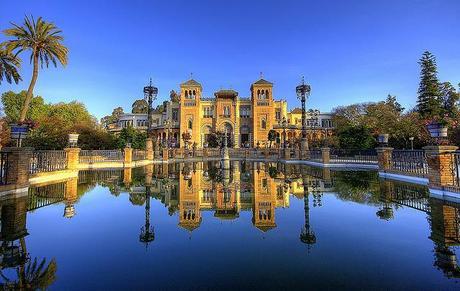 This is an option that definitely ticks all your boxes, and would be particularly great for an early autumn or spring honeymoon. Kick off your honeymoon with a week in a tiny hilltop village in Las Alpujarras, renting La Estrella, a gorgeous self-catering apartment with phenomenal views and a rooftop terrace complete with a hot tub – we stayed here a few years ago and it was absolutely fantastic. This is a great place in which to relax, with some lovely walks in the hills and fabulous views, and is a good base for visiting the other whitewashed hill towns of Las Alpujarras, as well as beautiful Granada. From here, it's just a few hours' drive to Ronda, a sweet little town with a number of cute little B&B's, or head a little further to attractive Vejer de la Frontera, from which you're only a short distance from the coast. Round off the trip with a few days in Seville – my favourite Spanish city, and full of sultry romance, fantastic food, beautiful architecture and divine wines; it's not cheap, but I'd recommend staying in Hospes Las Casas del Rey de Baeza (from £191 a night).
Approximate price (flights + car hire + accommodation in September): £1920
Cape Town and the Winelands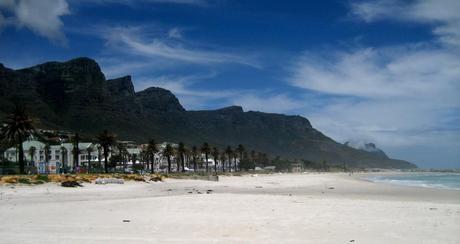 You needn't write off going long-haul for your honeymoon – it's just a case of choosing your destination carefully, and finding the best time for cheaper flights. South Africa makes a great alternative to New Zealand – it's got an amazing, exciting city (Cape Town), fabulous food, arguably the best New World wines around, a favourable exchange rate, and is excellent value-for-money. Plus, it's a lot cheaper to get there – for example, if you flew out to Cape Town in mid-November, you could get flights for just £555 each (via Skyscanner) – which would leave you with a decent amount to spend on the rest of the trip. Kick off with at least five days in Cape Town, perhaps staying somewhere like the sweet looking Parker Cottage (rates start around £86 a night), in the leafy Tamboerskloof area.  Then head into the Winelands – The Greenwood Guides website lists lots of small guesthouses and hotels such as Sugarbird Manor (from £105 a night) that will fall within your price range – for a few days of vinyard tours and soaking up the scenery, before finishing up on the coast – you'll want to splash out on a seaview, perhaps somewhere like Sea Star Lodge (from £113 a night). It's also worth having a look at websites like Flee Winter and HomeAway Holiday Rentals for self-catering options. South Africa has pretty great weather all year round, though prices are generally higher during the school holidays (December and January). Also, you mention that you wanted to go to New Zealand for whale-watching – Hermanus, just a couple of hours from Cape Town, has arguably the best land-based whale-watching in the world, though you'll want to be there around September/October to get the most out of this.
Approximate cost (flights, accomodation and car hire in November): £2750
New Orleans, Los Angeles, and the desert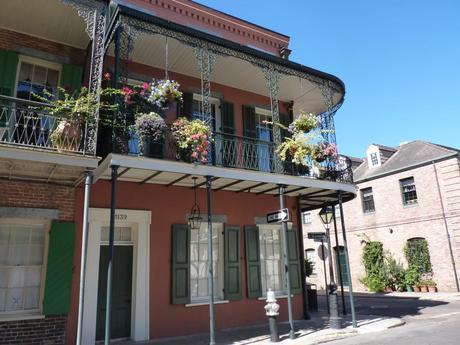 The car may be king in the USA, but a great way to cover a fair expanse of the country is by train – splash out on a sleeper compartment and watch the scenery go by from the comfort of your own room. One of the most celebrated routes is that between New Orleans and Los Angeles, on the Sunset Limited, which takes two days. New Orleans makes a great place to start your honeymoon, with music literally around every corner, cocktails a plenty (but stay away from tacky Bourbon Street), and some of the most divine food you'll ever have tasted. Stay at the grande dame of NOLA hotels, the Monteleone (from £101 a night), home to the kitsch but rather cool Carousel Bar. After four days here, take the sleeper across country to Los Angeles, where I'd recommend staying in Santa Monica to make the most of the city's seaside position (I love this look of this little cottage). You'll need a car in LA, and a few days will probably be more than enough; afterwards, head out to the desert and Joshua Tree National Park for something completely different, with lots of amazing walks (and drives), quirky accommodation (we love Spin and Margie's) and some of the most outstanding scenery you'll have ever seen. Both New Orleans and LA can be roasting during the summer (and NOLA will still be too muggy in September), so the best time to visit would be October, or April/May.
Approximate price (flights + train + car hire + accommodation in October): £2409
I hope these ideas provide a little help and inspiration for you, Esme – good luck deciding on a honeymoon destination! And do let us know what you guys end up deciding on – regardless of whether it's from this list or not.
Photos courtesy of:  David; Gaspar Serrano