Raw food diet refers to food that is eaten without cooking. Although it doesn't mean that each and everything you eat is completely uncooked. Some food materials can be cooked to a certain temperature or can be steamed but about 75% of the food items are completely uncooked. Vegetables and fruits are the food items that are used in such type of diet. However, raw food diet may also contain some non-vegetarian food items in it. These foods are generally eaten raw and are dried. For an example, Japanese eat raw and dried fish as a raw food diet. These days people follow these types of feeding habits so as to reduce their body weight. It has been observed that cooking destroys about 85% of the nutrients present in food and therefore raw foods are really healthier.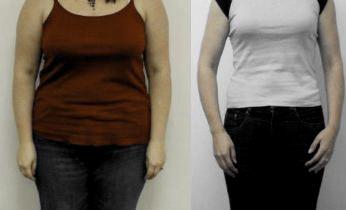 Raw Food Before and After
Before Raw Food: People who were suffering from health issues like sugar cravings, obesity, thyroid problems, cholesterol problems, headache, etc. Some people who were suffering from lack of energy and sluggishness also felt relieved from these issues. Raw food diet has brought drastic changes in life of many people. You may feel cravings for cooked food in the initial stage of raw food diet. But gradually you will get adjusted to the raw food plan and will for sure benefit from the plan. Dry skin problems may also arise. To prevent these issues, you should follow the FDA rules for raw food diet. Raw foods keep you energetic throughout the day. You may also experience weight loss after having raw food diet.
After Raw Food Diet: It brings an overall change in your health. People who have shifted to a raw food diet say that they have experienced a lot many health benefits. It has been observed that people who have been on such a diet have experienced immediate illness as soon as they have shifted to a cooked food diet. Many of them believe that raw food is the best food that you can have if you want to stay healthy.
Raw food diet in considered as best for your health. It does not include vegetarian meal but also animal and sea foods but they are eaten raw or dried. You too can implement this feeding habit in your daily meal but make sure that you can stay on this plan for long time.
Click here to know more about raw food diet before and after