While gorging on your favorite food, you never care about the after effects. You are so obsessed with eating that you do not pay heed to your health. In the long run, it badly affects your health in the form of weight gain, heart diseases and any other side effects, especially among women. There are already a number of reasons for putting on weight and unhealthy eating habit adds another excuse. The lack of exercises add another disadvantage factor in gaining weight. The hectic life schedule leaves very less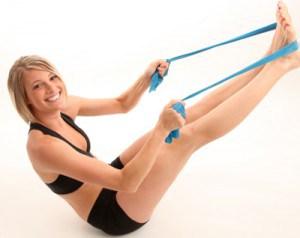 space for improving their lifestyle. One has to make necessary contribution in planning a well planned diet in advance and along with that exercise routine. Women tend to put on weight due to some or the other reason such as pregnancy, menopause or improper lifestyle. Therefore, to cope with the healthy life, you must plan a very healthy diet and exercise routine to meet the demand of the situation. Weight gain is an important issue which must be dealt seriously so to combat various types of harmful diseases. Overweight is being a root cause of harmful diseases among women such as cancer, diabetes and cardio arrest. So, it is very necessary to adapt a healthy lifestyle and do the needful. To do so, we bring you some of the important tips to lose weight. In the following points, we are giving you some necessary tips to lose weight and avoid harmful diseases. Take a look at them.
First of all, you need to cut off all the junk items from your diet which you eat regularly as it causes a major harm to your body slowly and steadily. One must cut on the food such as fried chicken, diet soft drinks, burger and many such packaged food items which contain a number of hidden calories and fat.
Secondly, start introducing small necessary changes in your hectic schedule. One way is to opt for staircase instead of lifts or elevators. You can also take a walk after the lunch in your office. These steps are small but keep you in touch with the physical work for which you do not get quality time.
Another way is to cut on calories gradually in your diet. One must not instantly cut calories from his/her diet instantly in haste of losing weight fast. It will put you in wrong track. A healthy weight loss is considered to be a plan which promotes losing up to 2-3 pounds a week. Losing weight at a rate of more than 3 pounds a week is considered to be unhealthy and ineffective, as the lost weight bounces back and you again put on weight after you opt out of the plan. So, slow and gradual weight loss process is the ultimate solution for losing weight quickly and effectively.